One of my favorite things to envision on my wedding day is my niece and nephew as the flower girl and ring bearer. I see pictures on Pinterest line
this one
and
this one
and I get teary eyed picturing those kids all dressed up and helping to make Tyler and my big day perfect. I want this to be an experience that they remember and that they are excited for, too!
I found these books online and then picked them up at my local Barnes and Noble. They are really cute stories of a ring bearer and a flower girl in the same wedding and they break down their roles and how important they are to the wedding. I wanted to ask my ring bearer and flower girl to be a part of my wedding as formally as I did my bridesmaids; this book offered not only a great keepsake for them, but it was also a present they would get to open!
Meet Broxton, my 3-year old nephew and ring bearer! Broxton loves Batman, baseball and is always ready for fun. Beneath his rowdy-boy exterior, he's a sweetie with a heart of gold who gives the best hugs. As you can see below, he's not afraid of dirt (why are boys dirt magnets?!). The most common thing he asks me is, "Where's Tyler?" I think he's the perfect ring bearer for the job, no?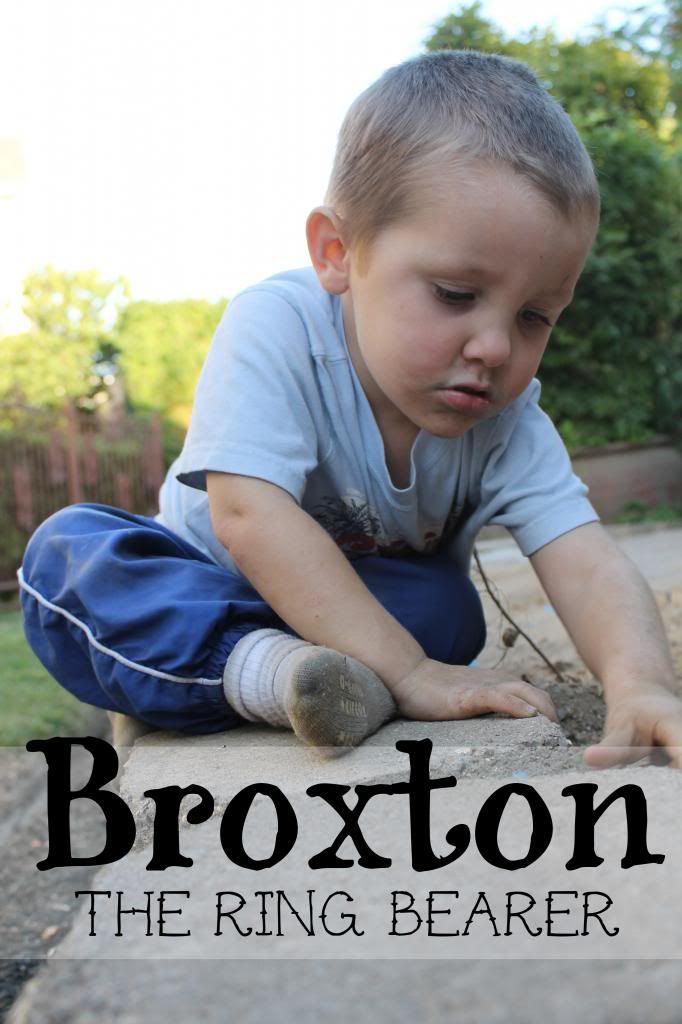 After we surprised Broxton's
momma
by asking her to be a bridesmaid, we told Broxton that weddings need a ring bearer and we explained to him what their role is. We asked him if he knew of any little boys who might be good at that job. He volunteered excitedly and we gave him his present, which he opened right away in the garage, and of course a ring pop! ;)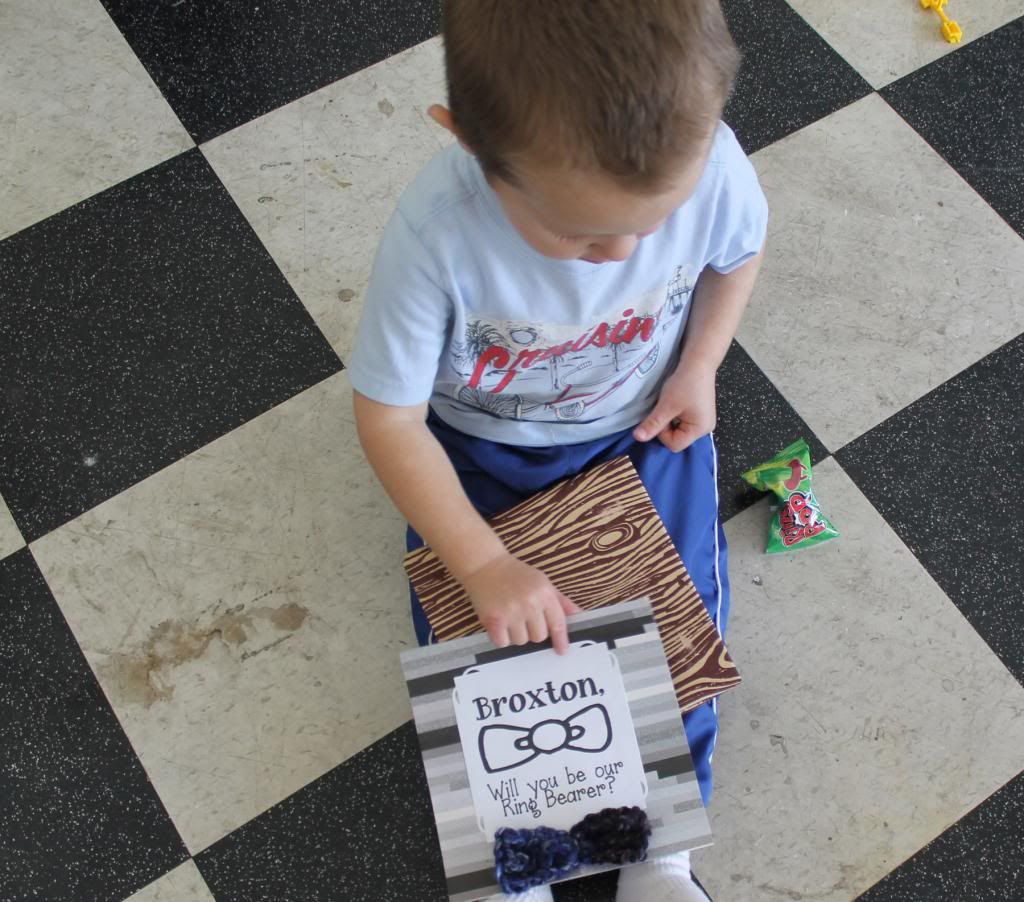 I am soooo excited for this little guy to be in our wedding!! And I hope he remembers the excitement of being asked and that it's always a fun and important memory for him!
I melt over these two:
P.S. To be fair, Broxton has a little brother, Brayden. I didn't "ask" Brayden to be in the wedding because he's only 1, but I left that up to his parents. If they want him to be a ring bearer in the wedding, Auntie D welcomes him just as much!
I mean, my nephews are dolls, right?!
Did you or do you plan on having a ring bearer in your wedding?