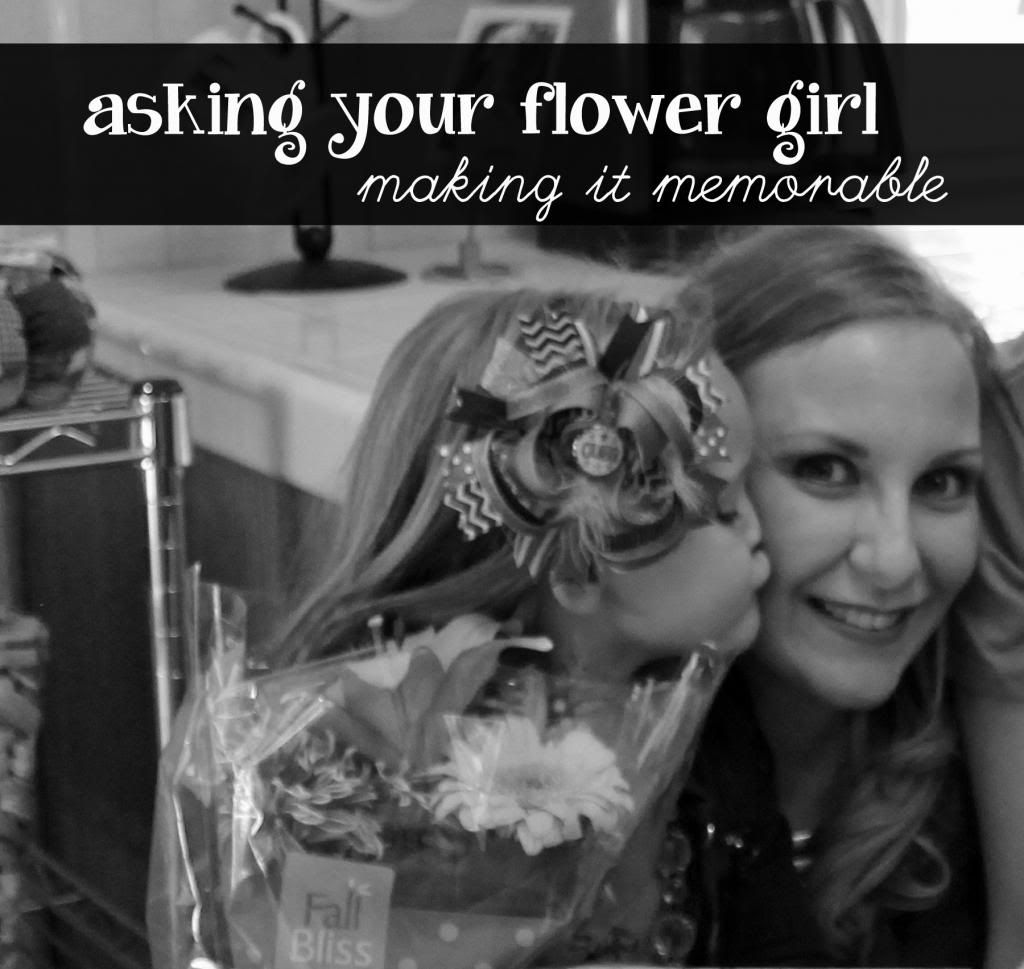 Being a flower girl is like a rite of passage. I remember being the flower girl for my mom's friend's wedding when I was six and getting the pretty dress, getting my hair done with the grown ups, and having an important job. My niece is five so she's old enough to remember this (heck, she remembers the strangest things from 3 years ago...). I wanted to make it extra special for her!!
Meet Berkeley, the flower girl! Berkeley is one of the smartest kids I know- she's book-smart, she's common-sense smart, she's street-smart. She's also the cutest little girl I know, although I'm sure I'm pretty biased. Berkeley is the girl who made me an auntie so there's nobody like her in my life and so there's nobody to fill the role of flower girl quite like her. I have a feeling that Berkeley will lead the way for me down the aisle in a big way!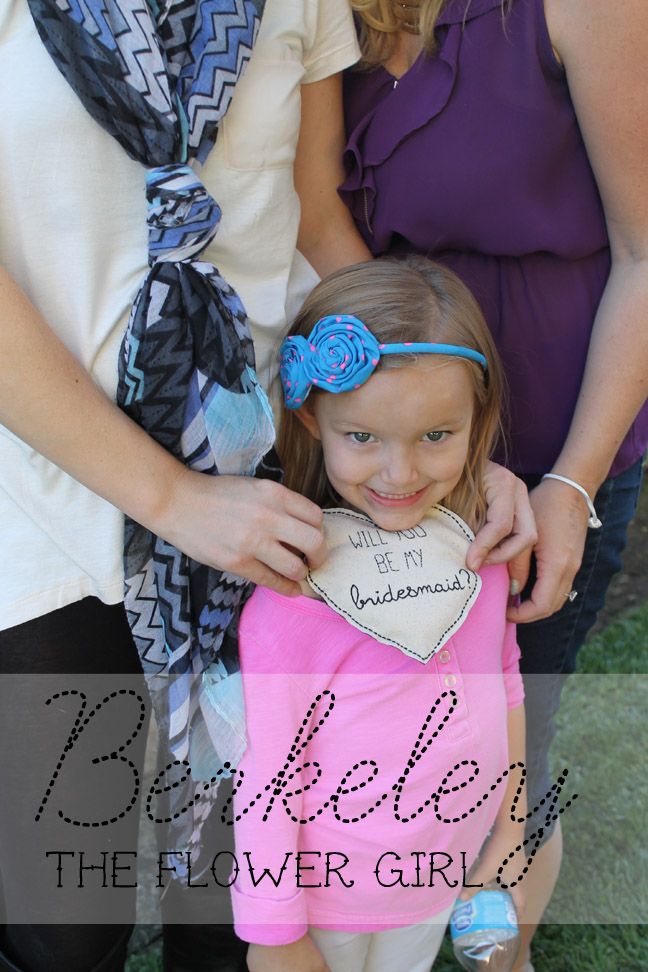 After we asked Broxton to be the ring bearer, we waited for Berkeley to get home from school. When she did, I told her that Tyler asked me to marry him (which was especially funny because Berkeley only recently learned that he's my boyfriend. Apparently she thought he was my brother for about 2 years HA!). So we all sat around and brainstormed what we needed for a wedding. Berkeley said cupcakes. Yep. Berkeley said people. Yep. I told her that one of those people was her mommy, that I had just asked her mom to be a bridesmaid. Then I told her that we just asked Broxton to be our ring bearer. Then she got it and screamed, "FLOWER GIRL! YOU NEED A FLOWER GIRL!" I pulled out her book (with Ariel on the wrapping, of course) and asked her if she would be our flower girl. When she jumped up and down saying yes we also gave her a bouquet of flowers. I think that made her feel extra special!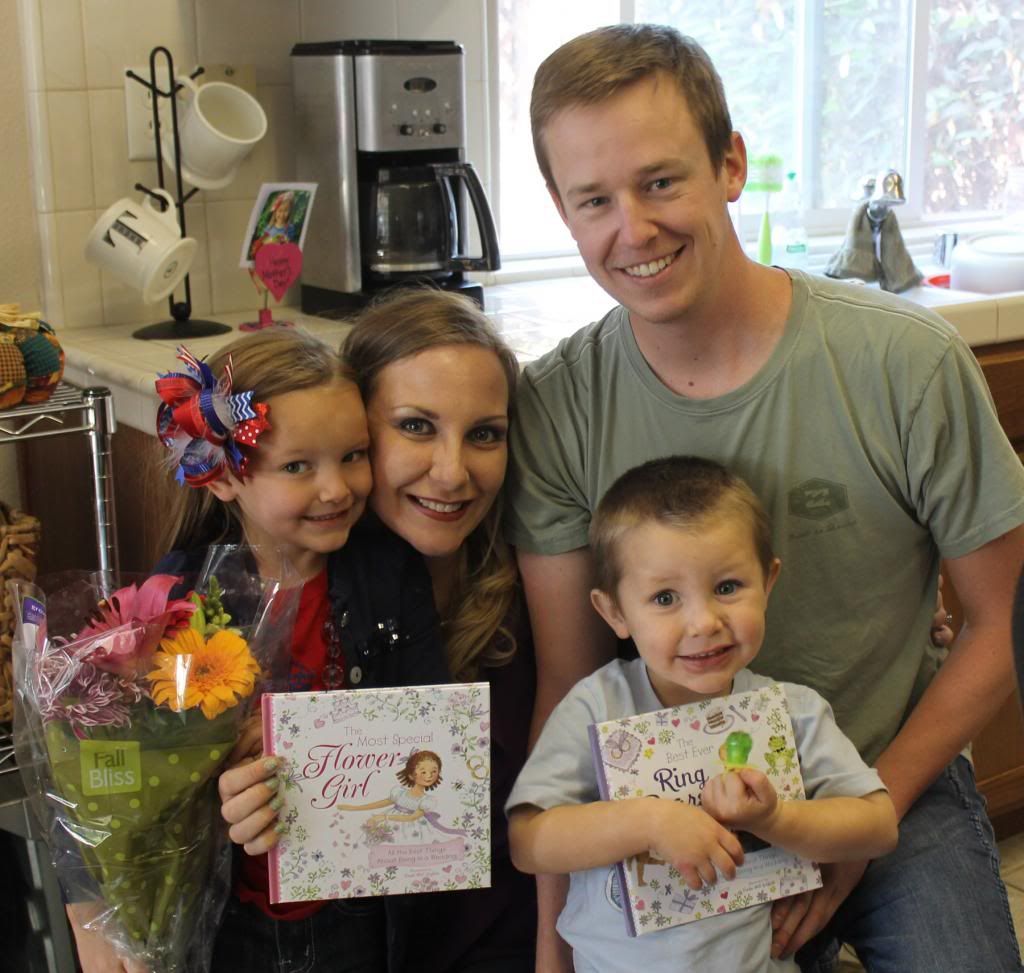 Me and Tyler with our flower girl and ring bearer! I'm so happy that we got to make it special!
Later in the day Berkeley asked me more about what her mom would be doing in the wedding. I told her that bridesmaids are the bride's best girls in life, that they stand by her and help her with everything to make her wedding day great. Berkeley looked a little hurt and said, "Well, why can't I be a bridesmaid then?" haha! Soooo cute! I told her that bridesmaids were for grown up girls and that the flower girl is also my best girl, just smaller. I think she was satisfied!
Oh, and be still my heart --- Tyler reading Berkeley and Broxton their books about being in the wedding. Best uncle everrrr!!!!