I've been in enough weddings to know that no matter how happy you are to be a part of somebody's big day, it's work! I wouldn't change being a part of any of the weddings I've been in or helped with, but when you commit to being a bridesmaid (or any other role), it's a big responsibility (you are literally referred to as a MAID! lol!). It's an awesome responsibility: you are helping with one of the biggest party a bride will probably ever plan! But it's not always simple. This knowledge has made me extra careful of who I ask to participate and extra sensitive to the fact that
people have lives
(
and budgets
) outside of my wedding. That said, I really appreciate the few girls I picked to be in my bridal party. I kept my group small because I want it to be intimate and all of these ladies are basically sisters to me; so obviously I worship them for saying yes and want to establish my appreciation early.
It helped so much that Pinterest has made "Will You Be My Bridesmaid" an event in and of itself and gave me plenty of ideas for formally asking and honoring my bridesmaids. Like so many other brides, I was inspired by Bethany's
Bridesmaid Boxes
at
Rinse Repeat
; let me take a moment to recognize Bethany as style perfection in general, by the way. My problem was that I don't know anything about my wedding yet but I wanted to establish my bridal party early (since they already assumed haha!).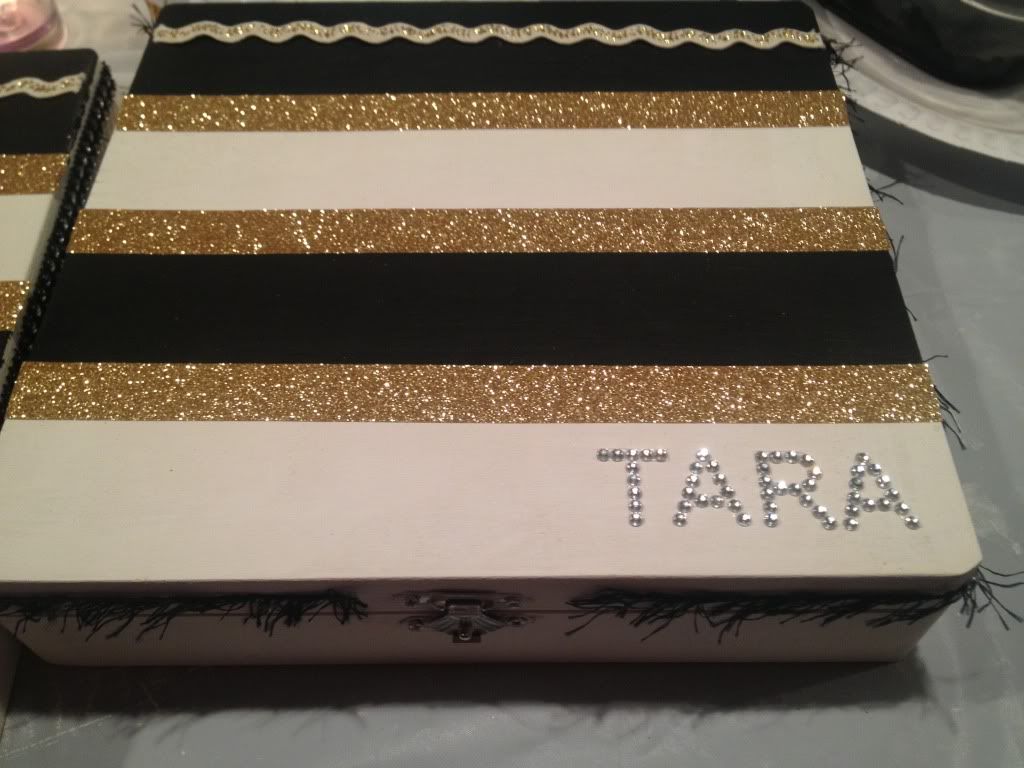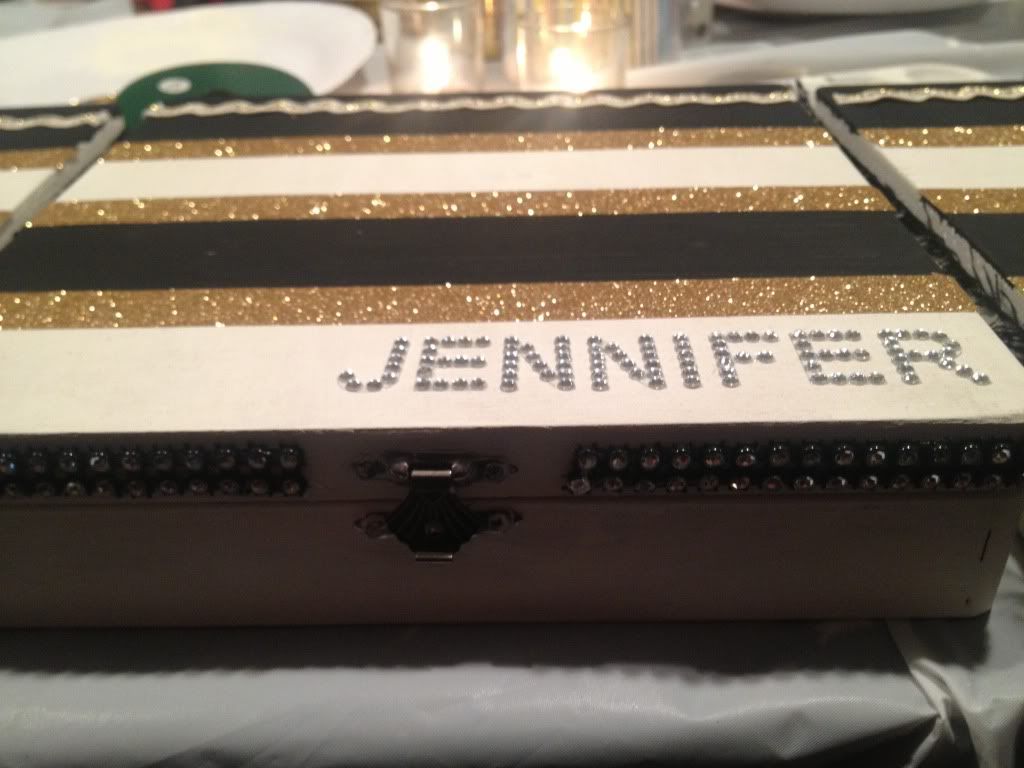 So many brides make Bridesmaid Survival Kits for
the day of
the wedding, but what about the wedding process itself? THAT is the stressful time. No matter how easy your bride may be, the fear of the unknown is stressful for bridesmaids:
Am I doing enough? Was I supposed to do anything else? Did the bride love XYandZ? Am I participating enough in non-crucial things? Do I look okay in this dress I didn't pick out for my body type next to these other skinny bitches?
(Oh, that one was just me? Sorry! lol). Obviously every wedding and bride is different, but for me I've always taken my role as a bridesmaid to heart and have always been on a conservative budget. So acknowledging to my bridesmaids that I recognize
any
type of stress they might feel was important. As a result, I compiled these boxes and wrote a horrendously cheesy poem to go with them. I hope they liked them!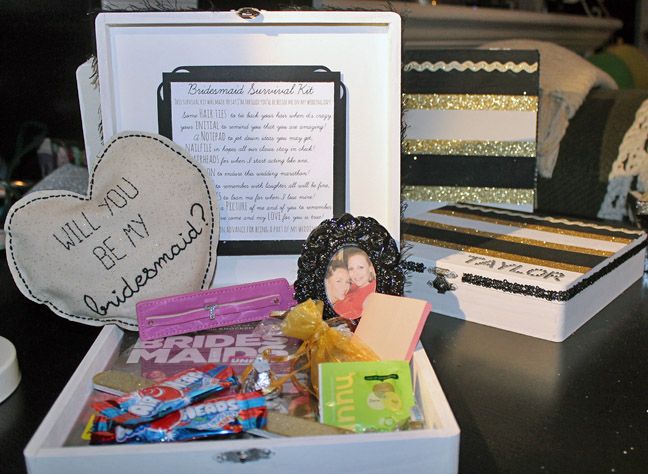 My wedding colors (as of right now) are black and white with a sparkly gold accent, so I bought plain boxes at Michael's and designed them myself with paint and other fun stuff. Each bridesmaid had their own trim around the lid matched to their personalities.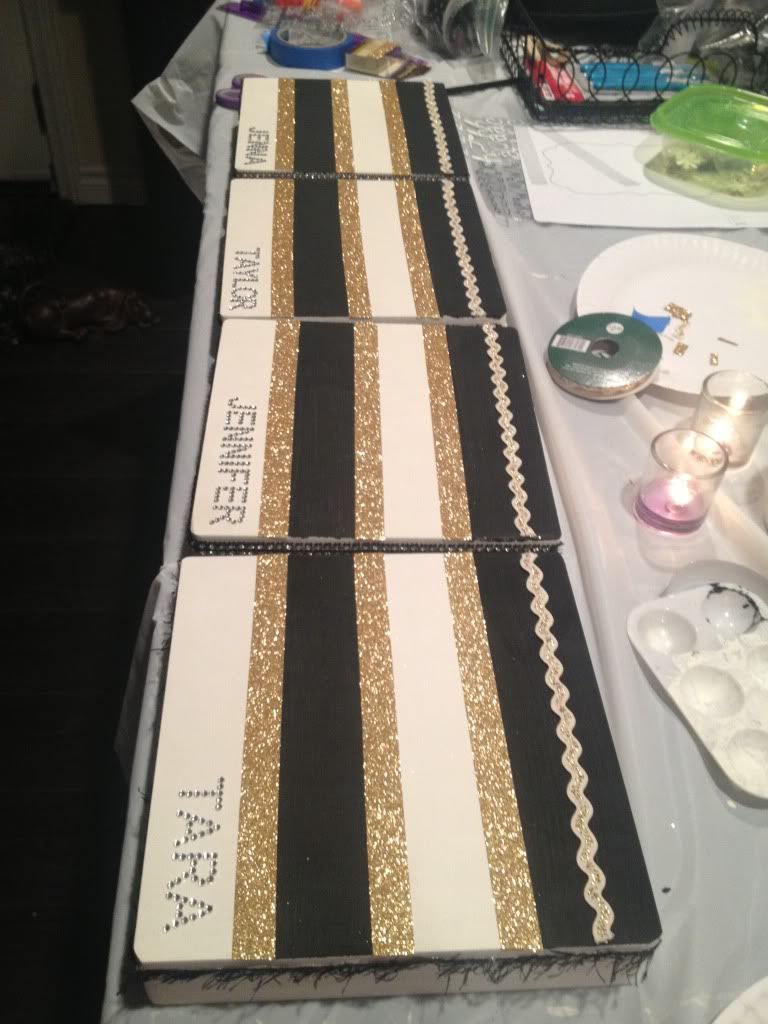 The assembly line at my mom's house - it was chaos but well worth it!
Inside each box was:
My handmade bridesmaid pillow
Hair ties to tie back their hair when things get crazy
Their initial on a keychain to remind them of who they are and who I love
A notepad for any ideas
A nail file so that they can keep their claws in check ;)
Airhead candy for when I start acting like an air head
Hydration tablets to endure the wedding marathon
Bridesmaids on DVD to remember to laugh through the process
Marbles, for when I lose mine
An old picture of me and the recipient to remind them where we've come from.
Like I said, the poem is terrible, but if for some reason you want to use it, you can click the photo to download:
I know that in today's society getting married is supposed to be "all about the bride" or whatever, but that's a notion that has blown way out of proportion in this social media day and age. It's important to remember to focus on other people, not so much ourselves. If I'm supposed to be God's hands and feet, how am I going to achieve that by treating my bridesmaids like slaves? For the record, I have never been in that bad of a wedding, but I know they exist. I want to honor my bridesmaids because what they're doing for me is a big deal. Supporting me up to this point has been a big deal. Promising to be there to support my marriage FOREVER is a BIG deal. This is a great opportunity for me to thank them for their friendships. Why not milk it, right? They deserve it!
And at the end of the day, planning presents is way more fun than planning a wedding! JUST SAYIN'!!!! ;)
P.S.
Allegiant
is out today, holla. Just had to make sure y'all knew that!