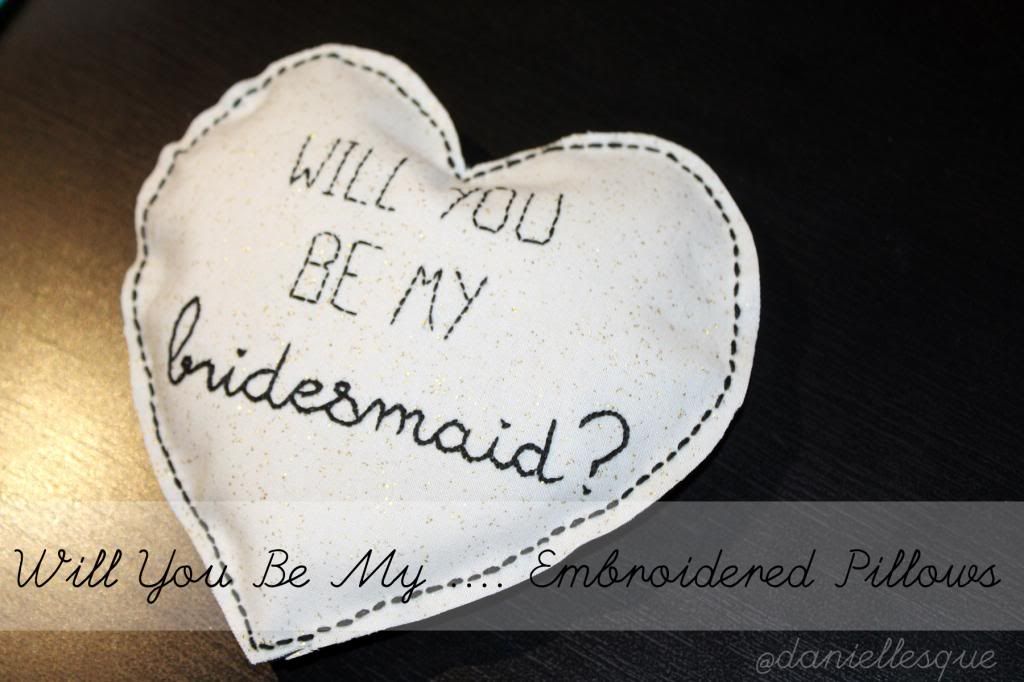 Pinterest makes every breath taken a celebration, which has created a whole new thing to celebrate: asking your bridesmaids to be a part of your wedding. Over the summer I dabbled in embroidery and, while I am not very proficient, I decided stitching the request into some sparkly gold fabric would be a really cute and personal way for my bridesmaids to remember being a part of my wedding day.
The idea of stitching the question eventually evolved into the idea to make a little pillow (approximately 6"-7"), the reasoning being it's adorable, easy to make and can be stored away easily. I was going to make hoop art, but I realized, "Why are these girls going to want to hang this up in their homes?" I mean, maybe they would. For 5 minutes. So a pillow keepsake just made more sense!
All I did was stitch the question, trace a heart stencil in pencil, cut the fabric with about 2"-3" for error, and hand stitched over the pencil mark to a back while stuffing with filling about three-quarters through. I actually added the stitching on the back at the last minute, in my own ugly handwriting for character ha!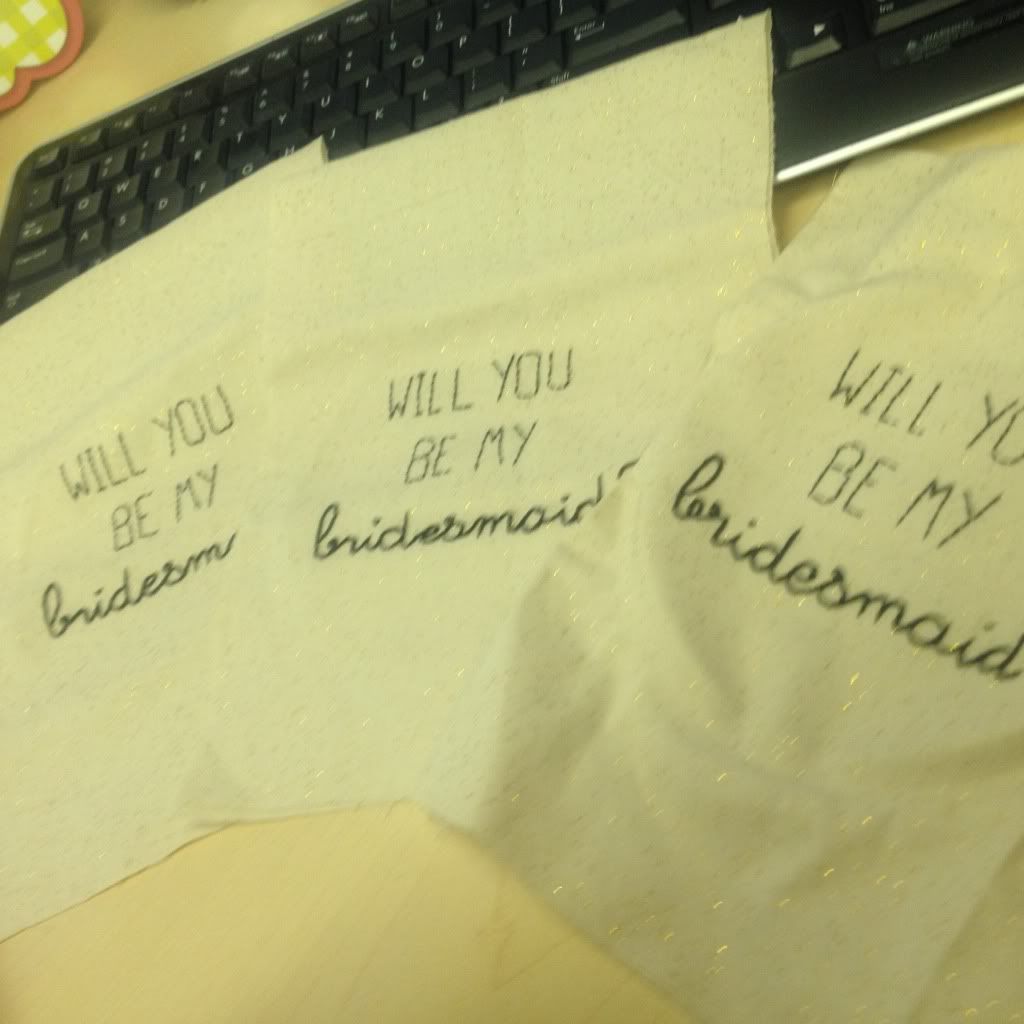 Is it perfect? NO. Are they all the same? NO. Will I ever sell these? NO. Is it fun and quirky and memorable? I think so. My girls all loved them and I was literally stitching some of them up until the last second (for my matron of honor, Tyler actually had to circle her neighborhood a few times while I finished up! ha!).
My lap while driving to Jenna's house!
My advice if you want to formally ask your bridesmaids to be part of your wedding: make it YOU. Technically I should have knit them a scarf if I was really making this me, but this was more bridesmaid-specific. If you're asking your bridesmaids formally I think it's a fun idea to give them a souvenir that only they will ever get. It doesn't have to be a pillow, it could be anything! It doesn't have to be expensive (these were probably $2 each + the time!). But letting them know that you appreciate them and care about them saying yes is pretty cool to do as a bride-to-be!
Tomorrow I'll show you the Survival Kit I gave my gals when I asked them! :)