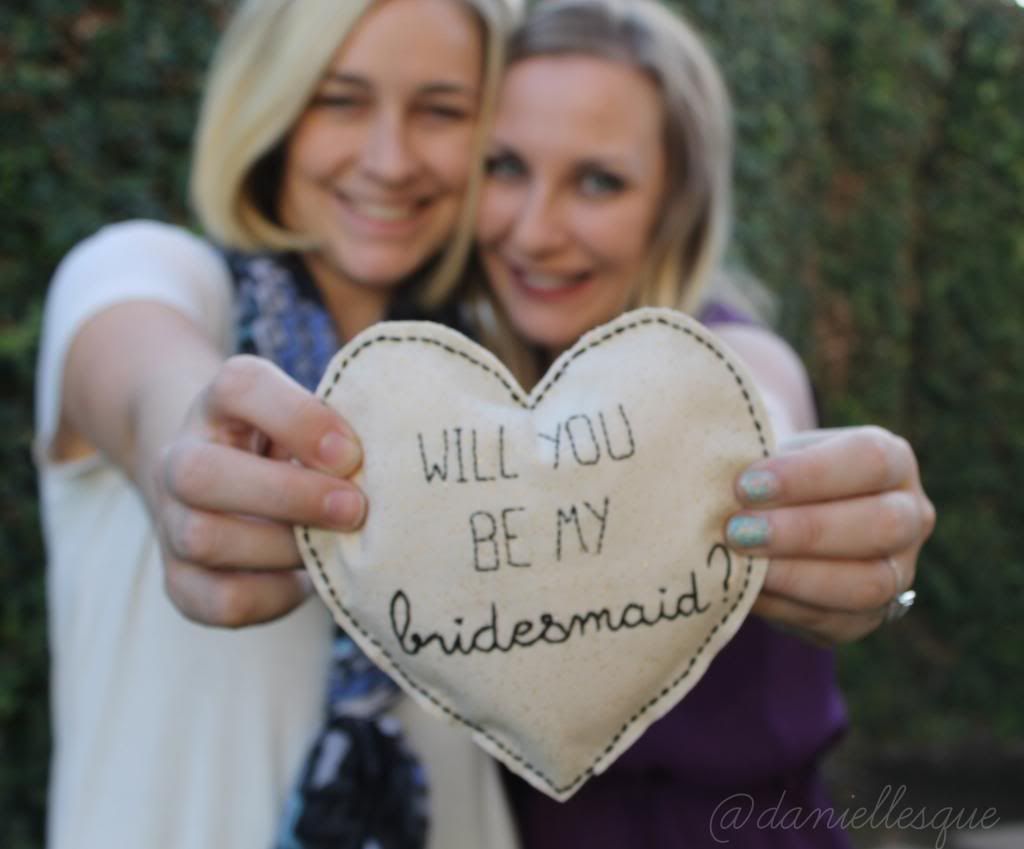 Tara is my brother's wife, but she's more than a sister-in-law, she's a sister-in-love! Most people think that she and I are blood sisters anyway, and I'm totally okay with that! I was lucky enough to live with Tara and my brother, Ryan, for awhile a few years ago and that time is really special to me because it really bonded Tara and I together! I am lucky that my brother chose the right lady for not just him, but our family!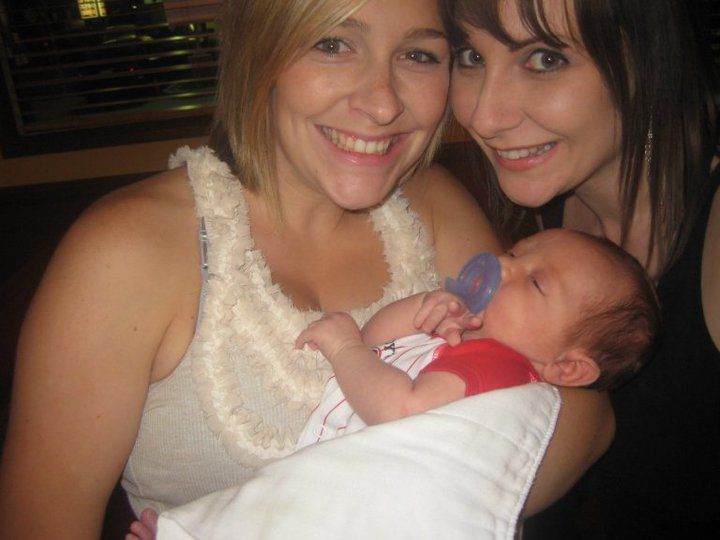 Speaking of Broxton. . . ;)
I stealthly asked him if he would give his mom her handmade pillow asking, "Will You Be My Bridesmaid?" and he told me to toss it to him (he wasn't allowed to walk out of the garage, not even for Auntie Dee, good boy!). I tossed it (out of view) right as Tara walked back into the garage and asked Broxton what he had, who threw it, etc. Broxton handed it to Tara as she was walking out of the garage and she read it confused. When I popped out of the bushes yelling, "Surprise!" she freeeeaked out!!! It was the best reaction I have ever seen!! She just kept screaming, "Yes! Yes! Yes!" and we hugged and screamed in her driveway hahaha! It was so much fun, I love surprising people!!!
I think Tara was the only person who answered the question immediately and it was great!!! Already Tara (who loves weddings, wedding planning and event planning more than anyone I know!) has been a huge help to me, helping me negotiate with vendors and be more aggressive. We've even stormed out of a bridal shop already! ;) I'm excited to gain some of Tara's wedding savvy and have her by my side!!