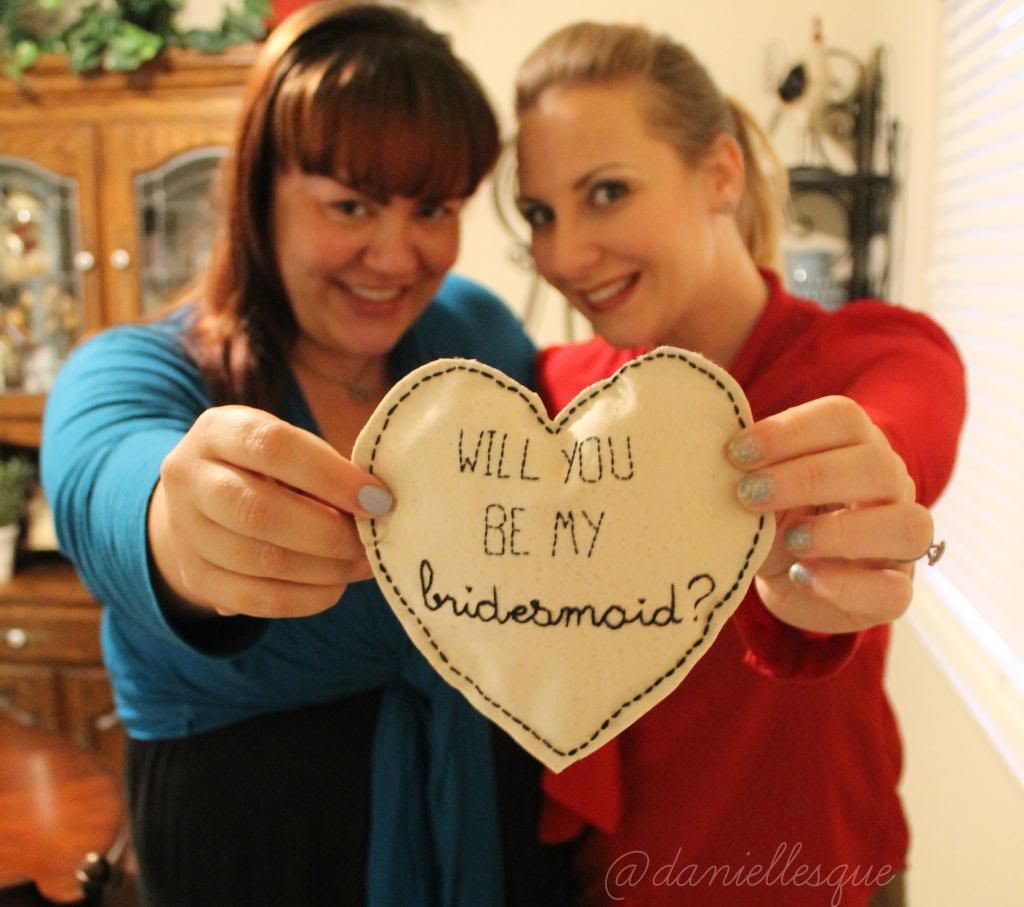 I have known Jennifer all her life and longer than I can remember, literally: Our moms are sisters and we were born 6 months apart. Since my sisters are both much younger than me, Jennifer is the next closest thing to a sister that I've had. We have shared like sisters, fought like sisters, survived family drama like sisters and most of all, we have loved each other like sisters. I have a ton of amazing cousins, no doubt about it, but Jennifer is who I call my cuz/sista/amiga - a title only she can hold!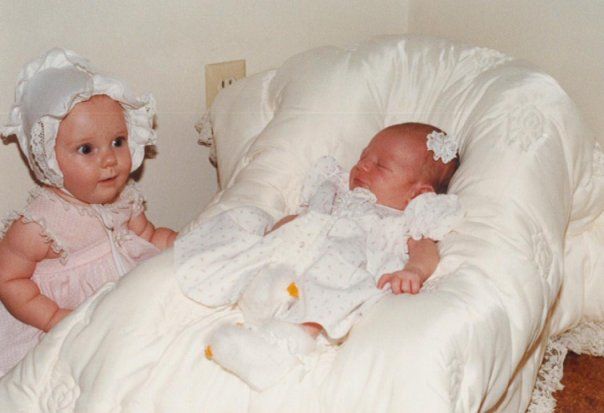 Proof my arms have always been fat
Jennifer was the last bridesmaid on my list to surprise because she's always on-the-go having fun and I didn't know where I was going to get her! When I was en route to Tara's house I called her mom, my Auntie Lori, and asked if she had any ideas or if she could help. Lori decided to have a family bbq that night and invite Jennifer. By the time she asked, Jennifer was super suspicious because she had heard Jenna and Tara had already been asked. That made the surprise even more important!!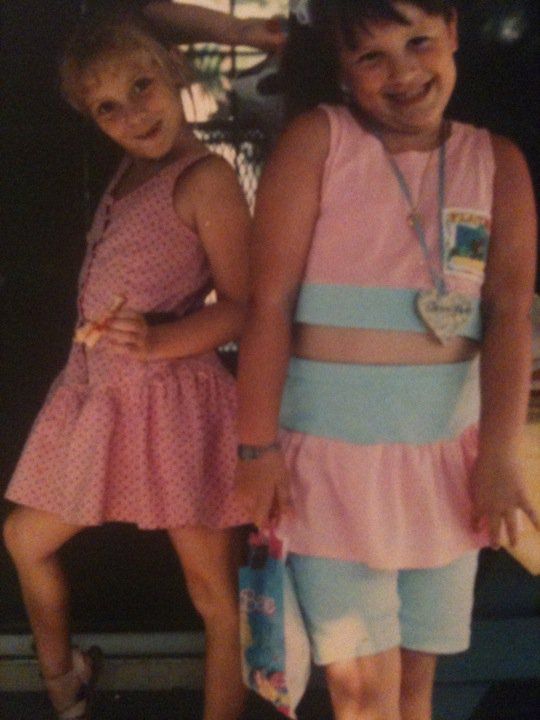 It's okay to be jealous of our style.
Since Jennifer was already on the lookout for me, we circulated the rumor that I was at Jenna's house an hour away that night and I arrived at the family bbq after her suspicions had decreased. Her brother, my cousin Kennith, snuck me into the house and helped me crawl into the living room by where Jennifer was (literally, it was ridiculous!). I took the Bridesmaid pillow I had made for her and chucked it into her lap; once she realized what it was I jumped up and surprised her. It was pretty awesome to surprise the one person who was totally on the lookout!! Even my grandparents were there for the surprise and it was super special!
I don't know if she ever actually said yes, but she's in my wedding anyway! hahaha! ;)