As a member of
Influenster
I get fun stuff sent to me to try out and review. Influenster never disappoints in sending great items from great brands, but when I got to sample
Tasty Kake
's Candy Bar Kakes in the Spring Vox Box I was pretty excited!! I'm not even sure that Tasty Kakes are available in California, at least when I visited New Jersey a few years ago I remember stocking up on them because they weren't in every store where I live. Hopefully things are changing!!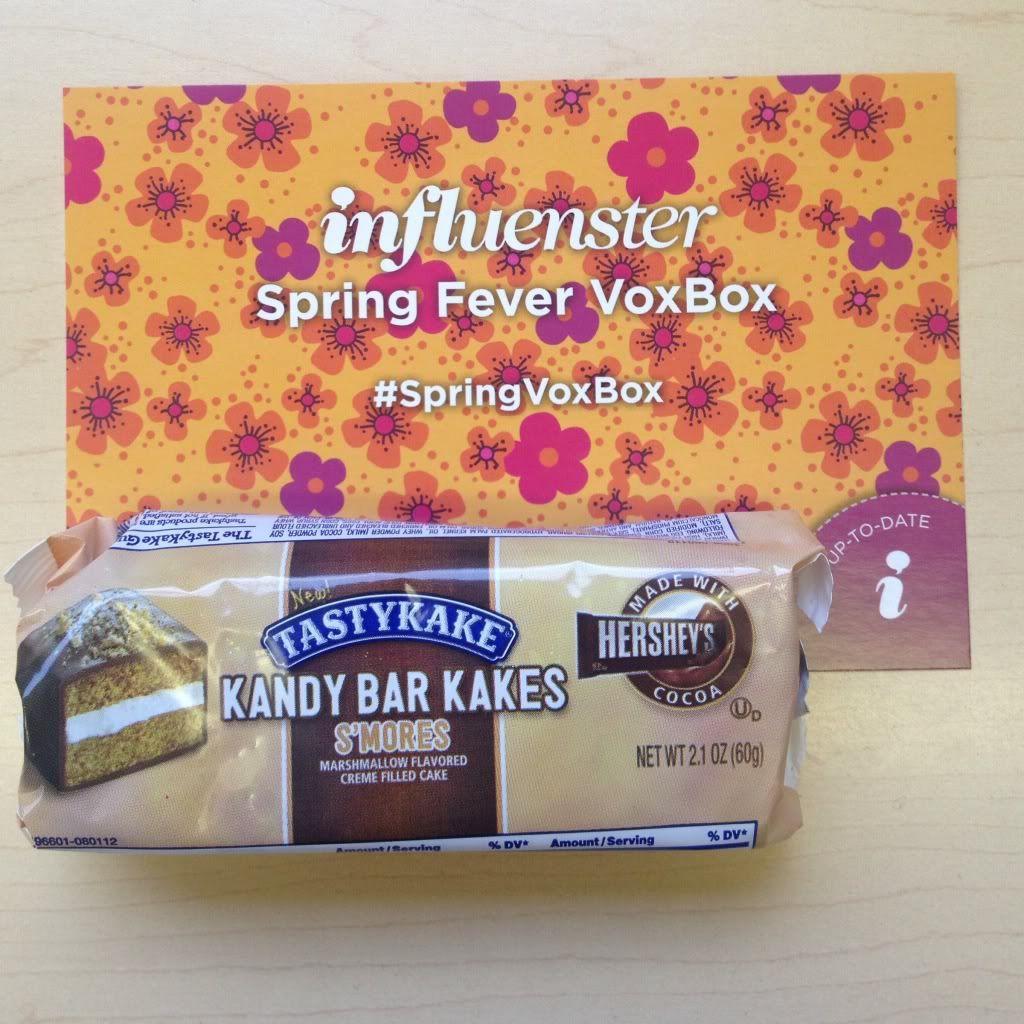 I got to try Tasty Kake's S'mores flavored Candy Bar Kake and it was absolutely delicious! It was just like eating a s'more but without all the mess! That's what I loved most about it. I also loved all of the textures in this dessert: the hard chocolate candy shell (made with real Hershey's chocolate), the soft and moist graham cracker flavored cake, and the delicious marshmallow filling: all excellent together! If you love s'mores you have to try these! If you love dessert, they're a must!
I can't wait to try the Reese's flavor... if I can find them in California *fingers crossed*!
The suggested retail price for these delicious Kakes: Single Serve - $1.69 Family Pack - $4.49
The Tasty Baking Company, founded in 1914 and located in Philadelphia, Pa., is one of the country's leading bakers of snack cakes, pies, cookies, and donuts. As a subsidiary of Flowers Foods, the company has bakery facilities in Philadelphia and Oxford, Pa. that offer more than 100 products under the Tastykake brand name. Celebrated for their freshness and quality ingredients, the Tastykake line includes such classics as Krimpets, Kandy Kakes, Juniors, and Kreamies. For more information on Tasty Baking Company, visit www.tastykake.com.
I was given a complimentary sample of this product from Influenster for testing purposes.