Day 30: React to this term: Letting Go.
Instead of getting depressed over "letting go" and how I can't let go of anything, I'm going to tell you about an awesome product for your hair! ;)
I hate my hair. It's thin, it's fine and it gets oily in a matter of hours. I cannot wrap my head around girls who go days without washing their hair and say their hair is BETTER because of it. I recently did an experiment where I didn't wash my hair for one day and by 9am I was almost crying from how gross my scalp felt and how nasty my hair looked. I even sprayed some dry shampoo and it only helped to make it not look so oily, but I still felt so gross! I tried another experiment where I rinsed my hair but didn't use shampoo and conditioner and I think my hair was even worse! Suffice to say, I will try anything but almost nothing ever helps. Plain, clean hair is what I usually resort to and it doesn't make my hair look very fashionable.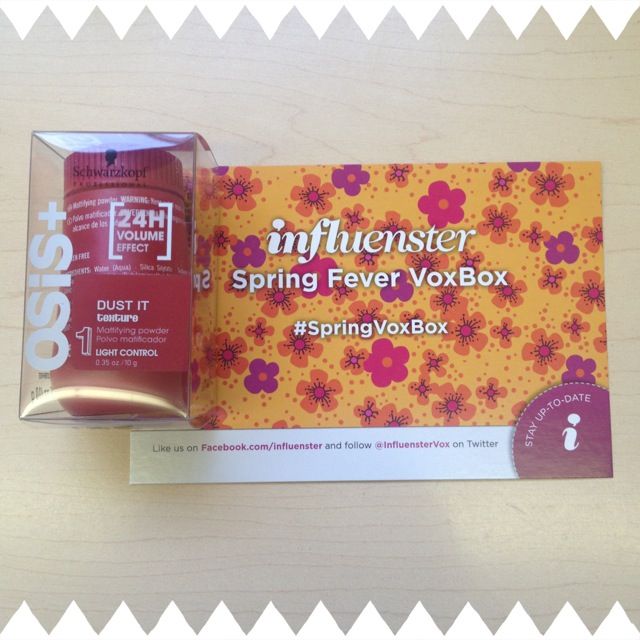 So when Influenster sent me Schwarzkopf's OSis+ Dust It texturizing hair powder I was excited but skeptical. I recently sampled Got2B Hair Powder (also my Schwarzkopf), and I feel like OSiS+ is the more grown up version. This stuff kind of works like a dry shampoo in that it absorbs the oils in your hair to add texture, but it didn't work exactly the same and I think it's because my hair is just excessively oily. I added a little bit of this powder to my hair and scrunched it to give myself a beachy look and I definitely felt the volume!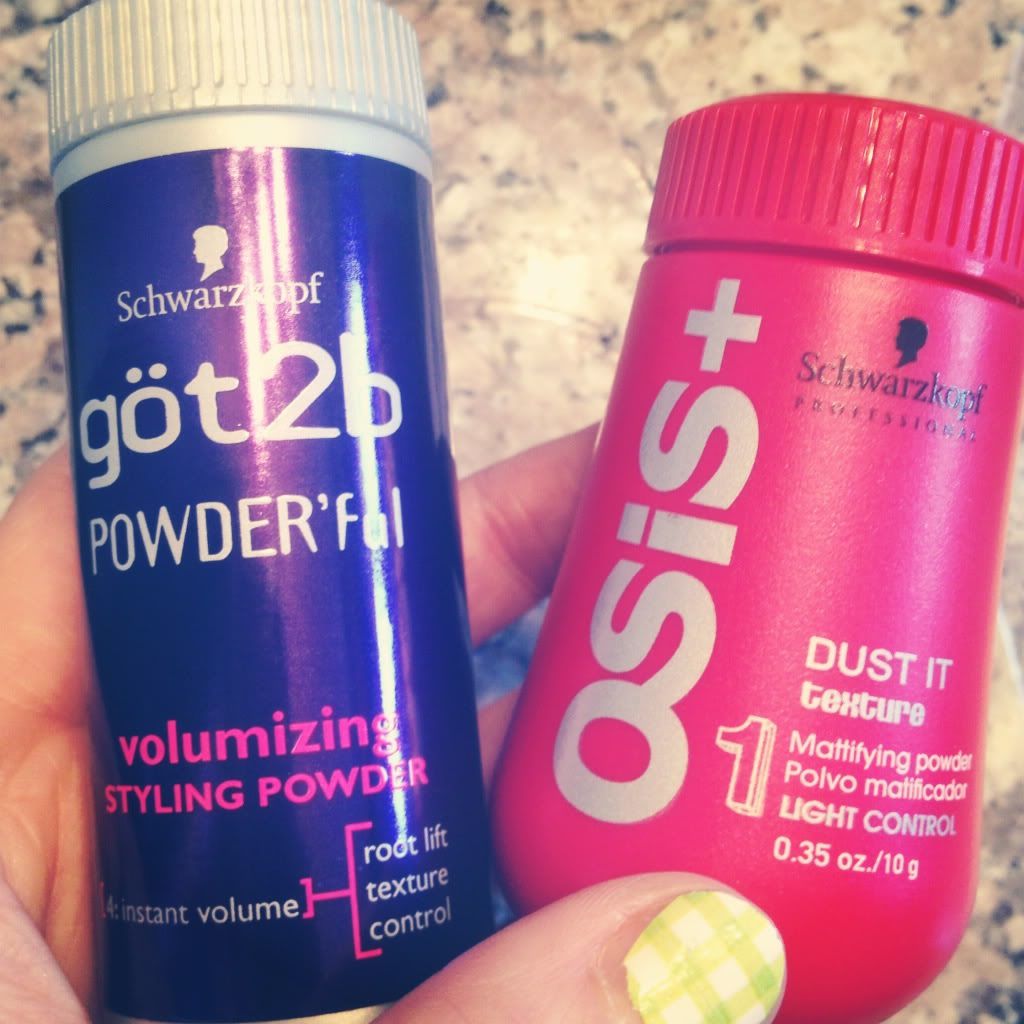 This stuff works especially well on short hair, in my opinion. I had my mom try some and she has shoulder length layered hair. She has the same oily hair problem as I do, but OSiS+ gives her enough texture so that she doesn't have to wash her hair every day. I think it's because of the length and layers. She added OSiS+ to her hair and then used her curling iron to give a volumized, textured look just as nice as with her freshly washed hair, something she didn't try previously.
Although, I am still trying to find a way to incorporate OSiS+ into my everyday hair, I do recommend it because most people don't have my hair issues! If you are able to go a few days without washing your hair, this would probably be the perfect product for you to add the texture your hair needs to keep up with your day! :)
About OSiS+: OSiS+ Dust It is a multi purpose mattifying powder that adds incredible root lift, texture and control. Perfect for creating thicker, fuller-looking hair.
Retails: $23.50 at salons across America, and Ulta.com
I received this product complimentary from
Influenster
for testing purposes.