Day 25: Something someone told you that you will always remember (good or bad).
Since I already
told you
about the girl who told me I talk too much, too fast and too loud, I think I'll spend today's post telling you something more productive. Like how much I love the
Broadway Nails
imPress Press On Nails I got in my
Influenster
Spring Vox Box.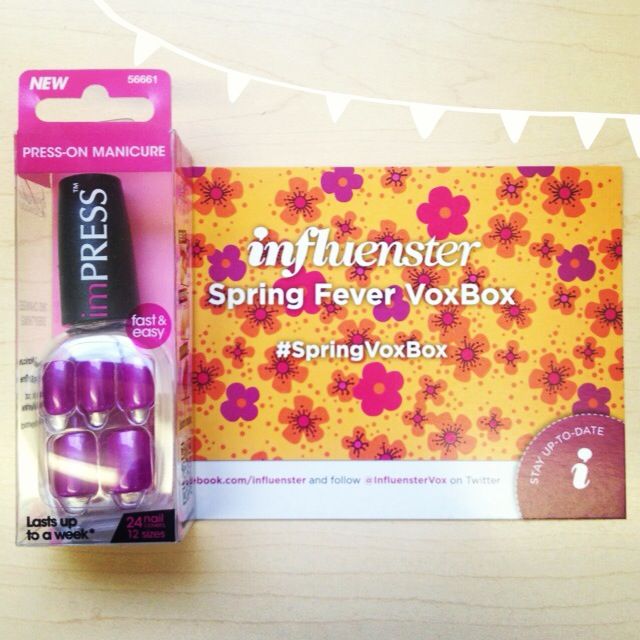 My first experience with press on nails was on my way to my 7th grade Winter Dance. My mom let me ditch the first half of the school day to get my hair highlighted for the first time and she also let me buy a package of press ons, which I painstakingly tried to apply while I sat under the dryer at the hair salon. Let's just say I didn't walk out of the salon with my nails any different than when I walked in. So when I received a set of press on nails in my Influenster Spring Vox Box, I didn't think it would be a product for me. Let me tell you, ladies: press on nails are not what they used to be!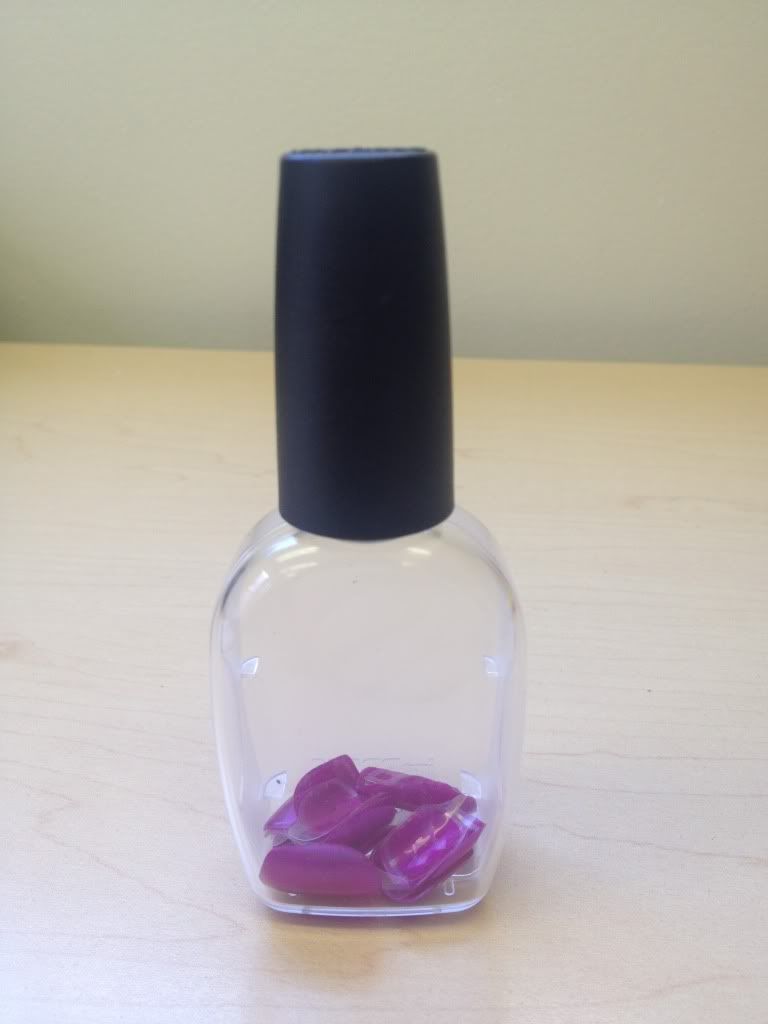 Before I applied my imPress Nails to my own nails, I browsed the nails of others on Instagram (#imPressRevolution) and I was, well, impressed (no pun intended). My first impression of the set was that the packaging was so cute! The box they come in is plastic and shaped like a bottle of nail polish that unhinges and is totally upcyclable! There are enough artificial nails for 2 applications, which I thought was awesome - they didn't just throw in a few extra sizes. Immediately I noticed that these weren't as thick as I remember press-ons being, which made them less bulky on my fingers. The process of applying them was so simple and, as long as I pressed really hard, it didn't even feel like anything was on my fingernails!
I did have a blonde moment while applying, though: the first few nails I pressed on I accidentally did them upside down! I thought maybe I would be able to peel it off and re-apply, but these things are on there solid! I guess that's a good thing, right? You can kind of tell in the picture above (my pinky and ring finger are misapplied). For the most part these things are durable! Only when I'm hard on my nails do I even remember they're on! As I type this review I have worn them for 24 hours and, while I love them, one unfortunately fell off within the first 6 hours of wear. Since the others are staying put, I'll blame it on application, but buyer beware (just in case)! My only other complaint is when I run my fingers through my hair, especially when brushing or washing, sometimes it gets stuck in the underside of the nail and I HATE THAT! But that's probably a given with press-ons (it also happens with those nail stickers, and I love those!).
If it's any indication of how much I like these, I could have easily replaced the one that fell off with one of the spares in my kit, but I wanted to save all my spares to make a whole new manicure to wear for a special occasion. I think I'm definitely going to have to just go buy some more, and you should, too!
About Broadway Nails imPress Press-On Manicures
: Salon manicure in seconds - NO glue - No drying time - Rivals the best gel polish - Won't damage nails - Easy removal - Lasts up to a week
Retail
: $5.99 for colors $7.99 for patterns at CVS, CVS, Rite Aid, Duane Reade, KMart, Walgreens, Walmart, and more.
I received my set of imPress Press on Nails from Influenster complimentary for testing purposes.
If you want to be an Influenster, let me know and I'll send you an invitation!