Day 16: Something difficult about your lot in life and how you're overcoming it.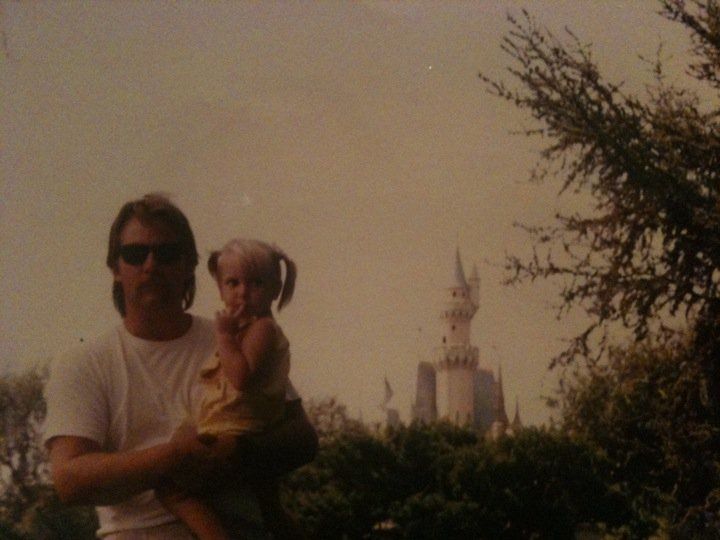 As regular readers know, I don't have a relationship with my biological father at all. I cut all ties to him (and he might say he's cut all ties with me), but it's a decision that I am more confident in every single day of my life. My dad has psychological issues that make him an unpredictable person and oftentimes downright mean and scary. I have watched others suffer from his actions my whole life and have been hurt on occasion by him, but last year I put my foot down when I saw the deep, down person he really is. Remember my
advice
to believe others when they show you who they really are? Unfortunately this applies to family, too.
Because of God's grace I have gotten through more than a year without my biological father and, to be honest, it's been one of the most liberating years of my life. It has created strain between myself and other family members who don't/won't/can't understand what I'm going through and it's no secret that the impact it has made on my relationship with my youngest
sister
has been the greatest difficulty of all; but I have gotten through all that day by day with God's grace as well. I know God is keeping both my sister and I safe in His hands because He is our real father.
I also strongly believe that God fills in our blanks. We live in a fallen world and we have free choice. My bio-father has made the choice to live the life that he lives. I have made the choice to separate myself from that. God doesn't force us to do what He wants, but he does fill in the blanks and He filled in my blank by giving me my step-dad. In the few years that my step-dad has been in my life, he has made a more positive impact on me than my bio-father ever has simply by unconditionally being there for me. My step-dad gives me his time and his love and things are not complicated. There are no games. He is my dad and I am grateful to my Heavenly Father for that.
If you are going through something difficult, make sure to keep your eye out because I'm sure God is filling in your blanks for you.