Dear Readers, I know I said I was back on Monday and I have so much to say, but I really am hating the new Blogger interface. Like, really Blogger? Once I am not so busy I am excited to post about my Valentine's mini-trip to San Diego, Disneyland's Leap Day celebration (which I braved!),
Knit Together By Love
's participation in
Craft Hope's Littlest Warriors Project
, the Runner Runner concert I went to, the Mad Men & Modern Family panels at this year's PaleyFest and a whole post gushing about
The Hunger Games
Trilogy (I know, I'm so behind on life!). One day I will just blog all day non-stop and you will be sick of me.
One of KTBL's Craft Hope Hats
Dear Blogger, Why do you hate me so?! You have ruined using pictures for me in my blog and I am just all confused now. I'm probably late to this complaining party, but I don't care! I hope I get used to blogging again soon.
Jon Hamm & January Jones at the Mad Men PaleyFest Panel (the lens my cousin gave me is AMAZING!)
Dear Tyler, As I type this you are going through another interview phase of your application process furthering your career and I couldn't be more excited for you! I hope you are doing well and that you're not nervous. I know you have nothing to be nervous about because you are amazing and how could your interviewer not see that?! I can't wait to hear how things went!
Me & Tyler in San Diego (Mission Bay) the day after Valentine's Day
Dear Nicole, This weekend is your bachelorette party in San Diego! I can't wait to celebrate (especially at Lips!) and get my drink on all weekend long! And before you know it your wedding will be here and you will be a Mrs! I am so excited for you and am lucky to get to share in your special day!
Me & Nicole at the Runner Runner concert last month
Dear self, After Nicole's wedding you are on a budget!! No more superfluous spending! It's time to potentially start saving for your own dang wedding which will happen someday!
Dear
Julie Bowen
, Thank you for proving to me that you are as amazing as I imagined. You are one of my favorite actresses and you are just as hilarious and down-to-earth in person as you appear in the media. I would definitely invite you and Eric Stonestreet to any dinner party I ever hosted and I would do anything to have arms as amazing as yours. Really. I should have asked you how you get them that way if it wasn't such a strange question...
Julie Bowen lookin' serious at the PaleyFest Modern Family panel. I love her.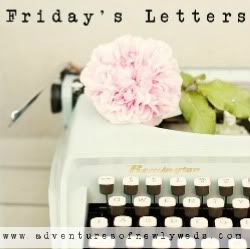 HAPPY FRIDAY, EVERYONE!