Linking Up with {
Story of My Life
}
1. Last week was a crazy struggle between being healthy and not. I'll be honest, not being healthy won more times than others, but it was a stressful week so I'll just try to move forward!
2. I did make it to the gym though, that has got to count for something!
3. Although I did go to the gym last week, I also spent way too much time watching season 2 of Mad Men, my latest television obsession. I am seriously obsessed with this show now! I started season 2 last week and I'm already half finished with season 3. I have no life.
4. Last Tuesday was my Aunt Jane's 50th birthday; here is my sister & I with our cousins Aubrie & Autumn, aren't they cute?! :)
5. My sister-in-law texted me this last week - made my heart SO happy!! I miss my Fresno family! I need to make a visit soon!
6. Later that day Berkeley and I FaceTimed - I love technology!!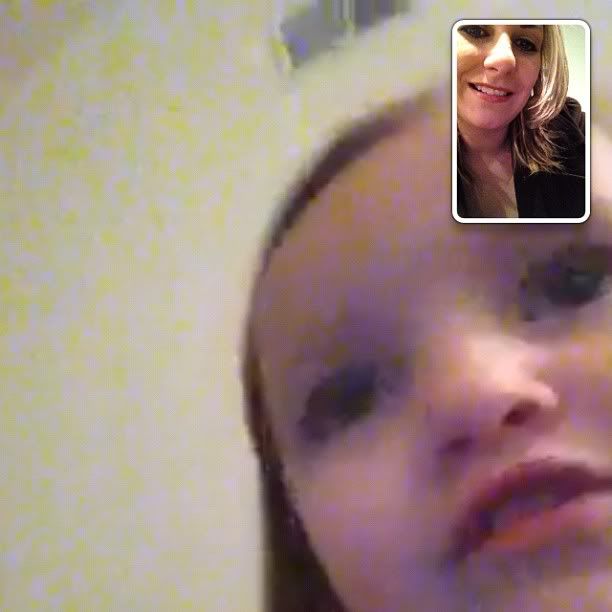 7. I went to church on Wednesday night and it was intense & emotional, to say the least.
8. This week I have been reading out of one of my second hand Bibles (I have a Bible collection in all different translations & traditions). I love second hand Bibles because they have other people's notes in them which feels like pen pal Bible Study!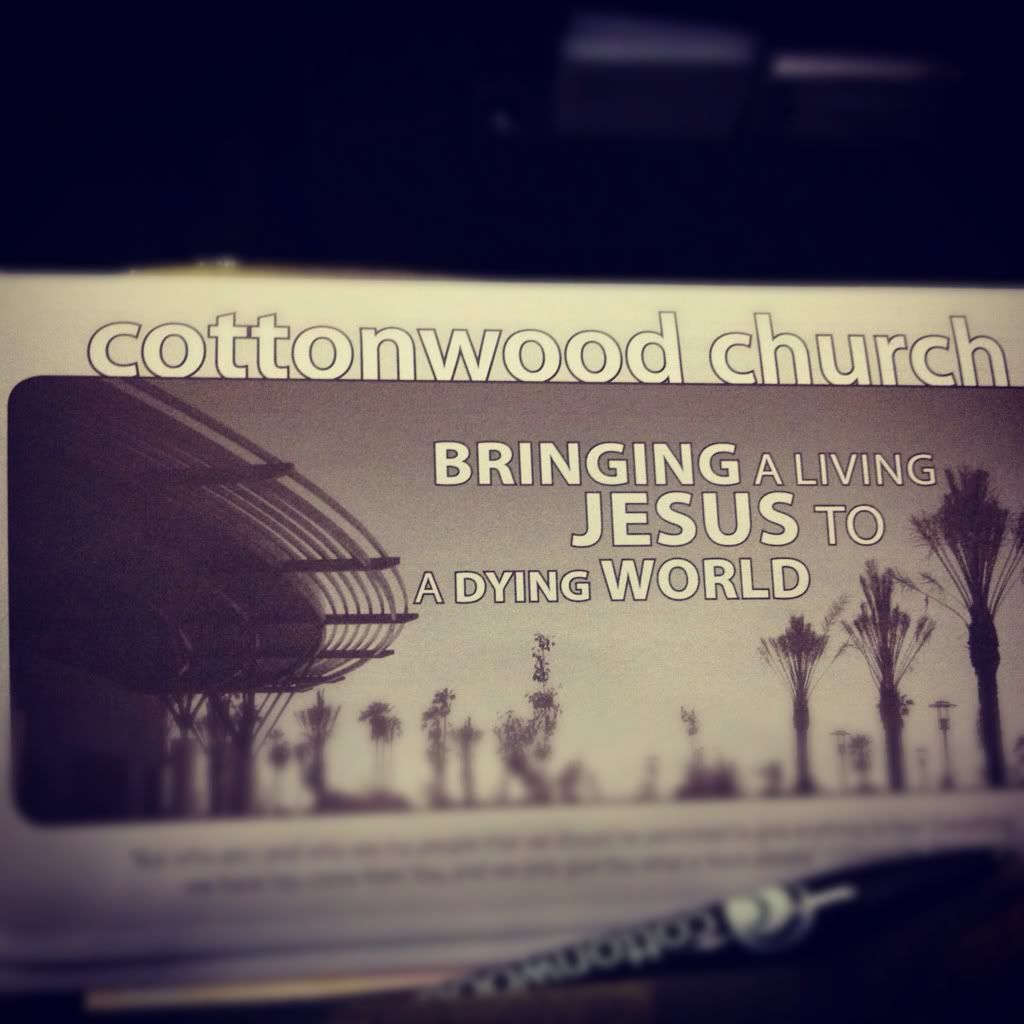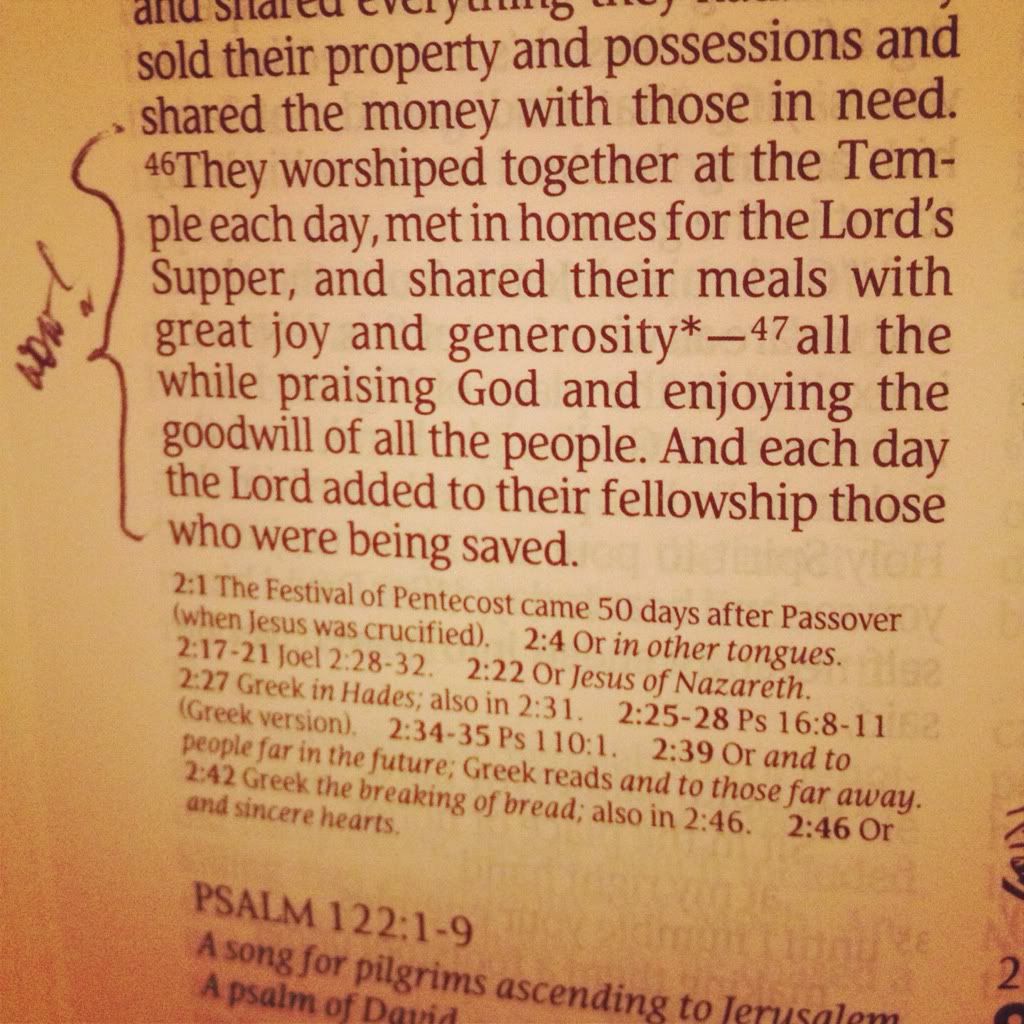 9. At work last week we have been playing Call of Duty: Office Edition (yes, based on the video game!). It all started when one of my coworkers drew a claymore on a post-it and if we crossed it we blew up or something. To retaliate, another coworker drew a juggernaut on a post-it. The madness continued for a few days.
10. Finally I had to get my brothers involved, texting them and asking for COD tips (like how to destroy a juggernaut and how a claymore actually works). Apparently, to avoid getting hurt once you've detonated a Bouncing Betty you have to lay on the ground. I'm not sure if this is really true or not, but it made for a funny picture! ;)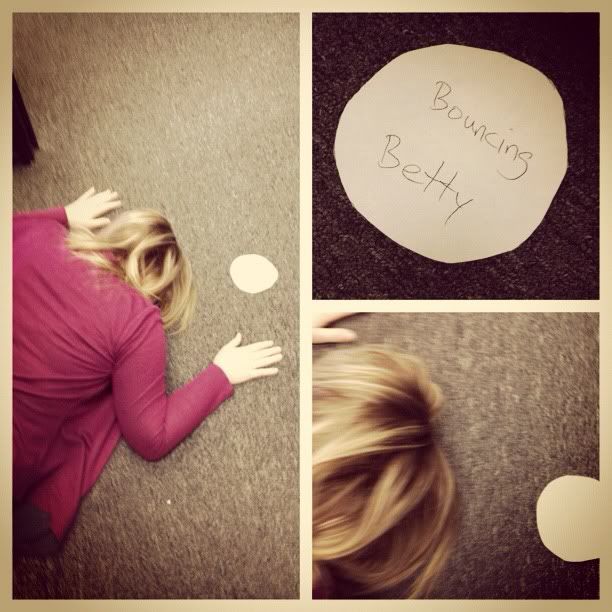 11. I taught my mom how to loom knit on Thursday night and it was a lot of fun!
12 We made hats for
Knit Together by Love
to donate to
Craft Hope
's latest project!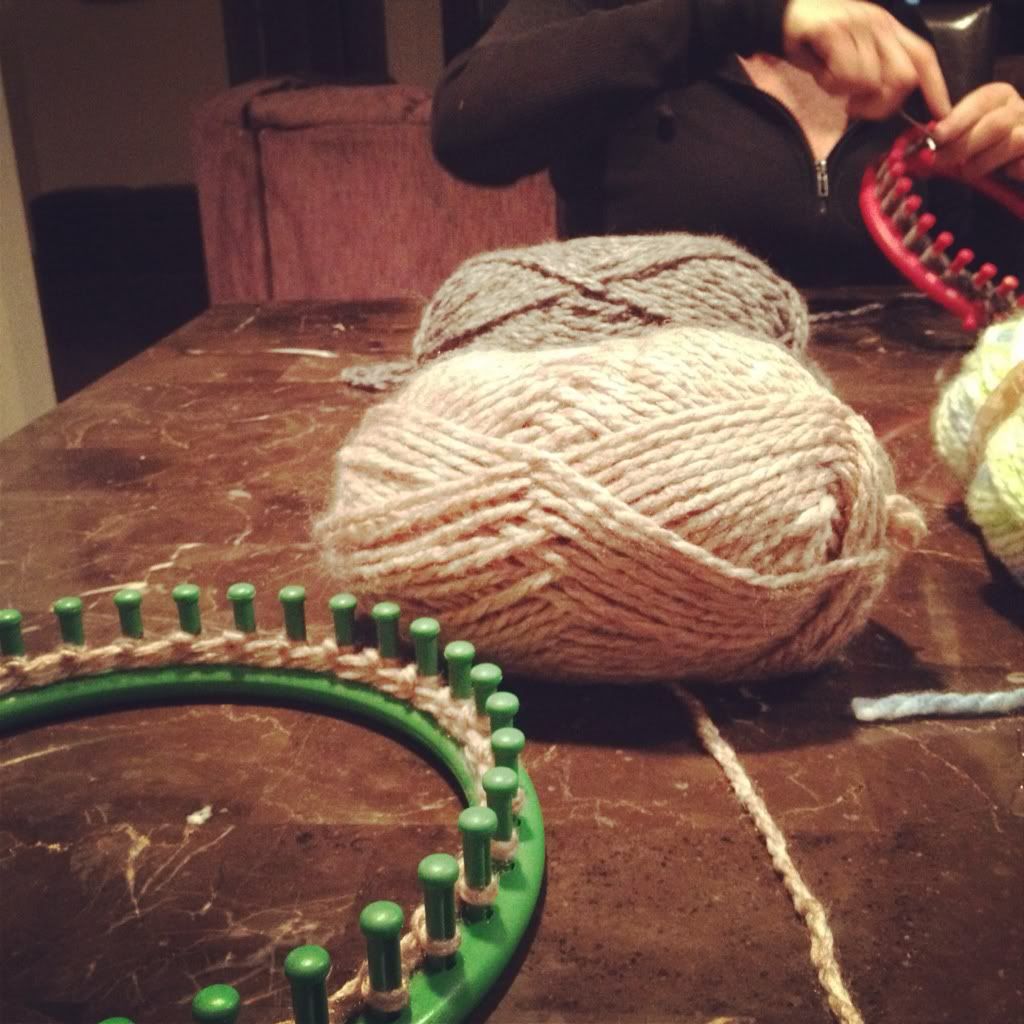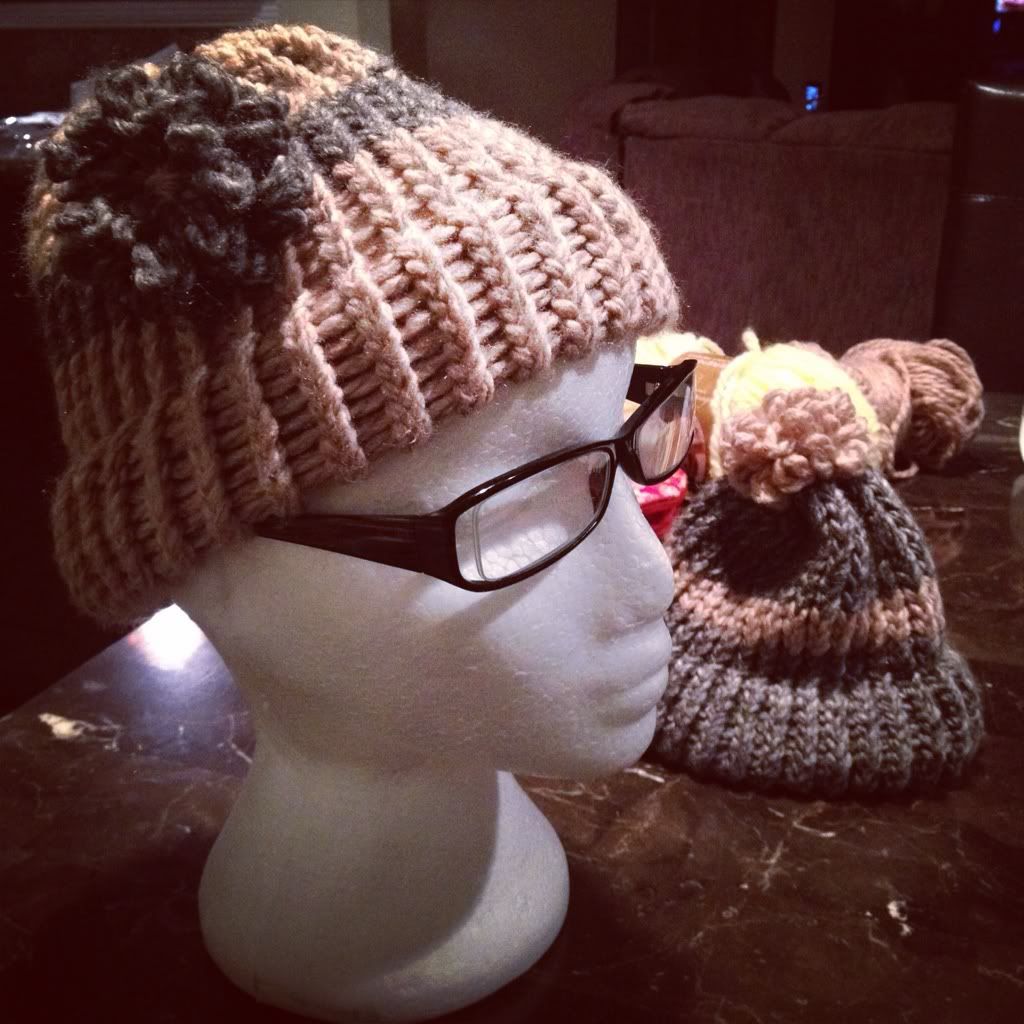 13. I finally found a portable AM/FM radio!! I have been looking for one to use at the gym to watch their tv but have been unsuccessful. CVS guys,
CVS
! WOO! :) Clearly I am over-the-moon about this or else I wouldn't post about it!!
14. My little brother went to a dance with his new
girllllfriennnnnd
. (Yes, I said that in an obnoxious sing-song voice). Sorry ladies, he's taken!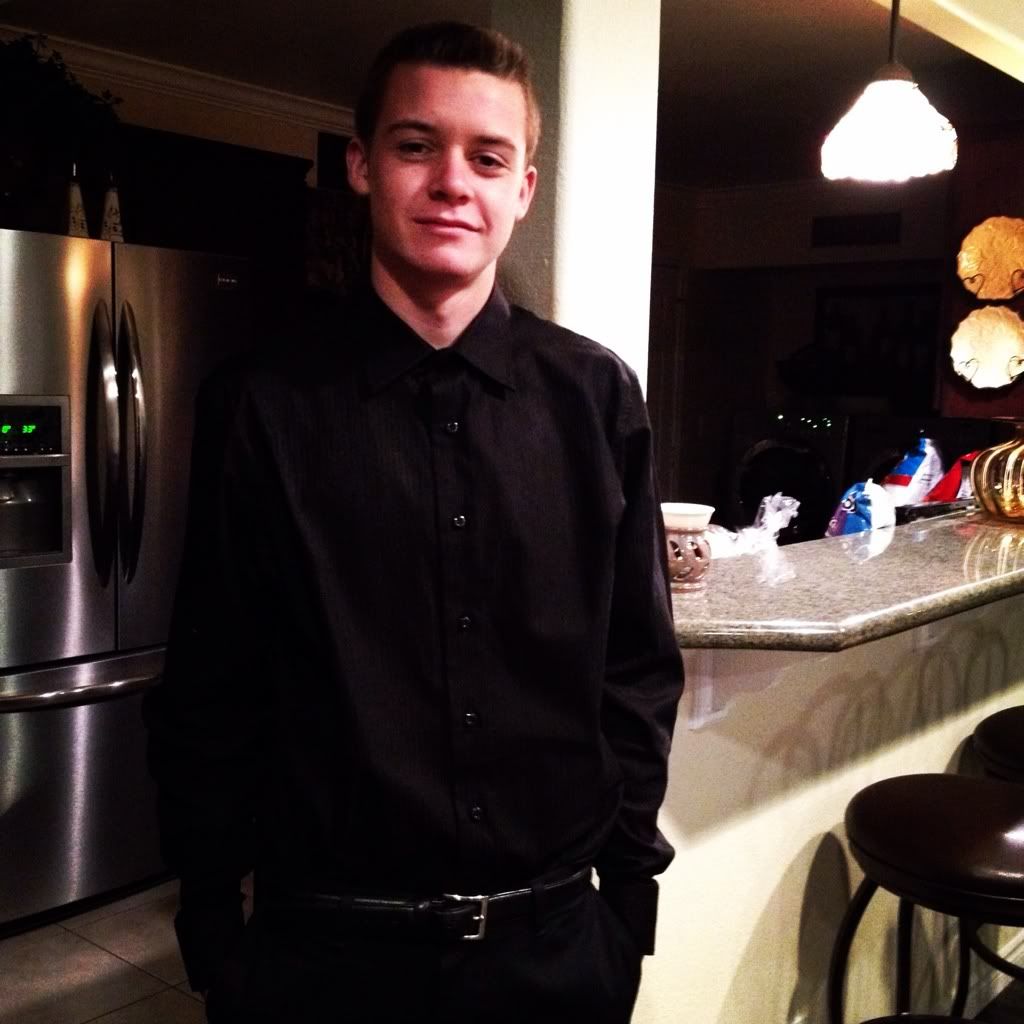 15. I wasn't a huge fan of either team playing, but I decided Tom Brady already has it all and therefore rooted for the Giants. I'm glad I did! :)
16. The Super Bowl made me nostalgic for my 26th birthday when my favorite team (The Chargers) played my stepdad's favorite team (The Jets) on my actual birthday for the playoffs and my stepdad surprised me with tickets to the game in San Diego!! I made this sign and even though my team lost, it's a day I'll never forget! (Notice the Cowboys star to pay homage to Austin's favorite team since he went to the game with us).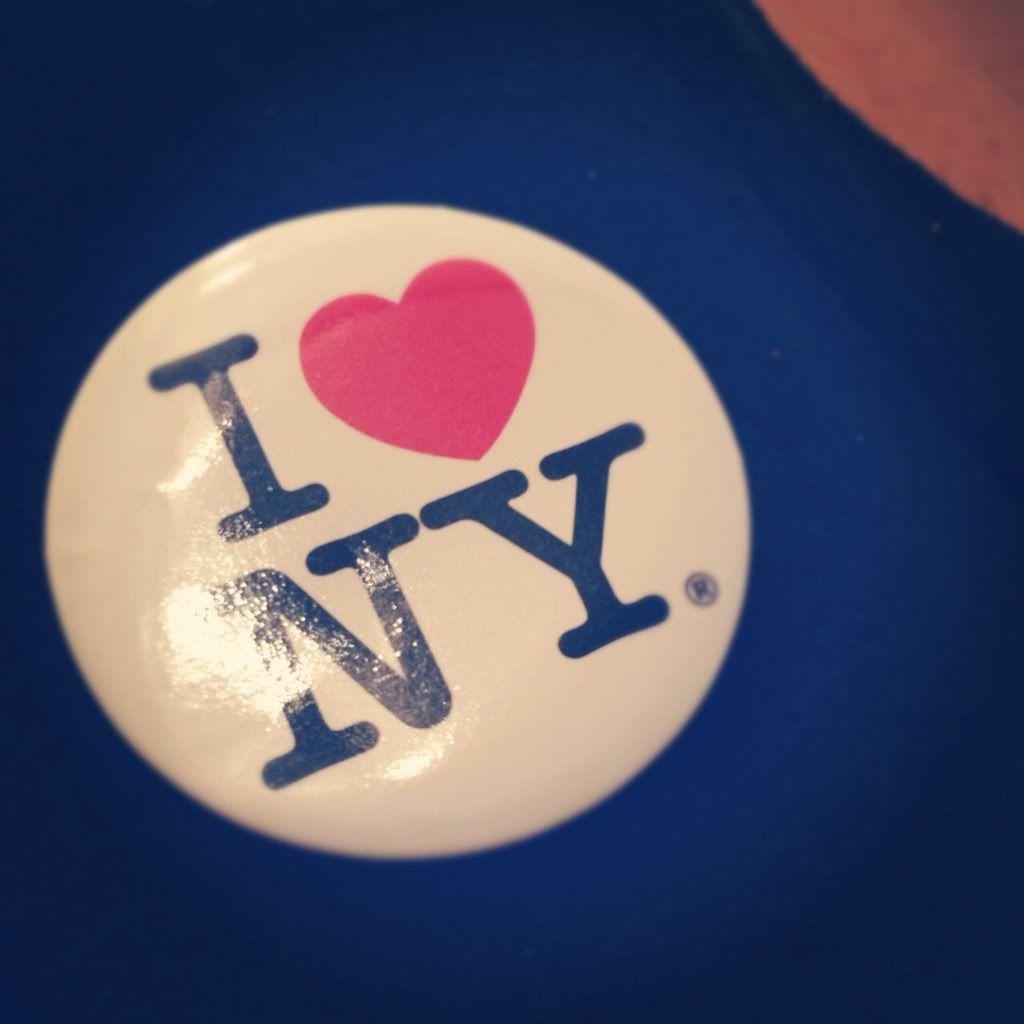 17. As always, I spent the majority of my week loom knitting. Yesterday I knit 4 hats alone (thank you Super Bowl!!).
18. Currently I have knit 11 hats for Craft Hope myself, and I have 5 donated hats! Woo hoo!! We still have a month left to make and collect donations!! {
more info here
}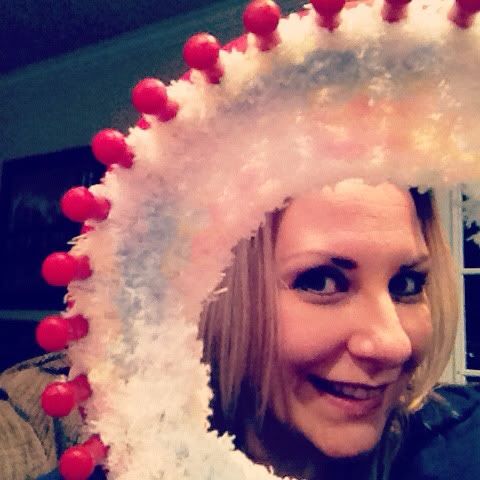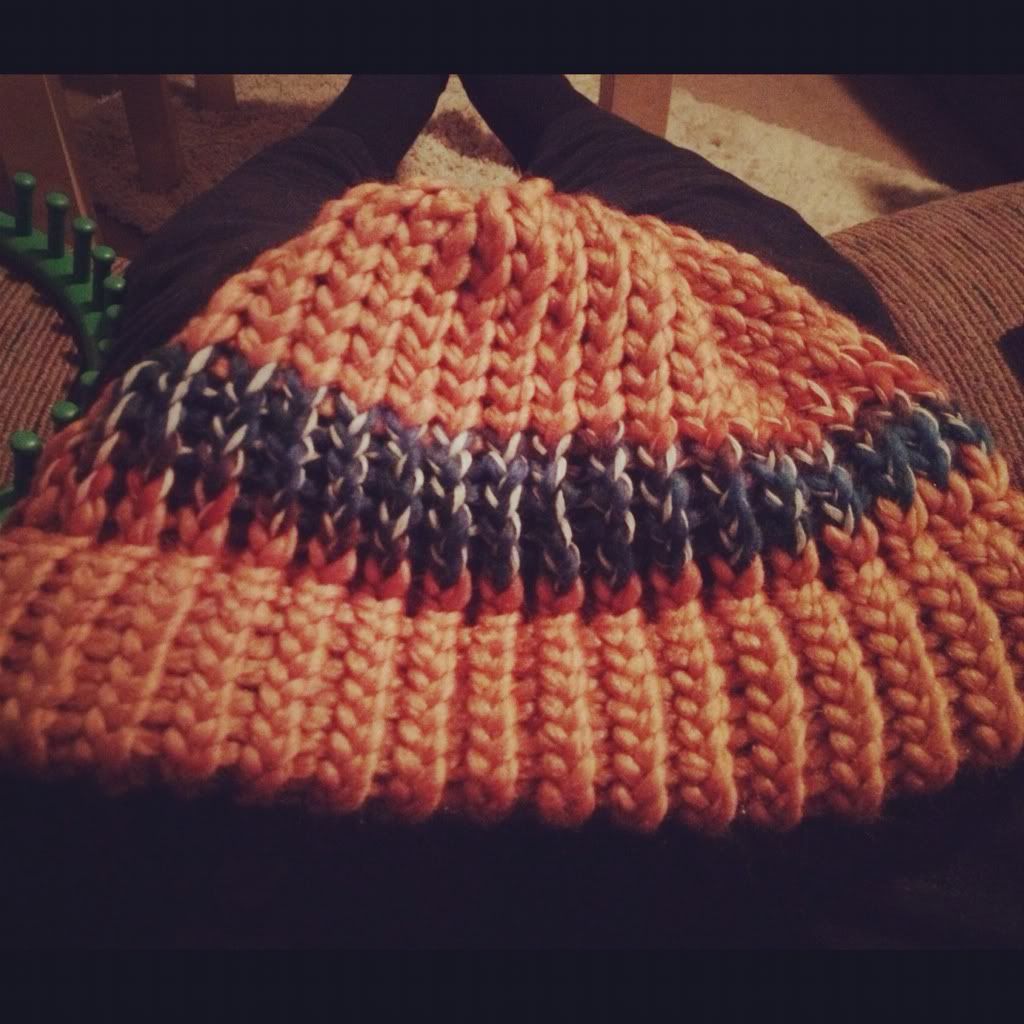 I feel bad for all you die-hard football fans because today must feel like December 26th to you. :(