Craft Hope
this week and I'll be talking a lot more about that next installment. This week I'm featuring something I made a few weeks ago for my co-worker's wife.
I was in the middle of a
Knit Together By Love
project for someone else a few weeks back and my coworker was telling me about some major stuff his wife has been going through. I know his wife enough to care about her more than the average spouse-of-a-coworker, so I kept her in my prayers that whole week; But it took the nudge of my coworker for me to realize this was a Knit Together By Love opportunity. He asked, "Do you think you could work your prayer magic and whip her up a hat or something?" He said it half-jokingly, but I knew he was desperate to encourage his wife.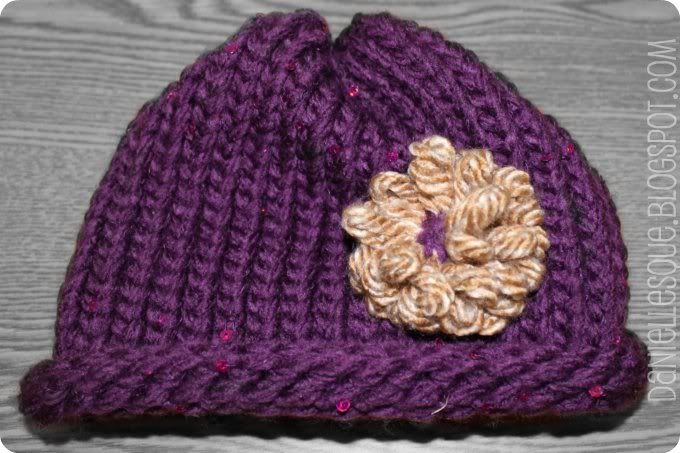 My coworker asked if I could make her a purple & gold hat (Lakers colors, ugh. lol) and I figured I could go buy yarn later that week and put something together. But then I got home and found this really pretty purple sequinsed yarn that I had completely forgotten I had bought. It almost felt like God tucked it away for safe keeping until this project came up! I whipped up a hat that night and gave it to her husband the next day at work. Sometimes the easiest ways to help people are right there in front of you and you don't even realize it!
Without going into detail about her trial, I prayed that God would help her see that he already has her steps numbered and she doesn't need to stress about what is going to happen in her next stage of life. I prayed that God would guide her to the path she was meant to be on and that He would give her the confidence to succeed on that path without fear. I saw her last Friday and she said she has been sleeping with the hat on to give her good thoughts as she sleeps. :)
Be sure to link back to this blog with a link or the button!