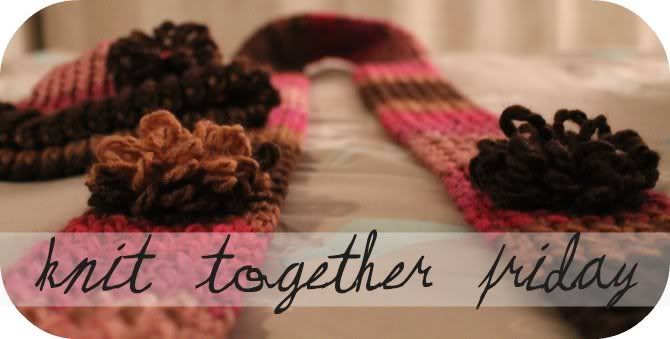 A few weeks ago, while knitting
Carolyn
's
scarf and hats
for her (then) unborn babies, I reflected on the struggles with pregnancy I've seen amongst my family and friends. Fortunately my family has been blessed with no complications (*knock on wood*) unless you count my
brother
being born on our couch! Most of my friends do not yet have children, and the few who do are generally happy and healthy. Then I remembered a good friend from high school.
She and I have been friends since junior high school. She went through more in her childhood and teenage years than most adults go through in their life. Through the grace of God she used the adversity she faced to become a woman of character and faith and married an amazing and godly man. But sadly she has had incredible difficulty in the area of having children. I can't begin to tell you how hard their journey has been, but almost 4 years ago she welcomed her first happy, healthy, beautiful baby girl into the world!
Right now my friend is pregnant again and she has not been without her pregnancy struggles since her daughter was born. I knit her a scarf and prayed for her unborn baby to come to full term and be born as happy, healthy, and beautiful as its big sister! I also knit big sister a cap that matches Mommy's scarf because at not even 4 years old she has been such a support to her parents through their trials and she deserves something special, too! :)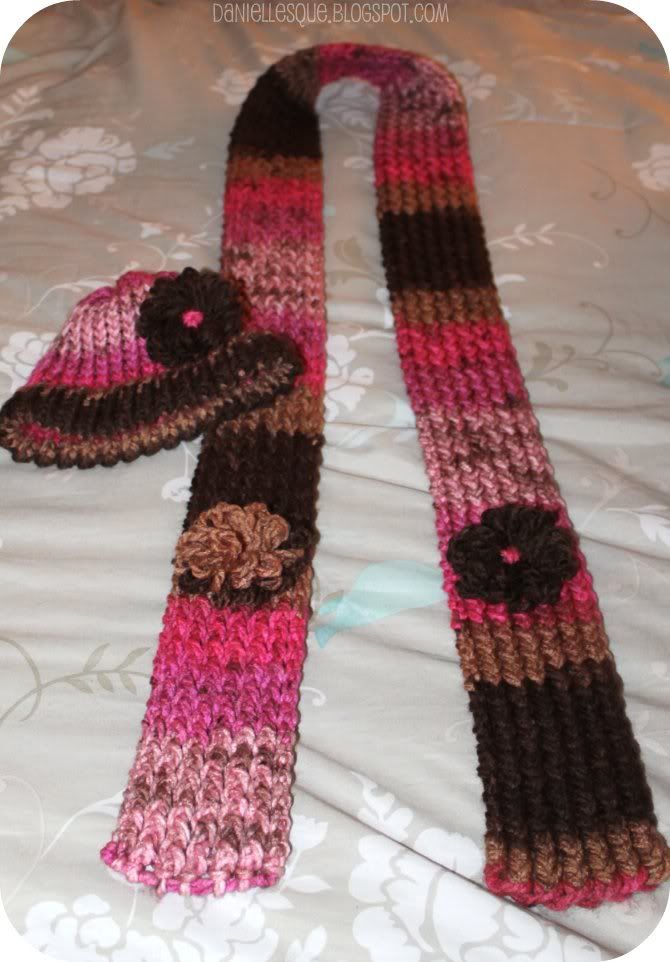 I prayed that her baby would not only stay healthy inside the womb and out, but that she herself would have good health, strength and patience throughout her pregnancy. I prayed that God would give peace to her and her husband no matter what happens and I prayed with joyful expectancy that everything would go as smoothly as it did with their daughter. I prayed that their daughter would be as amazing a big sister as she's already showing she will be; that she would guide her baby brother or sister through life's good parts and bad parts. I prayed that the baby would grow to know and love Jesus and allow God to develop his or her talents to bring salt and light to the world. I also prayed that she and her husband would never again have to deal with the excruciating pain of losing a child, with this pregnancy or any pregnancy to follow. Okay, I'm not going to lie: I also prayed a tiny bit that they would have a boy because Daddy deserves an estrogen break after all they have been through! ;) haha! (Kind of why I didn't make the baby a cap just yet..!).
I encourage you to join with me in prayer for my friend and her family.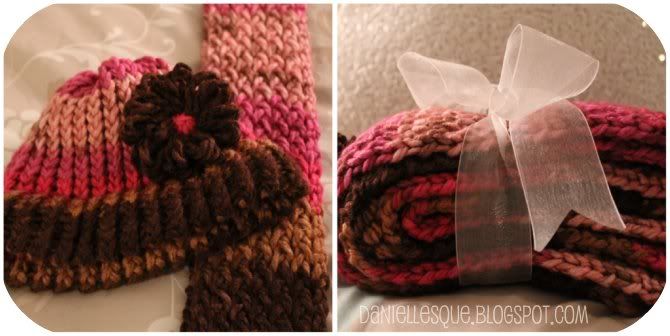 I'm excited to deliver these things to her tomorrow! This is knit 1/112 & 2/112 for the year!
Now it's your turn to show how you're knitting God's love into your life!
Here are the basic rules:
Blog about something you did to help someone,

big

or

small

! Feel free to link up to a previous blog post or post about ways you're teaching your kids to sow love into the world (it does

not

have to be knitting related at all).
Link up your blog

post

,

not

your blog.
Link

back

to this blog with a link or the button below.

Visit

each others posts and leave comments!

Build each other up!!
You don't
have
to follow this blog, but I would
love
it if you would!
Also, while it's easy to use this to promote yourself and your blog, please try to stay focused on the person you're helping. That's really what it's all about! Thanks so much for participating!!