I had a wonderful birthday yesterday!! I am so blessed to be surrounded by so many amazing people!! And I know Facebook tells everyone it's your birthday and all, but how fun is it to get so many birthday wishes throughout the day on there?!
So fun
!! Thank you to everyone who sent me birthday love and helped me celebrate!
My family usually either goes to the same pizza place or the same Mexican restaurant for all of our celebrations. This year I chose the Mexican restaurant and it sure was delicious!! I had a margarita and was pretty silly as a result!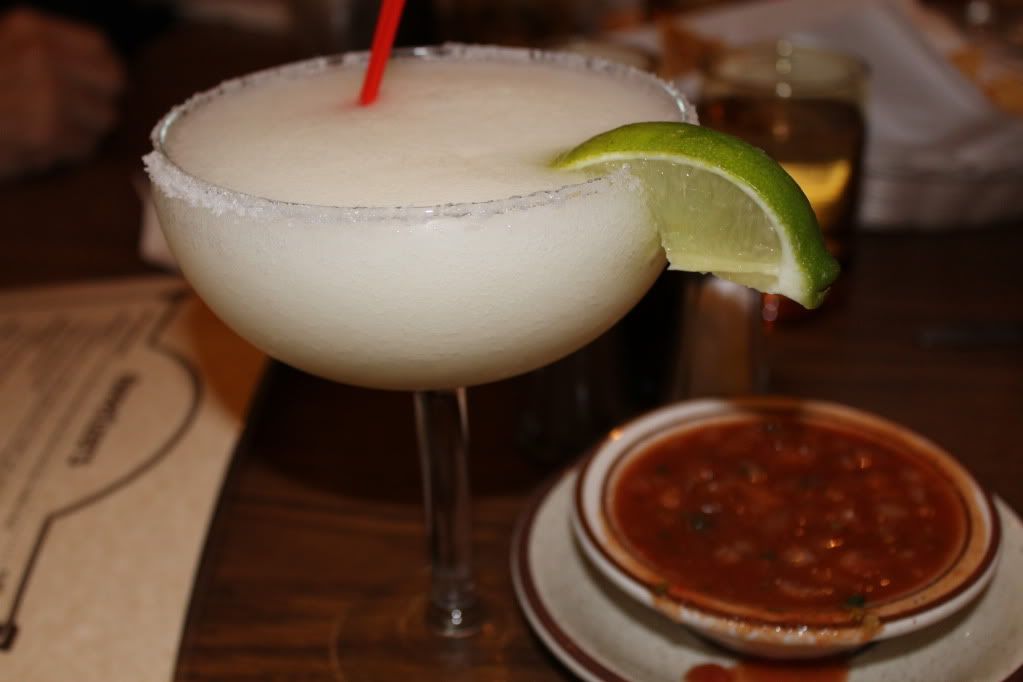 Here is the entire group so you know who is who . . .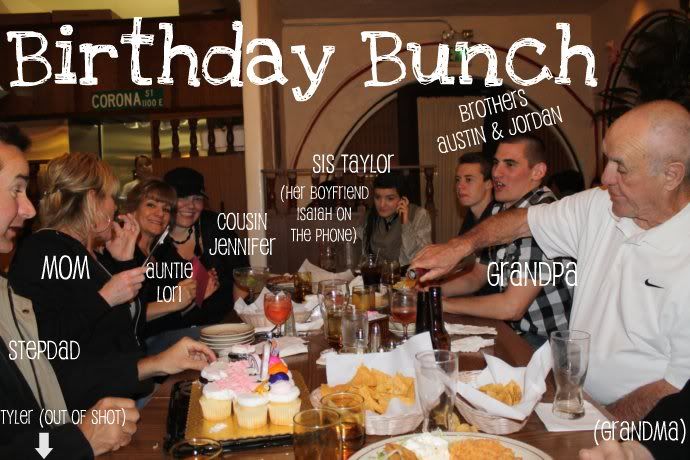 Me & Tyler & my balloon (I hate Tinkerbell [no offense if you love her] but my mom was sad she couldn't find any other Disney princess balloons, so it was a little joke through the night)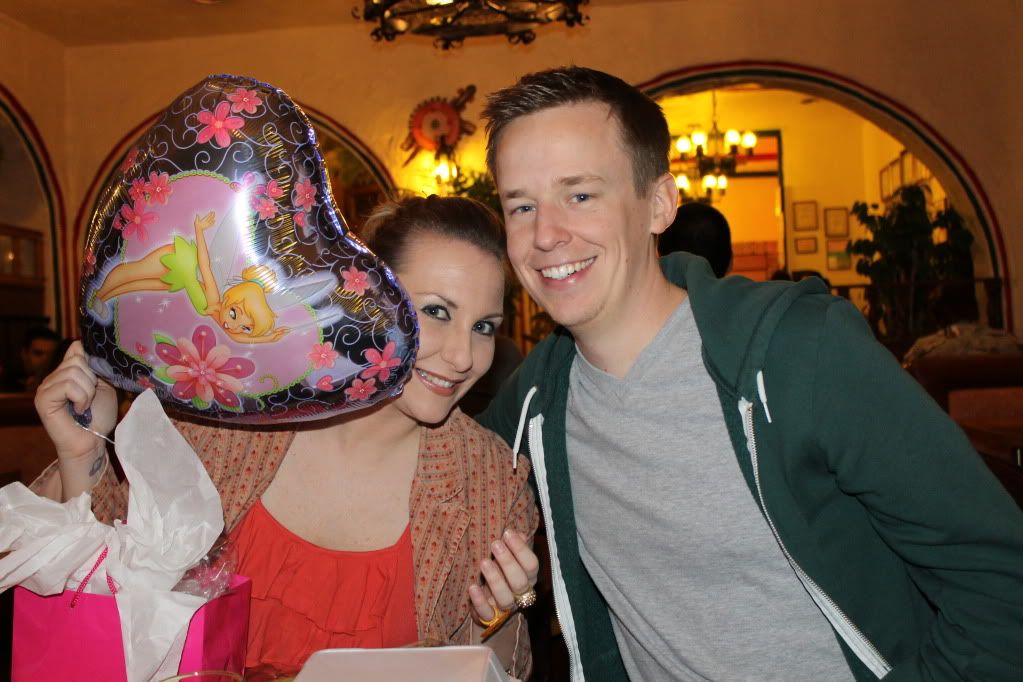 Me & my grandparents. Grandma has that face because she knows you're looking down my shirt. Outfit-fail, sorry.
Me with my siblings (minus Ryan in Fresno & Morgan in Vegas)
I don't know about your family, but in my family my mom will buy a card for someone and everyone will pretty much sign it on the drive to the party (even though she harasses us for a week in advance). Well, apparently not everyone signed in the car, so my birthday card got passes around the table. Nobody was very sneaky about it which I enjoyed; here is my card being signed! I even signed my own card ha!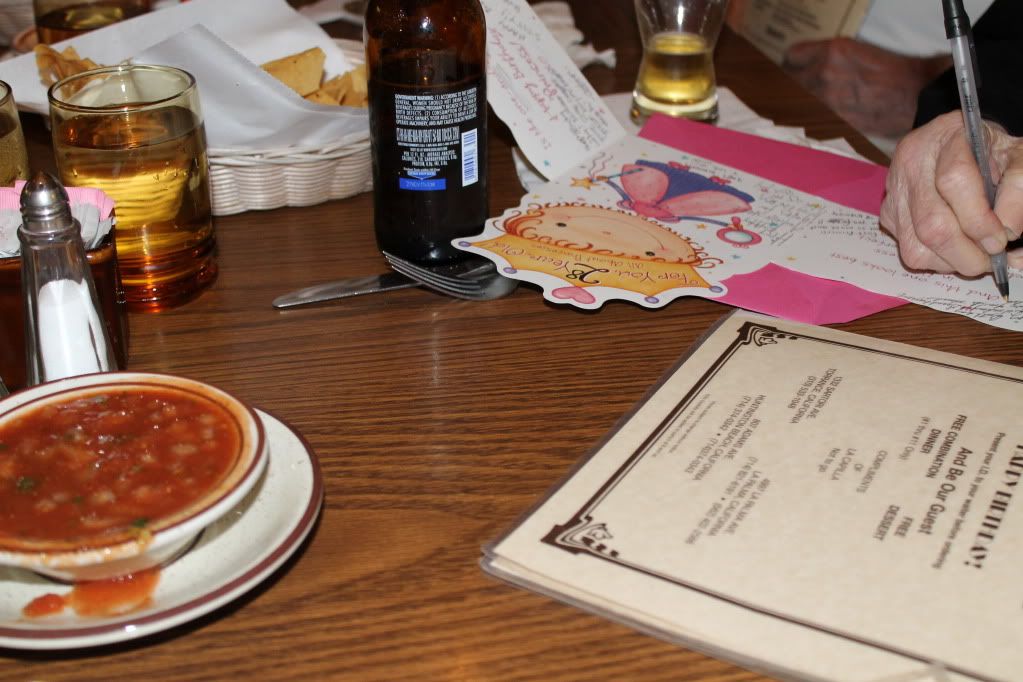 Speaking of my card, it was pretty amazing! My mom took a 2 year old's card and made it 28! Then my aunt signed on the princess's face. ?
I love Mexican food and appreciated the flan I got for my birthday, but cupcake cake > flan!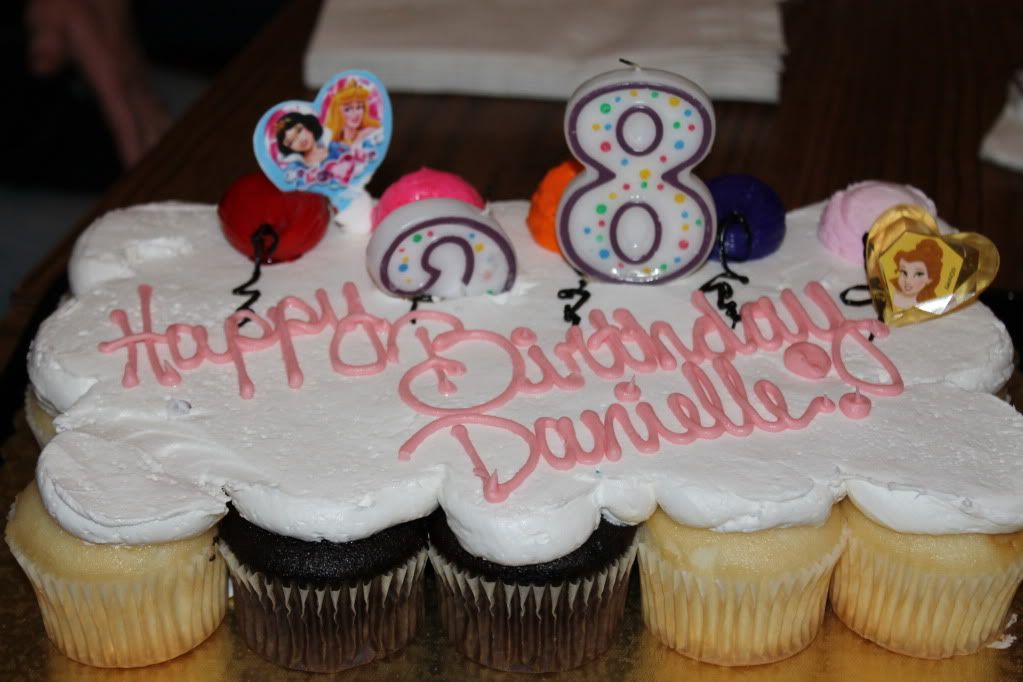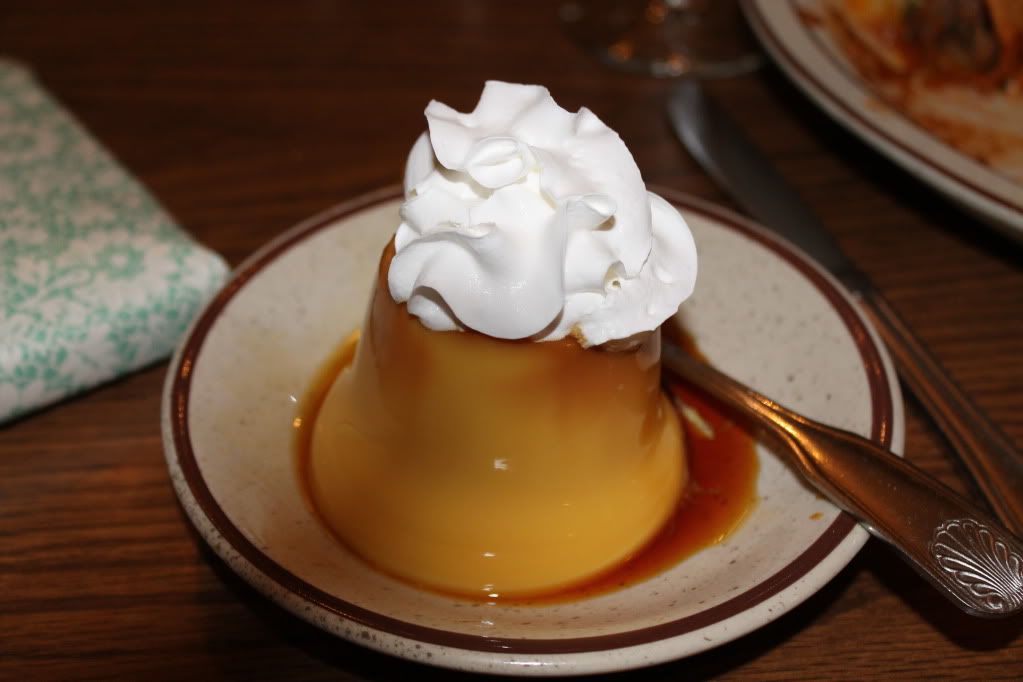 And yes, my 2 in 2-8 is sinking. An omen for the final years of my 20s? Or my stepdad cracking the candle in half? Maybe both...
Speaking of my stepdad, he was a good sport wearing a princess ring he got on a cupcake! ;)
Also, my mom will murder me if she ever sees this picture of her posted online.
Another good sport was Tyler . . .
HAHA! ;)


My sister's boyfriend even made it toward the end and I hardly recognized him! He had just cut off all his dreadlocked hair!! I like this look much better!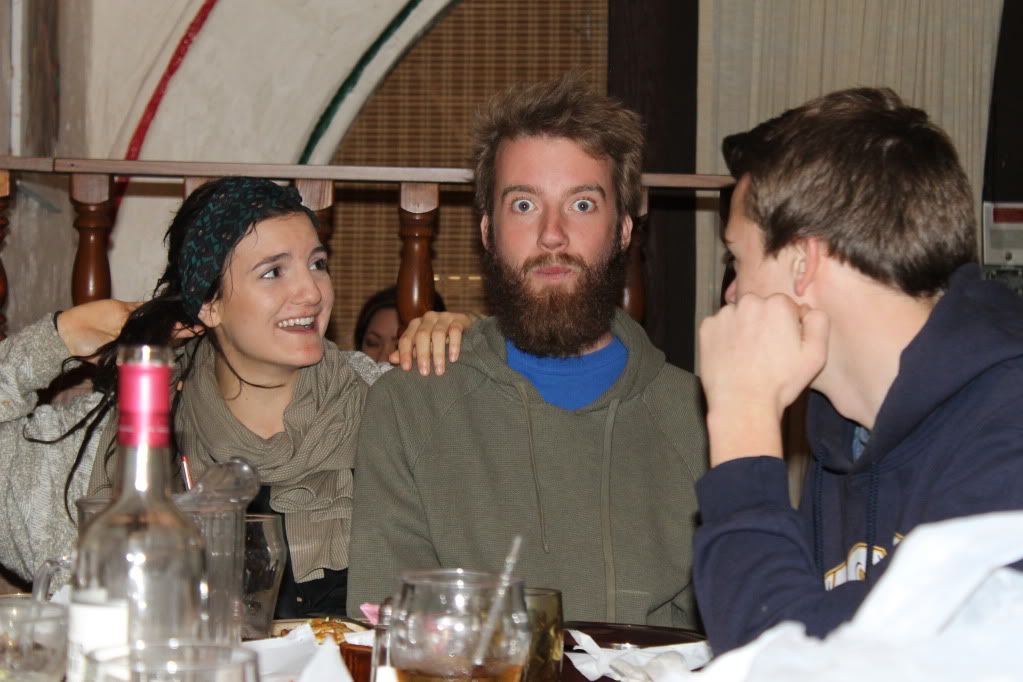 And finally, my mom calls this one "Party's Over" - she took it herself.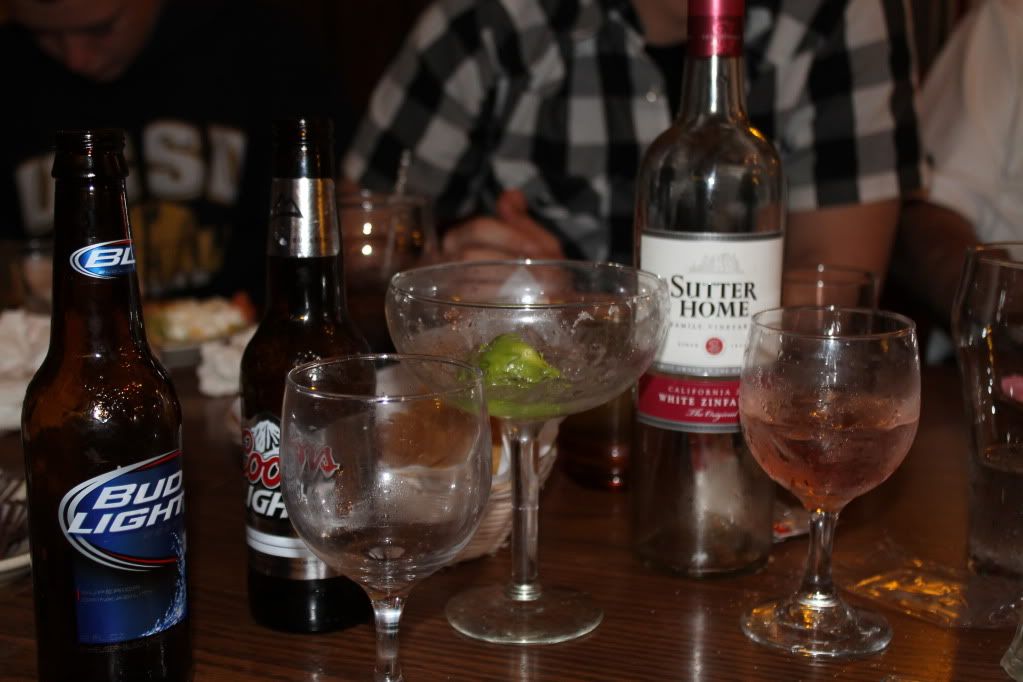 On the contrary, Mom - I think the party has just begun! Bring on 28! ;)
I also found out some AMAZING news last night:
my brother & sister-in-law are having a

BOY

!!!
I couldn't be more excited that Berkeley & Broxton are going to have a baby brother! (Say that 5 times fast!)
Do you have any good "B" names for boys that would match Berkeley & Broxton?!