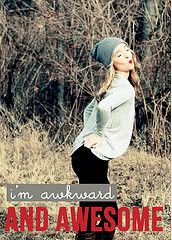 Awkward . . .
Repeating Week 2 of my 5k training this week because I only made it to the gym once last week! Oops..
Went to Michael's to buy a new loom yesterday after the gym only to remember I left my purse at home (this is more sad for me than awkward! At least I didn't realize it at the register!).
I turned 28 last week and yet my skin still likes to break out with acne. Not. Fair.
The fact that I started rereading Tuesdays With Morrie 3 weeks ago and forgot to finish it! I seriously

love

to read, so I don't know why I haven't finished such a great book! It really is awkward! I need to finish so I can start

The Hunger Games

!
Having to make sales calls at work. I hate making sales calls. Ugggghhhhh.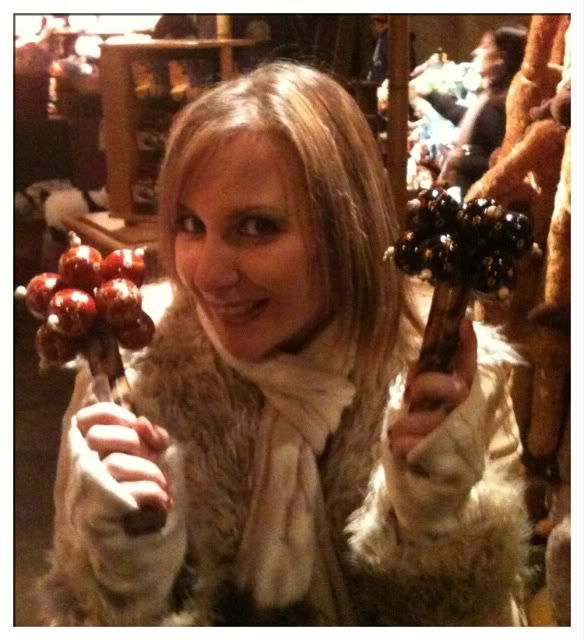 Awesome . . .
Pistachio Frozen Yogurt @ Yogurtland. I would like a dispenser in my house, thanks!
Tim Tebow speaking at my dad's church in March! I want to go but I don't want to drive 4 hours for it!
Tomorrow is Friday and Jenna is coming to visit!! YAY!! I've been waiting for this weekend since before Christmas! :)
I have been drinking my 8 glasses of water each day thanks to my nifty Hello Kitty water dispenser that holds 64oz! Very proud, despite the constant trips to the bathroom!
I just started watching Mad Men and I am loving it! Jon Hamm, you are gorgeous & charming!