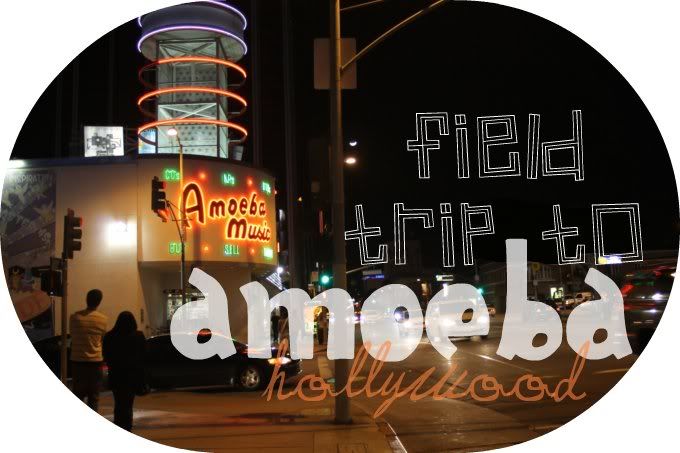 On Saturday night I went to
Amoeba Music
with Tyler and his best friend, Drew. Amoeba is the mecca of used music where you can buy and sell any music you want. If you love music and live in California you've probably heard of it. I've been here a few times and you never know what you're going to find! Apparently it is the world's largest independent record store.
Here is a view from the second level; I had to stand up here to look for Tyler and Drew because I lost them. And this is just the main room!
And here's the store map . . .
You can find just about anything here and you're always bound to find something that you didn't find last time. Drew was smart and had been compiling a list for the last few weeks, which he typed up in alphabetical order and made copies for him and Tyler to tackle. I pretty much dashed all over the place remembering a musician randomly every 2 minutes. Amoeba fail for me!
Here are the items I purchased, pretty tame but I was excited about them! (I am a shameful No Doubt fan who never bought the Boom Box Set, but now I have it!)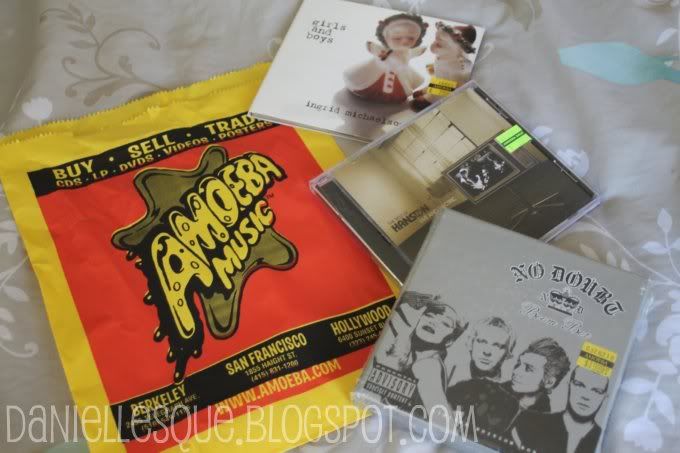 I also walked over to the iconic ArcLight to take some pictures and, okay, okay - to use their bathroom haha! ;) I had a little too much fun taking pictures of water. This is one of a bunch of pictures ha.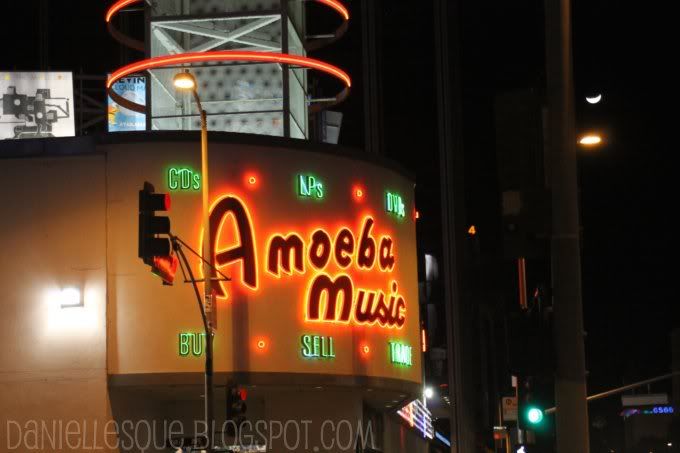 Until next time, Amoeba!