Disclaimer:
You're going to think I'm a bit melodramatic. That's cool, I
totally
get it. Hopefully you can relate this post with something completely different from your past that you wish you could tangibly hold on to and relive again.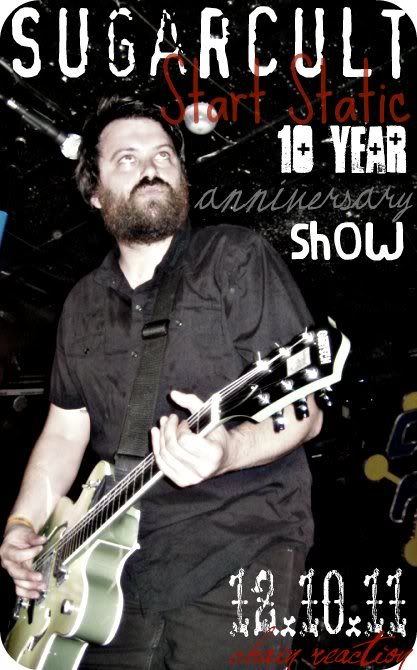 When my senior year of high school began, I didn't feel like I had an identity. Like many high school kids, I felt lost in the shuffle and didn't even realize it. Maybe it was the empowerment of senior year or something, but I decided that I wanted to change that. I wanted to find myself.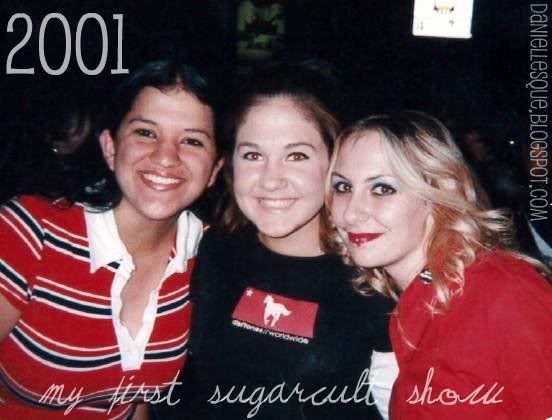 That lip ring was totally faaaake!
As fate would have it, I ended up at a Good Charlotte concert at The Troubadour in late 2001, long before Good Charlotte was as popular as they are now. Their first opening act was
Sugarcult
. I'll be honest: I liked them, but I wasn't stunned by them (
to be really honest, I was probably too busy looking for Benji & Joel! LOL lame.
). They asked for a volunteer during their set. I
never
volunteered for
anything
, I was too shy and insecure. But I raised my hand because this was my year to change. Sure enough they picked me and pulled me on stage to do something stupid. And so began my adventures with Sugarcult...
I can hardly articulate the sense of identity, camaraderie, belonging and acceptance I gained once I entered into that music scene thanks to Sugarcult. Their album
Start Static
helped me so deeply deal with feelings of teenage depression and isolation that I don't think I could have gotten through without it. The ability to see Sugarcult (and other bands I came to know and love through them) play their music live so often was incredibly liberating & energizing. The friendships I made through that music scene have been life long. And the ability to get to know the musicians who so profoundly changed my life, to have them call me by name, to know me, and to
care
about me, is something I appreciate more than they will ever know. Once I knew Sugarcult, it opened me up to get to know myself.

Some of the many friends I've made thanks to my experiences following Sugarcult & other bands during that time
Don't get me wrong, I'm not trying to be overly dramatic saying how much I adore this

band

*. It's more than a band: it's the entire feeling, emotion, happiest time of my life all encapsulated together. It's age 17 through 21, the most emotional & difficult years of my life, all soothed by a community with the most amazing soundtrack you could ever imagine! The band was the catalyst to the things that shaped me as a person.
*Although I will say on record that I do indeed

love

the band as a band! This post is just about so much more.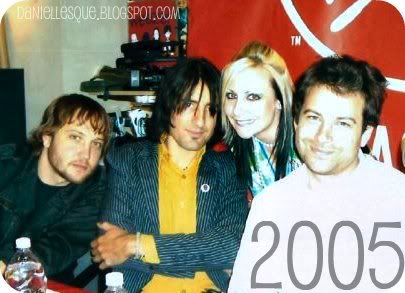 It's been a few years since Sugarcult has played live locally. Even though I have changed dramatically and grown so much since the days when they would play shows all the time, they are still such a huge part of who I am. Those were my "glory days" and the friends I had then were my family. Most of them didn't even know the things I was going through at the time and yet they carried me and encouraged me to be myself, accepting me for who I am.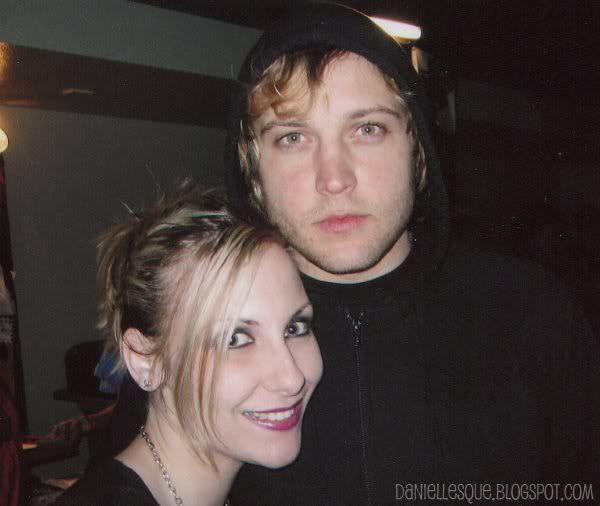 I very regretfully did not get an updated picture with Airin as seen below :/ I think this was 2004
Recently Sugarcult announced their 10 Year Anniversary Show for
Start Static
. I cannot believe it's been 10 years, and yet I can. The show was last Saturday, December 10 and it was truly like a high school reunion. I saw friends I've barely kept in touch with via Facebook, friends who have moved out of state but made their way back for the concert, people I had forgotten about, members of bands I used to love and have since broken up, and of course: the actual members of Sugarcult. It felt like
home
.
Start Static
album from first track to bonus track in order.
Amazing
. They encored with 2 covers: "No Action" by Elvis Costello and "I Wanna Be Sedated" by The Ramones; along with "Memory" from their
Palm Trees & Power Lines
album. I cannot "review" the concert because I am impossibly biased. Suffice to say I wished the night would never ever end.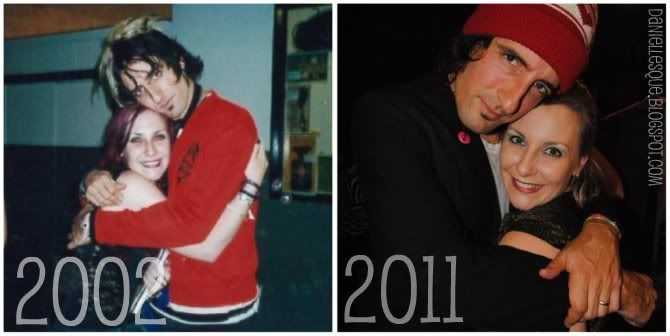 Life moves fast even when you don't notice it. You don't realize you've moved into a new phase of life until the old one is long gone and you have nothing but the memories. Even though I know hindsight is often viewed through rose colored glasses, I hold the Sugarcult years of my life so near and dear to my heart. I'm glad I had such a fulfilling experience making friends, listening to music, and enjoying the ride of personal growth! I'm so lucky that I am able to look back at that era of my life and be proud of how my time was spent cultivating friendships and cultivating
myself
. Thank you to Sugarcult for bringing it all together!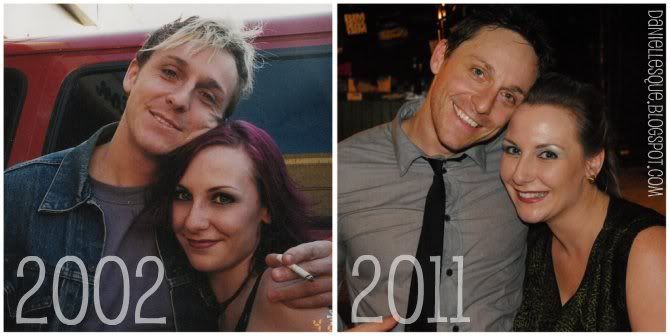 P.S. I should note that another band,
Over It
, affected my life to the exact same degree. They were equally important to me. However, they don't get their own post until they play a reunion show!!! ;)