Today is Day 2 of Creating Christmas over at
The Girl Creative
! The Creating Christmas Challenge is, "Don't just pin, CREATE!" Yesterday I looked to my Pinterest boards for inspiration for creating my Christmas mantel. Today I'm using my Pinterest
Christmas board
to show you how I made mini yarn ball ornaments this weekend. They were very fitting for me and easy enough for my 9 year old sister!
This was the tutorial I pinned from
The Paper Mama
:
As you may know, last weekend I traveled to Las Vegas, NV to visit my dad and my littlest sister Morgan. I thought this craft would be perfect for Morgan who is 9 years old so I brought all the materials.
You will need:
1. Take a stryofoam ball and begin wrapping yarn around and around and around the balls. I assumed glue would be involved, but you really don't need it if you wrap it right (yay! less mess!). Morgan and I had a little trouble getting into the groove, but eventually we were pros!
2. When all of the styrofoam is covered with yarn, tuck the tail in securely.
3. Using more yarn, string, etc, tie a loop onto your yarn ball that you will use to hang your ornament from your Christmas tree. We had a little trouble here because we kept unraveling our yarn balls! Eventually we got the technique down!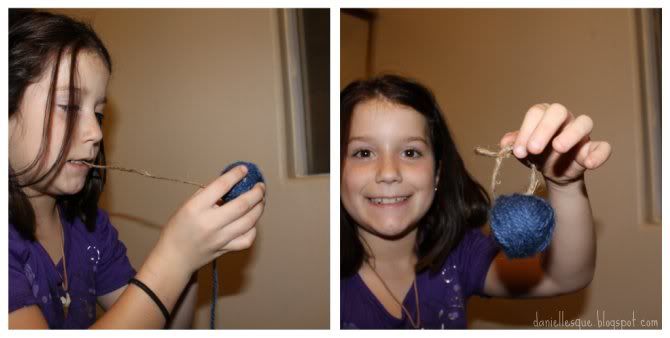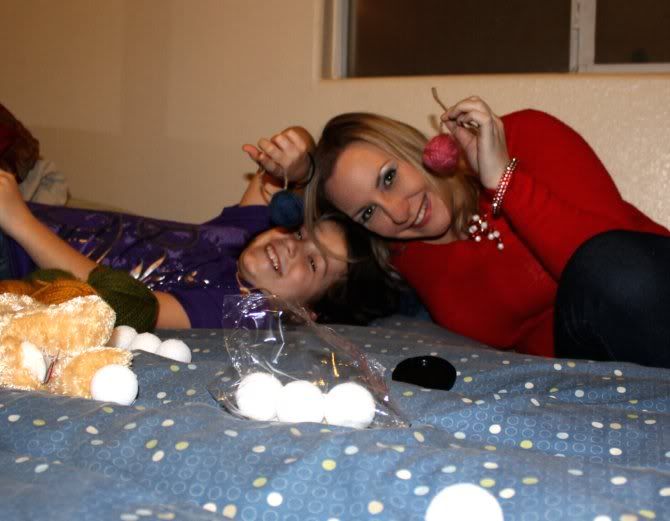 After we made these, I left Morgan to her own devices while I went exploring the Las Vegas Strip. When I got home she had hung our ornaments on the Christmas tree and she made a pile more all by herself! Seriously cute and easy craft!
When I went home I experimented on my own to see if using a pin would make the balls less likely to unravel. I tied a loop at the end before securing and pinned the knot with a dress pin onto the styrofoam ball. This definitely felt more secure, but you can experiment with whatever you like best.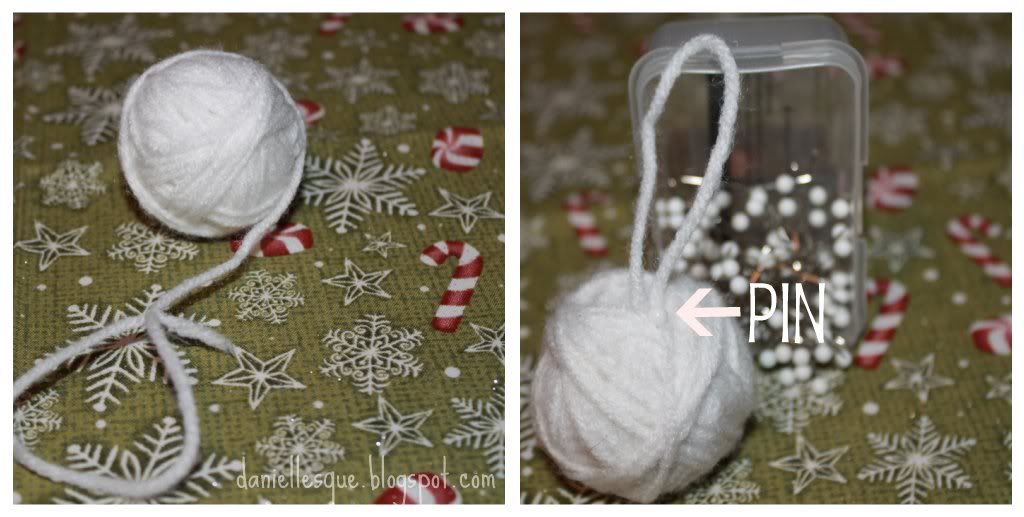 Since I already had most of the supplies, this craft only cost me $5 to make 12 ornaments (cost of the styrofoam ball pack). Great ornament craft to do with kids!
Tomorrow I'll show you how to make felt Christmas trees with more styrofoam! Yipee!