Last week it was a lot of fun participating in the Creating Christmas link up challenge to not just pin but create! Now it's back to real life and I'm excited to share my quick trip to Vegas to visit my dad, his wife and my sister!
On Friday 12/2, my brother Jordan and I drove from Orange County, CA to Las Vegas, NV (about 4 hours) to our dad's house. I had promised my sister Morgan that the next time I came to visit her I would take her to the Mandalay Bay Shark Reef
(major rip off, by the way. As if I needed to tell you)
. So that is exactly what we did!
The exhibit was much shorter than we anticipated so we ended up with a ton of time on our hands with an antsy 9 year old who was looking forward to a day of fun! So we fooled around a lot with my new camera and took a bunch of silly pictures (mostly jumping ha!), here are a few: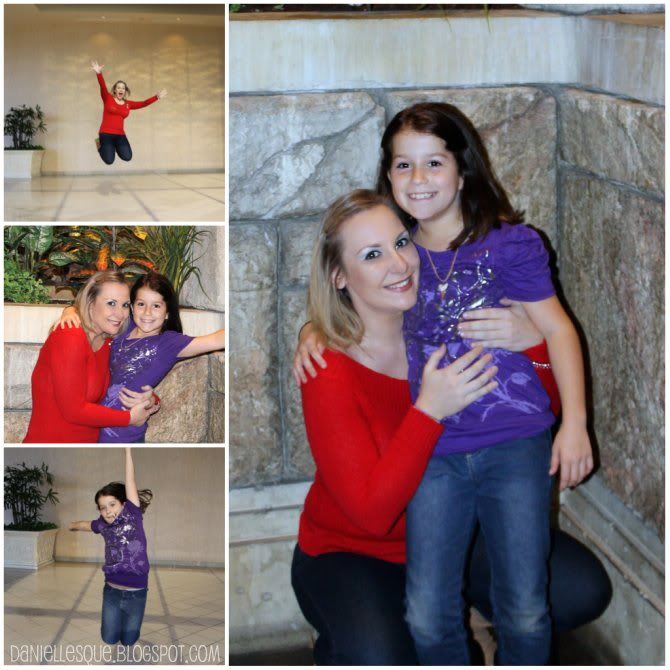 Finally we decided to go visit the Lion Habitat at the MGM Grand Hotel & Casino (because it's free!). My sister objected to going because the lions are "never out" according to her. Well, she was wrong because not only were the lions out but they were allowing you to pet a lion cub and get an 8x10 picture of the experience for only $25. Did we do it? Of course we did! Here are our pictures from the MGM Grand:
We ended the afternoon by going to church and
making yarn ball ornaments
. The rest of the night was adults only and I'll be blogging about that tomorrow! At the end of the day I found the journal I had gotten my sister because she likes to write. This is what the first page said: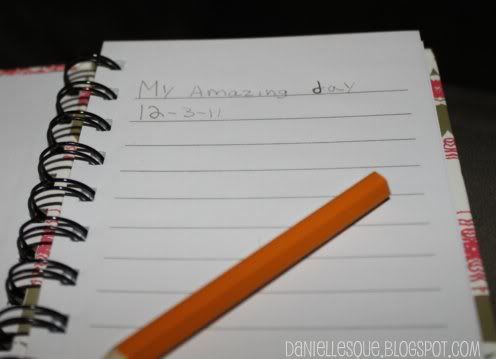 So sweet! :) I miss her already! One of my most important goals was to visit her by the end of the year and I'm glad I was able to make it happen!