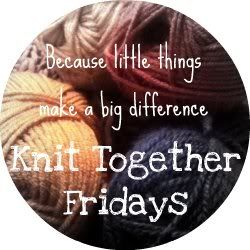 You may have read on the
Knit Together By Love
page that my niece was the reason I began knitting. I have an aunt who crochets blankets for every baby born in our family and I have always thought that was so special, so I wanted to be able to give my niece a similar gift that she could treasure throughout her life. While the baby blanket I have made is nothing close to my aunt's beautiful blankets, I am confident my niece will still appreciate it when she's old enough to understand the love behind it.
In 2010 my nephew Broxton was born . . .
He is now 18 months old and Auntie D has not yet knit him a baby blanket, so I decided to make this a very personal Knit Together By Love experience. When I knit Berkeley's blanket, of course I thought about her and meditated on how perfect she is as a newborn baby and the child and then woman she would become. Now that I have my knitting & prayer ministry, it gave knitting for Broxton a whole new dynamic; rather than just thinking about the child and man he would become as I knit, I prayed for him.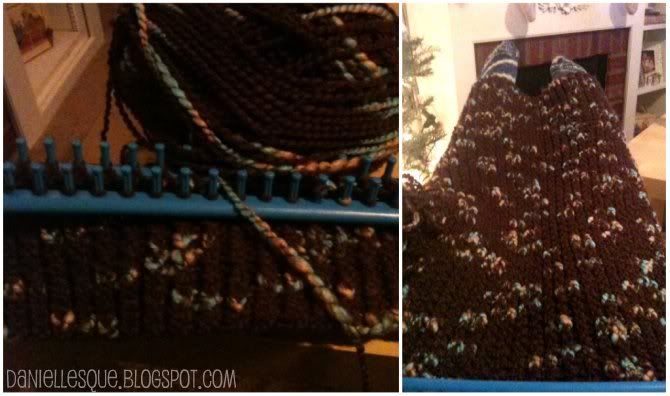 From the beginning of the blanket toward the end
I prayed that God would protect him throughout all the years of his life. That the bad things Broxton must face would build him up and strengthen him into a man of character. That he would honor his parents and love his sister and future sibling(s) with all his heart. That God would let him find his calling and nurture his talents so that Broxton can be the man he was born to be. That the kind and loving nature Broxton already shows would stay with him always. That Broxton would develop a deep love for Jesus and that he would cherish that love most of all.
I will hopefully be able to deliver Broxton his blanket early next week for Christmas (he lives 4 hours away) and I hope to take pictures of him with it to share with you! With another baby sibling on the way for him and Berkeley, I should get a head start on that baby's blanket now! ;)
I want to make a point with this post that being knit together by God's love doesn't have to happen only with strangers.

It should start first in your home

. Feel free to link up posts regarding how you are knitting your little ones together in God's love or better preparing your family to serve.

Are you ready to link up? I've decided to keep the link up open all week long to give you an opportunity to spread the good stuff you are doing all week long!! Please spread the holiday cheer and blog about the goodness you are spreading!
Here are the basic rules:
Blog about something you did to help someone,

big

or

small

! Feel free to link up to a previous blog post.
Link up your blog

post

,

not

your blog.
Link

back

to this blog with a link or the button below.

Visit

each others posts and leave comments!

Build each other up!!
You don't
have
to follow this blog, but I would
love
it if you would!
Also, while it's easy to use this to promote yourself and your blog, please try to stay focused on the person you're helping. That's really what it's all about! Thanks so much for participating!!