Before we get started, I wanted to tell you that I am so excited and honored to be guest posting for Audra over at The Kurtz Corner! I love her blog and she's always got something cute, creative and fun up her sleeve! I would love it if you would go check out all of the fun Christmas things Audra, myself and all of the other guest bloggers are posting on her blog! She has got a lot of Christmas fun planned this month and you won't want to miss it!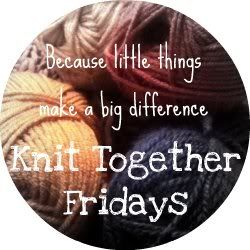 Welcome to Week 1 of the Knit Together Friday link up! Click
here
for detailed info on this link up!
What have you done this week to help someone in need? It's the holiday season so I hope you're finding ways to help those who don't have as much as you do. I know we're all struggling economically as a country, but you don't have to spend a lot of money to show someone you care about them. I challenge you to link up a post that shows ways you are spreading God's love this week!
One of my
12 by 2012
goals was to knit 3 special
Knit Together By Love
projects. I had no idea how special each individual experience would be and how much
I
would be touched by praying for each of the families I knit for. Fortunately for you as readers, each of the people/families I knit for have blogs, so you can go read for yourselves the amazing stories of faithfulness that inspired me and the people who suggested them to me.
The first scarf I knit was for
Jami
because of her faithfulness in her marriage, her devotion as a mother and her ability to make me laugh out loud while reading her blog
all the time
! I enjoyed knitting and praying for Jami so much because she's someone I got to build up in prayer with a smile on my face, not a furrow in my brow. I don't think "helping people" should come when people are at the end of their rope. I think it includes giving someone a pat on the back and saying, "You are doing a
GREAT
job at living life!" Sometimes we need affirmation as much
(or more!)
than help.
It's totally my love language, so I know these things! ;)
Check out Jami's scarf below - it's bright and vibrant (despite my poor photos) just like her!

My second scarf was for
Carolyn and Jordan
who
Danielle
was awesome enough to tell me about! Carolyn is currently pregnant with twin girls but they are suffering from Selective Intrauterine Growth Restriction. From Carolyn's blog: "
Essentially, Baby A has about 75% of the placenta, and Baby B has the rest, due to where their umbilical cords connected to the placenta. Since B doesn't have much of the placenta, she is pretty much operating on 'survival mode', using what she has in her body to sustain her heart and brain and extremities
."I was so overwhelmed with the desire to pray for these precious babies, that God would hold them in His hands and keep them healthy through the remainder of Carolyn's pregnancy, that He would produce healthy children for Carolyn and Jordan, that they would keep their faith as strong as ever! I knit a scarf for Mommy and, with the same yarn, I knit matching hats for the babies: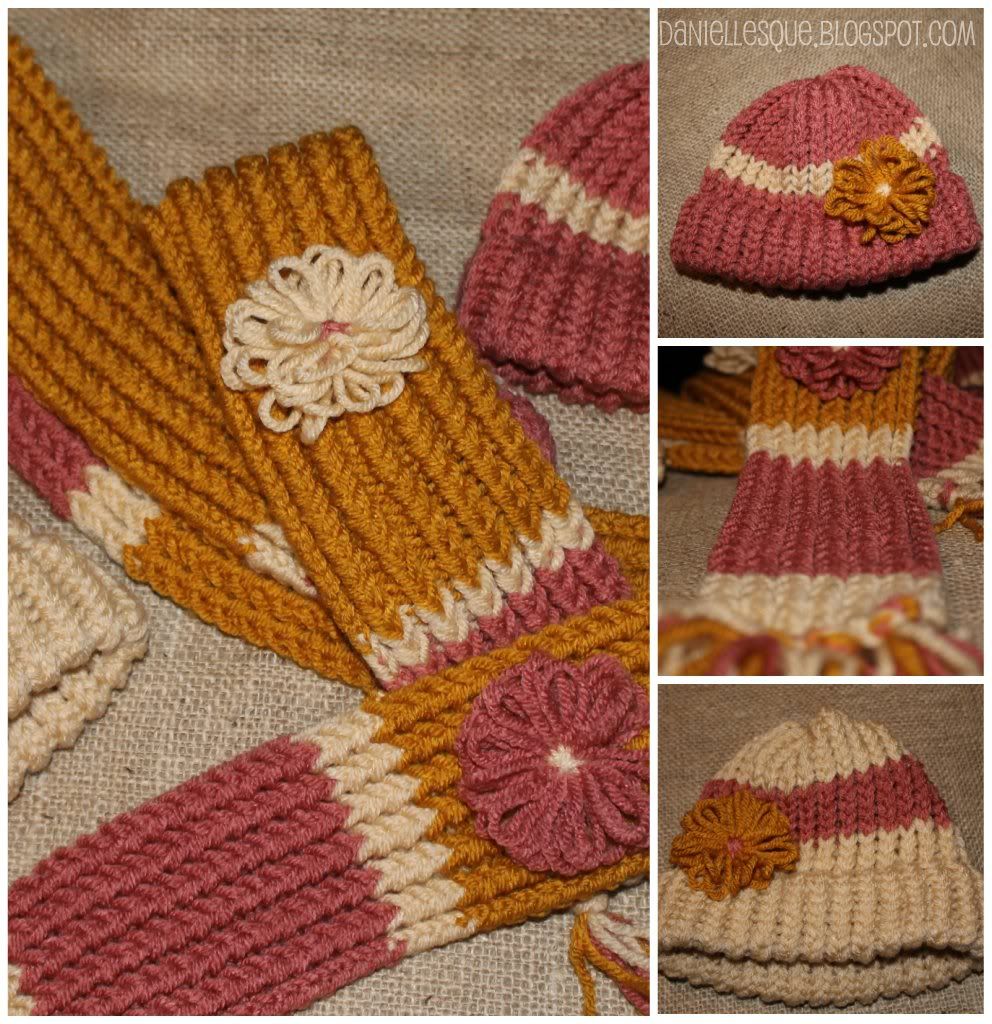 My third project was pretty difficult. A lovely reader named Brittany
(Britt! Do you have a blog I can link to?)
told me about the
Sikes family
who recently lost their baby to a brain tumor at only eight months old. This family has faced the most inconceivable tragedy I think any parent could go through. And yet they have faith. I was touched so deeply by the story of the Sikes family and I shared it with my family. I often share the story of the people/person I'm knitting for with my family so that they can join together in prayer with me. My sister, who is a gifted artist, was so touched by James' story that she asked if she could paint or draw a portrait of James for his parents. I was so excited about this, because this is exactly what I want my ministry to be: people using
their own
God-given talents to reach out to others. I know whether it's a silly little scarf or a masterpiece painting, we cannot bring the Sikes their baby back; but I hope that our prayers help strengthen them and we can be God's embrace of comfort to them. Here is my scarf and my sister's incredible portrait (I think she used pencil. And it makes my scarf look dumb!):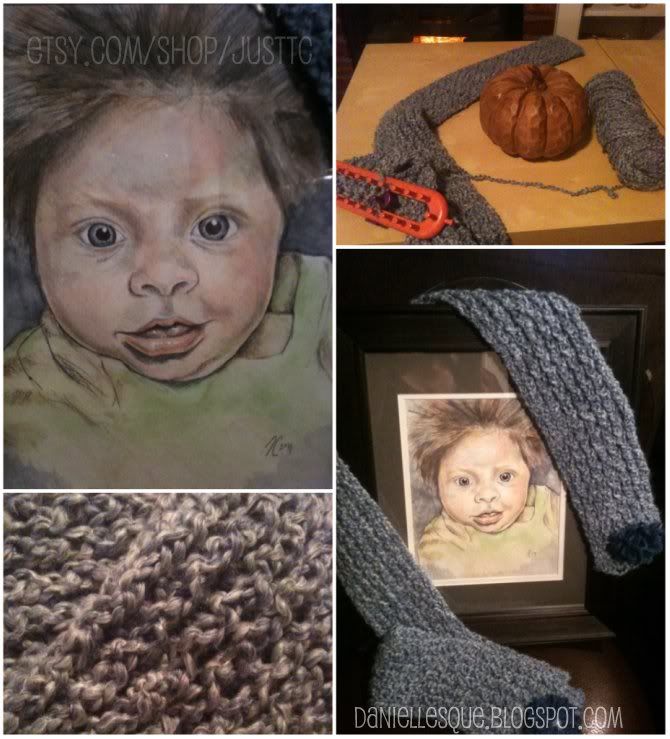 If you want more information on my sister Taylor's art and how to purchase your own portrait or painting, she is in the process of setting up an Etsy shop. You can visit the
justTC
shop and send her messages in the meantime. I'm really excited that she wants to "tag-team" with me on another project again soon!
I can't say it enough: every time I do something through my ministry I feel like I am blessed as much as the people I knit & pray for, if not more! I ask that you please keep all of the families I knit for and featured this week in your prayers and that you visit their blogs and lift them up!
Now it's your turn! What have you done to knit people together in God's love? And remember: you don't have to actually knit! Link up a post that shows a way you've used your own talents to spread love to those around you!
Here are the basic rules:
Blog about something you did to help someone in need,

big

or

small

! Feel free to link up to a previous blog if you must.
Link up your blog

post

,

not

your blog.
Link

back

to this blog with a link or the button below.

Visit

each others posts and leave comments!

Build each other up!!
You don't
have
to follow this blog, but I would
love
it if you would!
Also, while it's easy to use this to promote yourself and your blog, please try to stay focused on the person you're helping. That's really what it's all about! Thanks so much for participating!!