First, I want to say congratulations to Carolyn and Jordan at
More Than Sparrows
for welcoming their two baby girls into the world today! I
knit
and prayed for them a few weeks ago and have continued to pray for them ever since. I encourage you to keep their family in prayer! I'm so overwhelmed with happiness that God kept their baby girls safe in His hands throughout Carolyn's pregnancy!
Speaking of my
knitting ministry
, it has taught me so many things and has strengthened my walk with God in more ways than I can articulate. This week's project has been no exception!
Earlier this month my mom asked me if I would knit her friend from work a burnt orange scarf for their Secret Santa gift exchange. The only catch: she needed it by 12/14 giving me less than a week! I already had 2 knitting projects in the works, so this was no small request. My mom would do anything for me, so I felt like I couldn't say no and I got to work.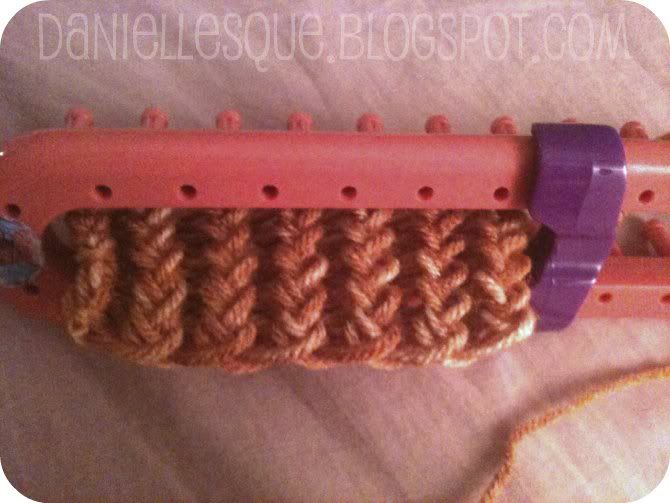 My next hurdle came with the yarn I picked. The prettiest burnt orange colored yarn I could find was very thin, which is not ideal for loom knitting. I had to double knit the entire thing to get a tightly woven design that's pretty but time consuming. Add to everything that I was kind of burnt out on knitting (no color pun intended); I go through my phases and generally need pretty and bulky yarn to get through them.
Unfortunately I did not make my deadline, not by a long shot! My mom was completely understanding and told her friend (Cathleen) that she had a scarf on the way. Cathleen was very excited and I didn't have so much pressure on me anymore.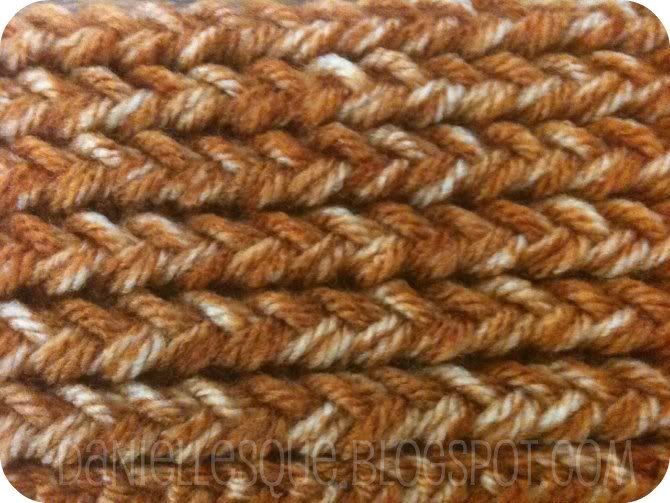 In a very sad and unfortunate turn of events, Cathleen's dad passed away the weekend of December 17. It wasn't unexpected, but it was still obviously a very difficult time for Cathleen and her family. Cathleen flew out from California to New Jersey to be with her family and has been having a very difficult time, understandably.
I had been feeling so guilty because I hadn't finished Cathleen's scarf, especially because I didn't
feel
like knitting. But because I hadn't finished it, this gave me a wonderful opportunity to pray for Cathleen and her family and turn a simple gift into a prayerful opportunity.
Please understand, I'm not trying to excuse myself for being lazy. I'm also not saying that I couldn't pray for Cathleen and her family without knitting. But there is a special time I have knitting and praying together. I find it gives my crazy multi-tasking mind two things to focus on so that I don't get distracted during prayer time (don't tell me you don't get distracted, too!! If you don't, you are a way better a person than I am!).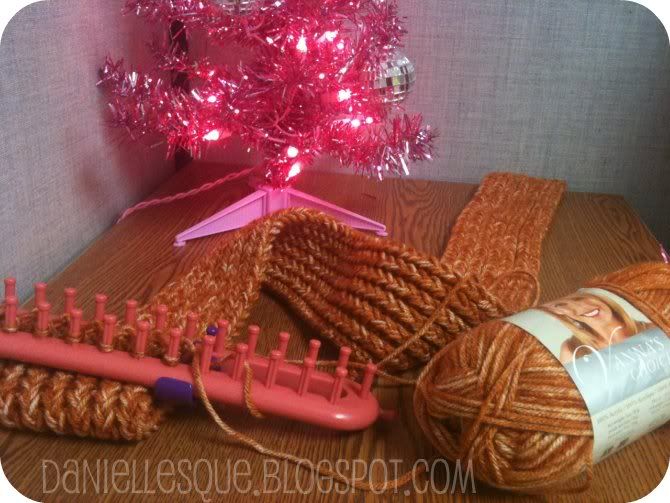 The bottom line is I felt guilty but God wasn't angry with me for being lazy and busy. Instead, he used all things for the good of those who love him (Romans 8:28). Somehow, someway, God takes our sin, our errors, our problems, and he uses them to help us and those around us. He's already numbered our steps; he knew when Cathleen would need my prayers the most. It's experiences like these that really strengthen me because I see the nature of the God I love and serve
.
Now it's your turn to show how you're knitting God's love into your life!
Here are the basic rules:
Blog about something you did to help someone,

big

or

small

! Feel free to link up to a previous blog post (it does

not

have to be knitting related at all).
Link up your blog

post

,

not

your blog.
Link

back

to this blog with a link or the button below.

Visit

each others posts and leave comments!

Build each other up!!
You don't
have
to follow this blog, but I would
love
it if you would!
Also, while it's easy to use this to promote yourself and your blog, please try to stay focused on the person you're helping. That's really what it's all about! Thanks so much for participating!!