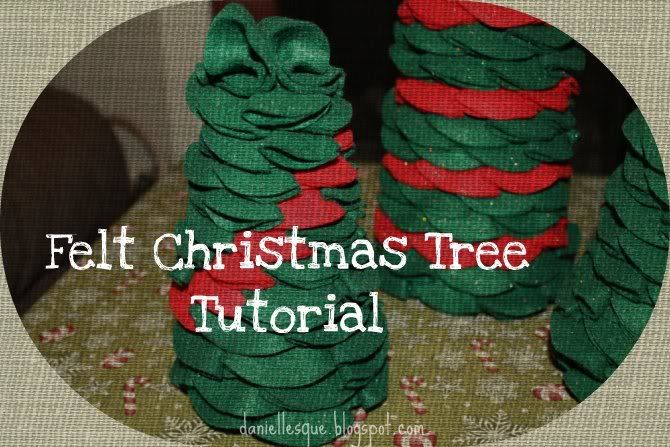 It's day 3 of the Creating Christmas link up with
The Girl Creative
and today I'm making felt Christmas trees! I found this on Pinterest {
here
} and once I started making them on my own I couldn't stop!! I bought so much felt and have cut so many circles you wouldn't even believe it! If you're familiar with making felt ruffle wreaths, these will be even easier for you!
This is what you will need:
Your

styrofoam tree form

can be any size. The size I used for this tutorial is 3.875"Ø x 14.875" high and to be honest I do not like this size! I like the fatter sizes for this project.
Your

sharp scissors

need to be sharp enough to cut through felt
I usually buy ½ yard to 1 yard of

felt

depending on the size of the tree.
I made my

patterns

out of a cardboard box flap. They don't need to be perfect.
Any kind of dress pins will do. Some prefer the ones with pretty balls on top but I like the flat heads, size #20. Find what you like best.
Trace your pattern onto your felt.

I usually cut my felt into strips to make this easier.

Cut out your circles.

For this project I used 97 large green circles, 42 large red circles, 30 small green circles, and 16 small red circles. This will change depending on your tree size. Just cut a lot!

Save your scraps and a little excess of felt!!

These steps are great to do while watching monotonous tv.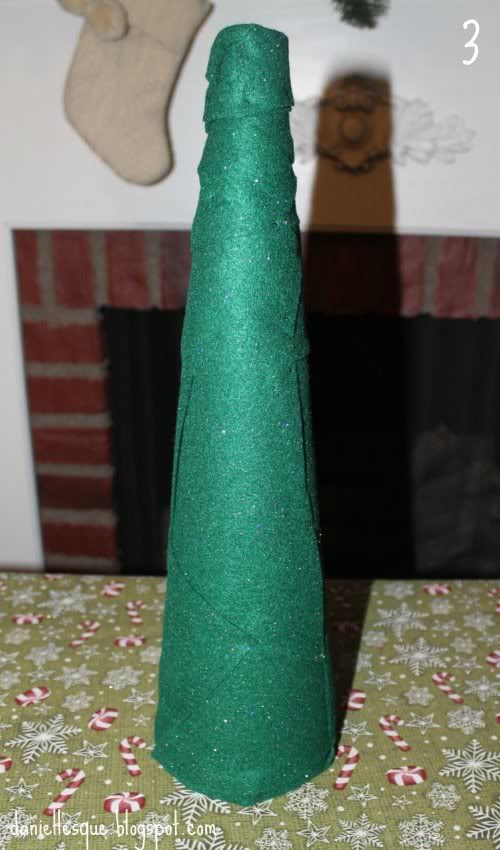 3. Using your extra felt and scrap pieces,
cover your tree form completely with felt
. This step is really optional. but I find that it looks nicer, especially if you're giving it as a gift. If someone picks up your finished product and fusses with it, they won't see any styrofoam between felt "branches".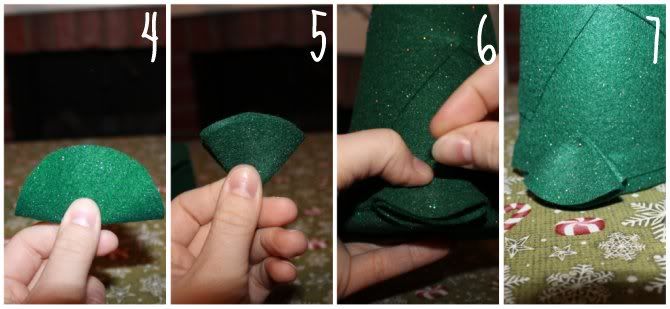 4.
Fold a felt circle in half
.
5.
Fold it in half again
.
6.
Pin the felt "branch" to your tree form
so that the rounded edge faces the bottom.
7. Make sure your tree can still stand upright but that your "branch" is covering it completely.
8.
Continue to fold and pin circles
around the entire base of your tree.
9.
Pin a second row of folded circles
. Make sure to cover the pin heads completely.
10. Continue on, feel free to
add different colors
.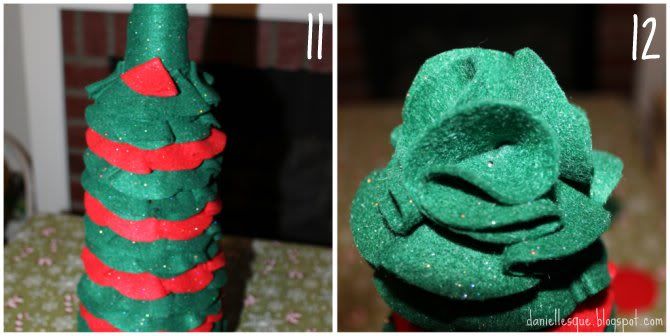 11. When you near the top,
switch to the smaller size
. This will allow your tree to narrow as it gets taller. Continue on with the new size until you reach the top.
12. When you get to the tip of the tree,
pin inside of your circle
over 3 layers instead of 4 so that the top flap covers your pin head depending on how you fluff and position the tree.
Like I mentioned, I'm not a huge fan of this tree size. I like the fatter ones for this project better. But the fun part is that you can experiment with all sorts of sizes, thicknesses, felt colors and patterns! Here are some of my favorite creations: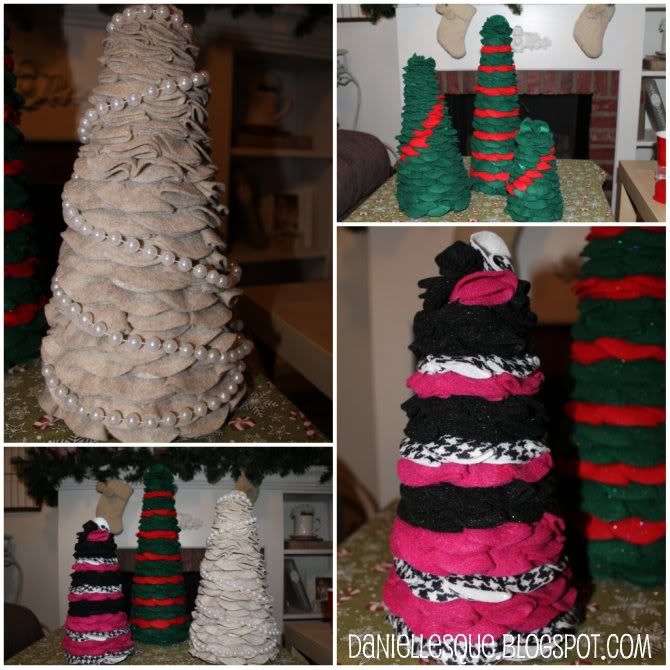 Wouldn't these make cute gifts? I'm going to try to add personalized ornaments and give them to family members! Happy Christmas crafting!
Linking up with these amazing blogs! Go visit them!