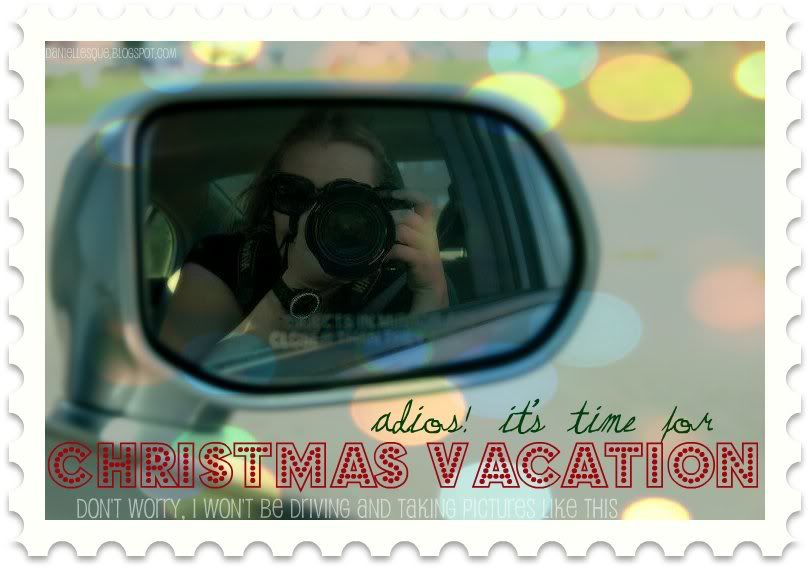 Today is my first day of vacation! I've taken the week before Christmas off so that I can fully enjoy all of the fun things this season has to offer and not have to worry about work. I'm about to hit the road and drive to San Jose to visit my best friend Jenna, her husband and their fur baby! I'm so excited, especially because we're going to have a Pinterest craft marathon day! ;)
On Sunday I'll start heading south toward home but I'll make an overnight pit stop in Fresno to visit my brother, sister-in-law, niece & nephew. I imagine between Jenna and Tara I'm going to be doing a ton of holiday baking and I just can't wait!
Since I'll be doing a ton of driving & spending time with friends and family, I probably won't be online too much. Thank goodness for being able to schedule blog posts, right? If you leave a comment or have a question, I might not get back to you right away, but I will sure try! If you send me an email I can probably respond through my iPhone.
Hope you are all making the most of this last week before Christmas!