As I have thoroughly bragged about already, I took the week before Christmas off of work to enjoy the holiday season. To me, that means being surrounded by friends and family to partake in the festivities only this season can offer. With an entire week at my disposal, I considered the people I love most who live further than I'd like: my best friend Jenna & my family in Fresno.
San Jose
On Saturday 12/17 I woke up at 3:30am (hours after getting more than my fill of vodka at the office Christmas party. Seriously, I have the tweets to prove it!) and made my way 5½ hours north to San Jose to Jenna & her husband Garrett's house. The drive was surprisingly not too bad and this southern California girl was mesmerized by ice & 20-30 degree weather! Ha!
Jenna and I decided to have a
Pinterest
inspired baking day! We experimented with a variety of things inspired by Pinterest and created by ourselves. Here are a bunch of pictures of our baking adventures: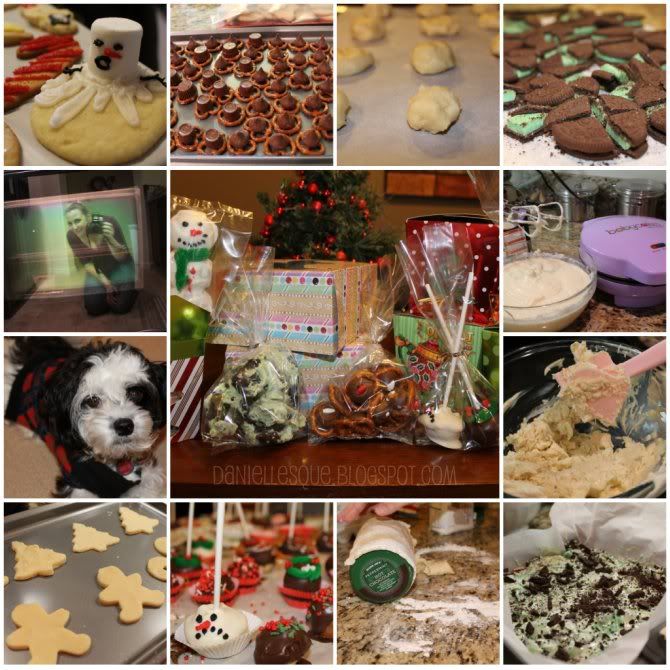 We baked on Saturday and decorated on Sunday, it was the perfect spread of baking fun!

Jenna's husband Garrett even joined in on our fun and so did her fur baby, Daphne: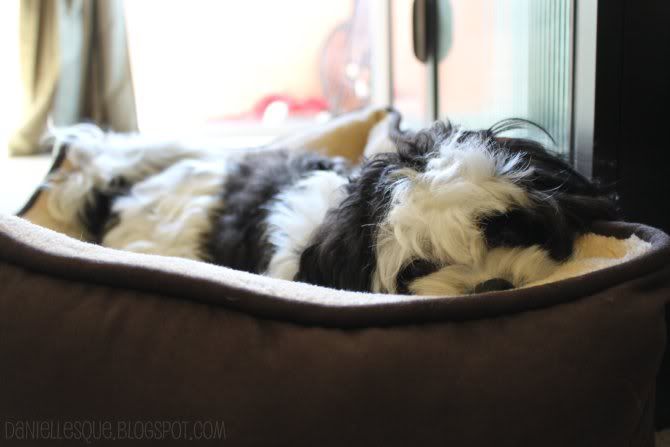 Jenna and I have been best friends since 7th grade and have always lived fairly close to each other until last summer when she moved up north. It's been really hard but thankfully she's still technically a drive away and we make an effort to see each other as much as we can! :) I was really sad to leave, but I am super excited for Jenna to come visit at the end of next month!!
Fresno
Sunday night 12/18, I drove from San Jose to Fresno. While it's not exactly on the way home, it's only 2½ hours from San Jose (versus 4 hours from my house) so it made sense to go visit my brother, sister-in-law, niece Berkeley and nephew Broxton while I could! Tara (my SIL) didn't tell the kids that I was coming, only that there was a "surprise visitor" coming. Even though Berkeley guessed it was Auntie D, she still shrieked with excitement when she found me at their door. This was also the first visit that shy little Broxton came running to greet me at the door with big hugs and kisses- this auntie's heart was melted instantly! There is no greater feeling to me than that, at least not yet!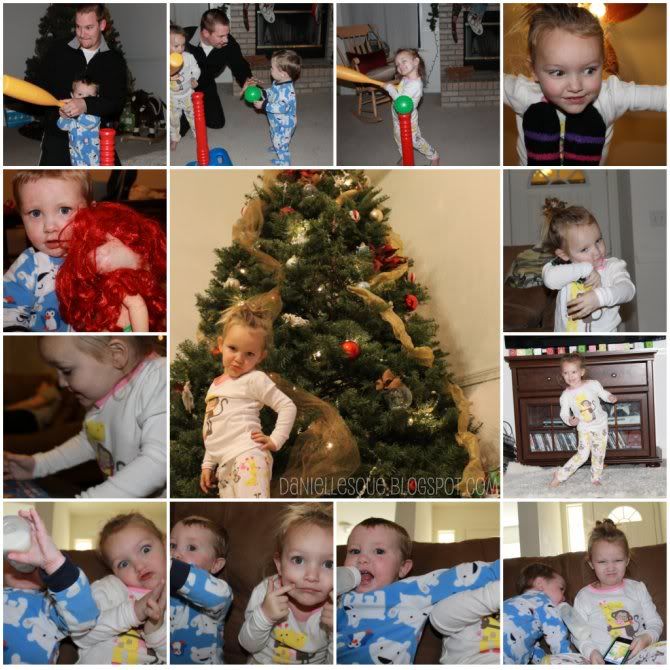 We took a ton of pictures, as seen in my
ETC
post last week. I tried posing the kids by the fireplace, but Berkeley just had too many sillies in her! (By the way, poor baby Broxton has eczema if you're wondering why his little cheeks are so red. Poor little guy!).

They checked to make sure Santa wasn't coming a week early, although Berkeley explained that Mrs. Claus was making him get an oil change on his sleigh so he wouldn't make it that night. Too cute! ;)

I got Berkeley a United States puzzle because she knows a darn good amount of her state capitals for being 3 years old! She must have put it together & destroyed it half a dozen times!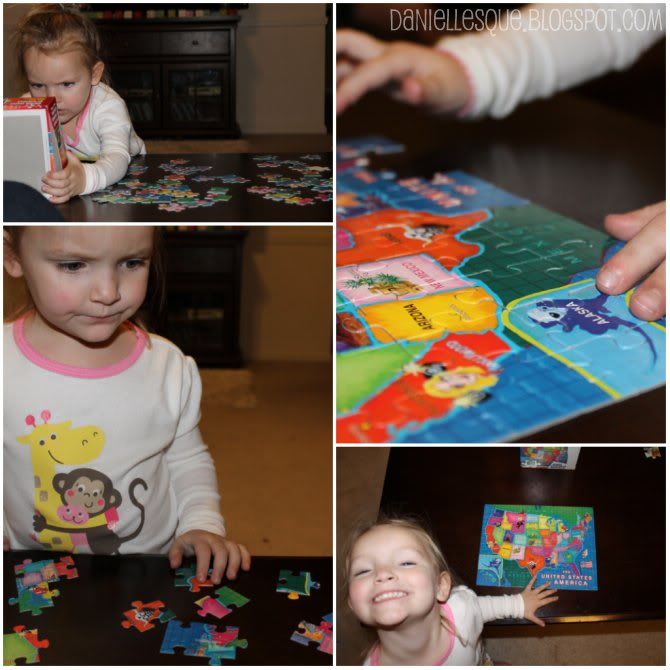 I left Fresno on Wednesday morning and it was bittersweet. I was excited to get home to celebrate Christmas with Tyler and the rest of my loved ones, but it was as hard to leave the B's as it was to leave Jenna!
I'm so blessed that 99% of the people I love are within a few hours drive and blessed that I have a car reliable enough to make those drives! I'm blessed that I was able to take a week of vacation to enjoy time with everyone near and far and I'm blessed that I have people in my life that matter to me that much!