Welcome to Day 6 of the Creating Christmas Link Up Challenge! I'll be honest with you: I didn't think I'd make it this far! I didn't apply to co-host the link up because you had to post a Christmas creation each day and I was afraid I wouldn't have the time, energy or creative will power to do that, but I'm doing pretty good for a newbie if I do say so myself!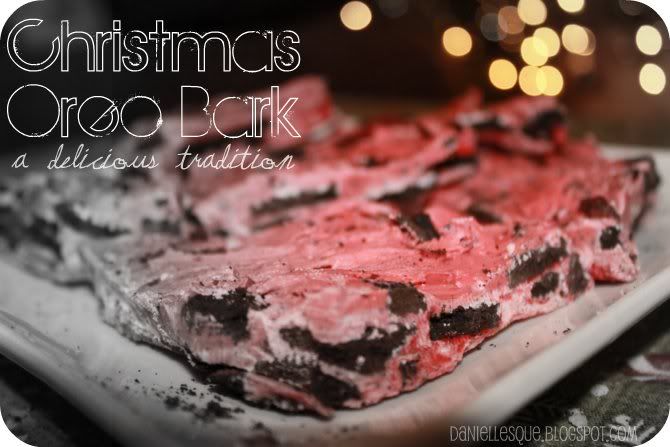 Today we're going to make Oreo Bark for Christmas! This makes a delicious gift or treat to set out for a party! You can make so many combinations for different kinds of bark, but Oreos are one of my favorite dessert ingredients for anything! Placing an Oreo at the bottom of my cupcakes has become my baking signature amongst my family to give you an idea!
What You Need . . .
To make Oreo bark you only need 4 things, 2 you probably already have!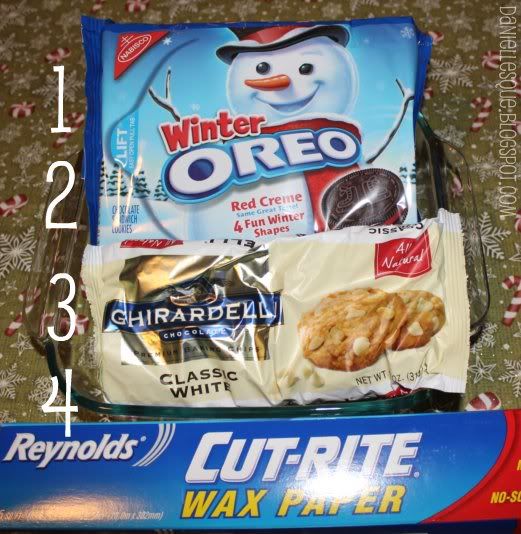 Oreos (or comparable chocolate & cream cookies). I bought Winter Oreos which taste like classic Oreos, but have red cream. You can also get these in peppermint flavor! You need about 15 or so Oreos.
8" x 8" baking pan or dish
Approx 10 ounces of white chocolate chips. I highly recommend these Ghiraedelli white chocolate chips. I mean,

how could you go wrong with them

? I bought them at Michael's which was super convenient (you would think the grocery store would be more convenient, right? Nope. I'm at Michael's and JoAnn's

way

more!).If you don't like white chocolate you can use any kind you like!
Wax paper or parchment paper
What You Do:
1. Line your dish
with your wax or parchment paper and allow at least 1" to hang over each side. I actually taped mine down to the outer sides which I initially thought was ghetto; but once I got to step 5 it was so helpful in making sure the paper didn't slide around.
2. Chop about 12-15 cookies
. I cut my cookies into quarters.
3. Melt your chocolate
. Use a double boiler or the microwave
(don't be ashamed, I used the microwave!)
.
4. Mix
your chopped cookies into your chocolate. I was a little bummed that mine turned completely red. I was hoping for a red & white swirl. I suppose I could have added some more melted white chocolate once the cookies were well mixed but I didn't have any more. Next time!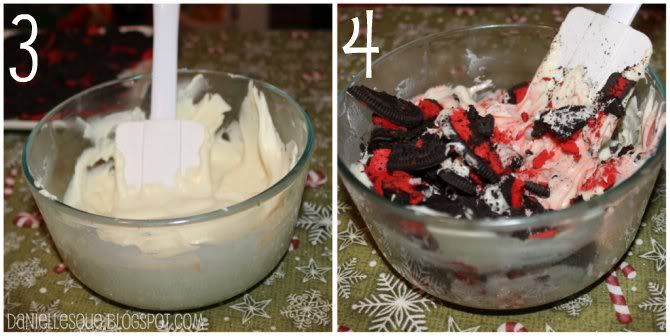 5. Spread your mixture into your dish
. Smooth out the top with a spatula. Sprinkle crushed Oreos on top if you'd like. Stick this puppy in the refrigerator to chill for about 30 minutes or so, until the chocolate is hardened.
6. IMPORTANT STEP
: Take a few of the extra Oreos in the package and pour yourself some milk. Enjoy these while the bark sets in the 'fridge.
7. After the chocolate is solid, pull your dish out of the refrigerator.
Lift the wax paper
to pull the whole thing out of the dish.
8.
Chop up your bark.
Some people like to use a fork, I used a knife. I also like to chop the uneven edges off.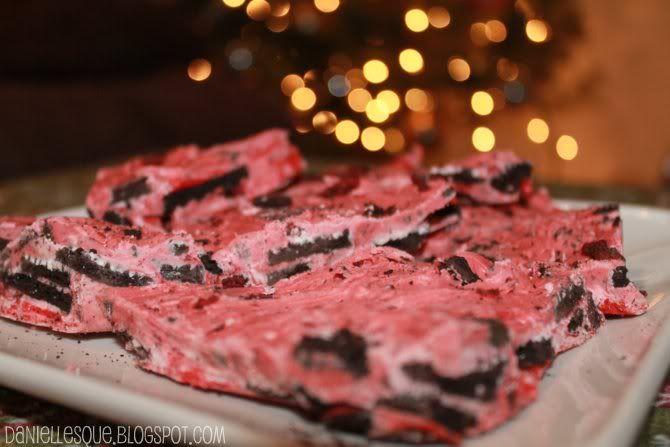 Something tells me that Santa wouldn't mind getting some of this instead of cookies and milk...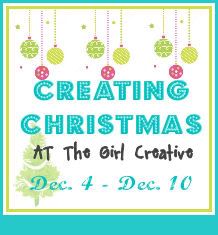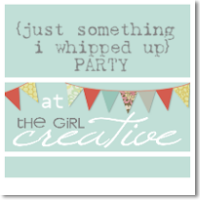 Everything Under the Moon


(button won't work for me :( )