You know the old saying, "A man will spend $2 on a $1 item he needs while a woman will spend $1 on a $2 item she
doesn't
need?" Well, I think whoever wrote that was talking about
m

e
!

Last night my friend Jesse and I went post-Halloween Clearance shopping at Target. There are very few things that I love more than finding an amazing bargain, especially holiday related! Most of my holiday decorations are bought the previous year on clearance and I get some good stuff! Cracking open my decoration boxes each holiday is so exciting because I find things I forgot that I bought the previous year!
(Seriously, I can't wait to bust out my Christmas stuff! I know I have some surprises to find!)

.

Unfortunately Jesse and I went

two

days after Halloween so a lot of stuff was picked over already (read:

ALL

of the Halloween chocolate candy! Probably a blessing in disguise, ngl!). But I did get some good things, all 50% off!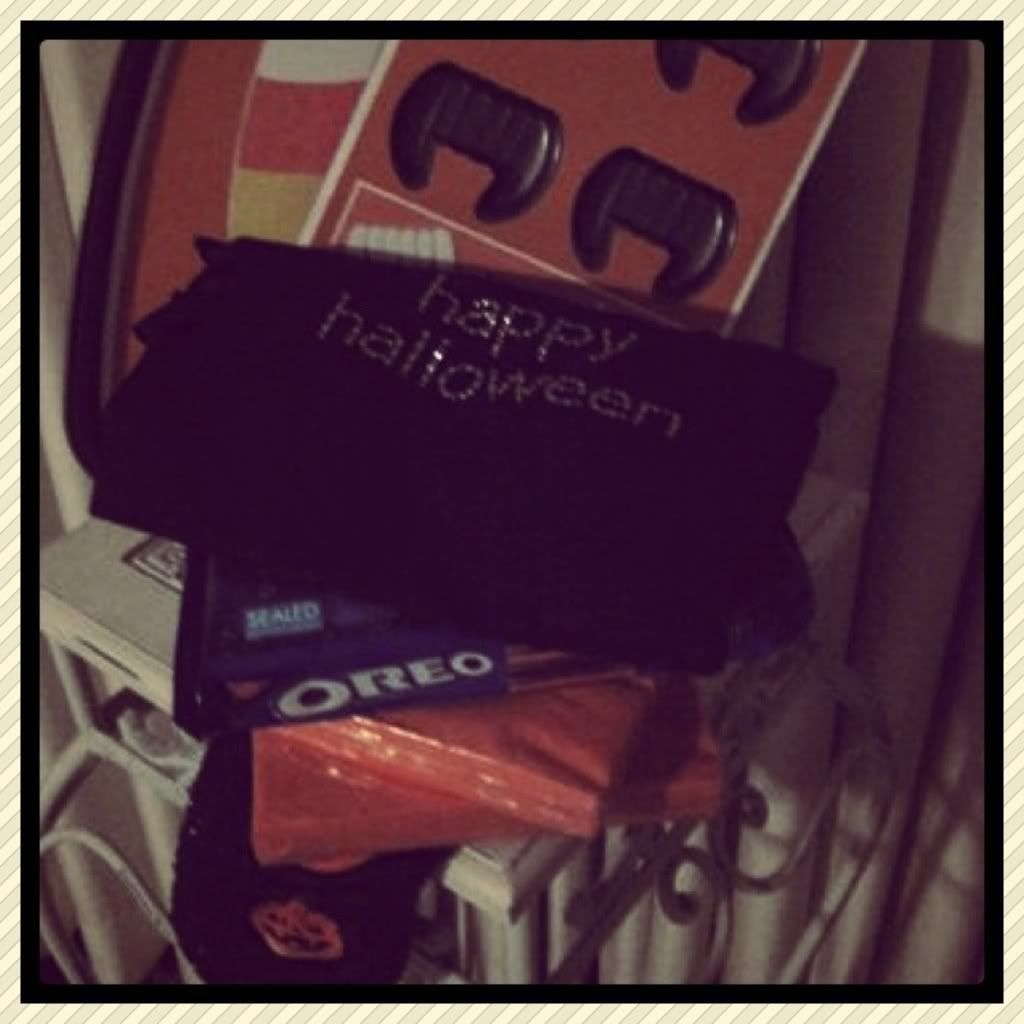 My favorite purchases were baking-related: a candy corn shaped pan & a vampire fangs cookie pan, $3.50 each (normally $6.99). I also got a glittery "Happy Halloween" t-shirt ($4, normally $8) & jack-o-lantern slipper socks ($2.50, normally $5). I love these purchases because I hate spending full price for holiday clothes/accessories that I can only wear 1 month out of the year... but I love wearing holiday crap! ;) haha! And finally, I got some orange napkins for 75¢ (normally $1.50) that I can use for a Thanksgiving party I'm tentatively planning; and Halloween Oreos for $1.50 (normally $2.99) because Oreos taste good in

every

color! ;)

On my clearance kick, I also found Laura Ashley by Scotties facial tissue for 74¢ and this cutey off-white braid headband for .98¢! The tissue box matches my house so well and I wore the headband today - all good reasons to buy (HA).




Did I mention I also saved 5% with my Target Visa card?! Yes, that card is my heaven & hell. I just looked at my credit card statement and feel guilty about these purchases! HA!

<3 Danielle