Last Sunday my Thankful for Friends party was very successful! What started as a small game night with my friends turned into me laying out a spread for a much larger party! I made all sorts of goodies and I know I already
mentioned
some earlier this week. . .
I made about a million cake balls, mostly pumpkin but some cookies & cream. I also made pumpkin muffins & Oreo cupcakes along with chocolate peanut butter cup cupcakes. Delicious!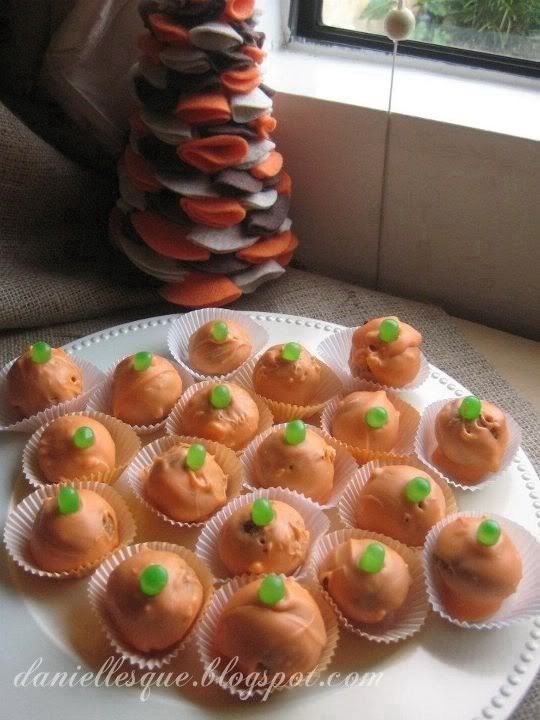 I also made party favors: everyone got a deck of cards that were Harry Potter theme. It was a game night + a lot of the friends invited are my Harry Potter loving buddies, so it was perfect! I snagged them at the 99cent store! I wrapped them in burlap, ribbon, and scraps of fall fabric.
I was going to get rid of this table months ago, but it really came in handy!
Baking and setting up was half the fun, but the real fun started when my friends came! My house is a small studio, so it was a small group invited. Remember the friends I
mentioned
who I didn't feel invested in our friendships as much as I wished? Yeah, none of them showed but I'm over it.
Our group! Girls in the back: Jennifer, Tara, me // Boys in the front: Tyler, Chris & Jesse
P.S. I get to cross this off of my
12 by 2012
list! YAY! :)