Today I am linking up with Share Your Joy by Christy over at
High Heels 2 Flip Flops
and sharing my joy of knitting with a purpose.
As you may know, I have a very informal and small knitting ministry called
Knit Together By Love
that I started a few years ago. You can read all of the details
here
, but the main point is that I try to spread God's love by knitting something special and specific for someone in need of love, encouragement or affirmation.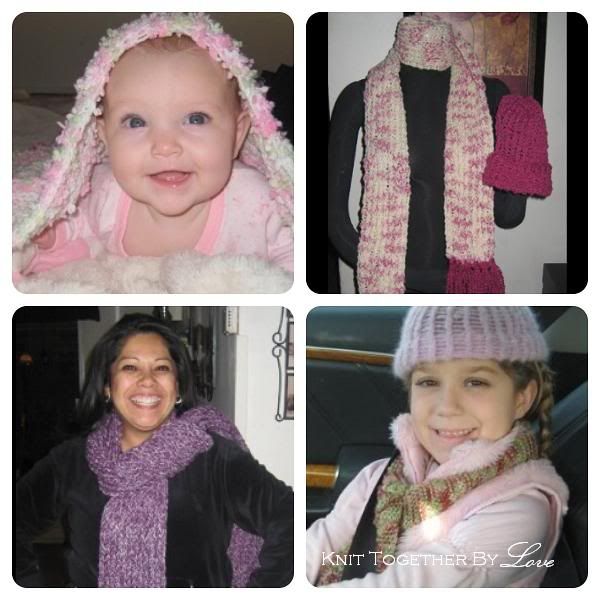 When I first started knitting with such a distinct purpose I thought for sure I would be bogged down with requests or led to so many people to knit for that I would be overwhelmed but happy. As with most things of God, it didn't happen at all like I imagined. In fact, I kind of stopped knitting for awhile because nobody seemed to need me. But recently I felt the urge to revive my mission and I feel like God has taught me a few things during this stage of revival and reflection:
1)
I don't need to actually knit for people to affect them and spread God's love through my ministry
. I have found that just telling people about it makes them think about the little ways they can use their own talents to help people one by one. One of my cousins, for example, was so touched by just the idea of my ministry that she taught herself how to crochet and now makes gorgeous pieces in the name of God
(Seriously, her work blows my stupid loom knitting out of the water!!)
. Doing good doesn't just affect the people you're doing it for, it affects everyone around them and around you.
2)
Don't wait for people to come to me, seek other people through God's direction.
My most recent project is for someone I don't even know and yet it has been the most powerful project I have ever worked on!! If I had waited for someone to ask me to knit a scarf for this person, it might never have happened!
3) Use my time to focus on the present person in need of prayer, not what to work on next
. When I knit for people, I don't just knit and pass the gift on; I pray as I knit and I find that some of the most powerful prayer time I have is while I knit. If the recipient is battling cancer, I pray that they be healed. If the recipient is a mother, I pray for each one of her children and her husband, that they all be strengthened in God's name. I pray specifically for the need and more. I think God made sure not to give me too much work so that I can say the prayers I need to say and enjoy the process as I do it.
As I mentioned, I just finished an amazing project. I'm a little nervous because I don't know the person I made it for, but I trust that God led me in the right direction.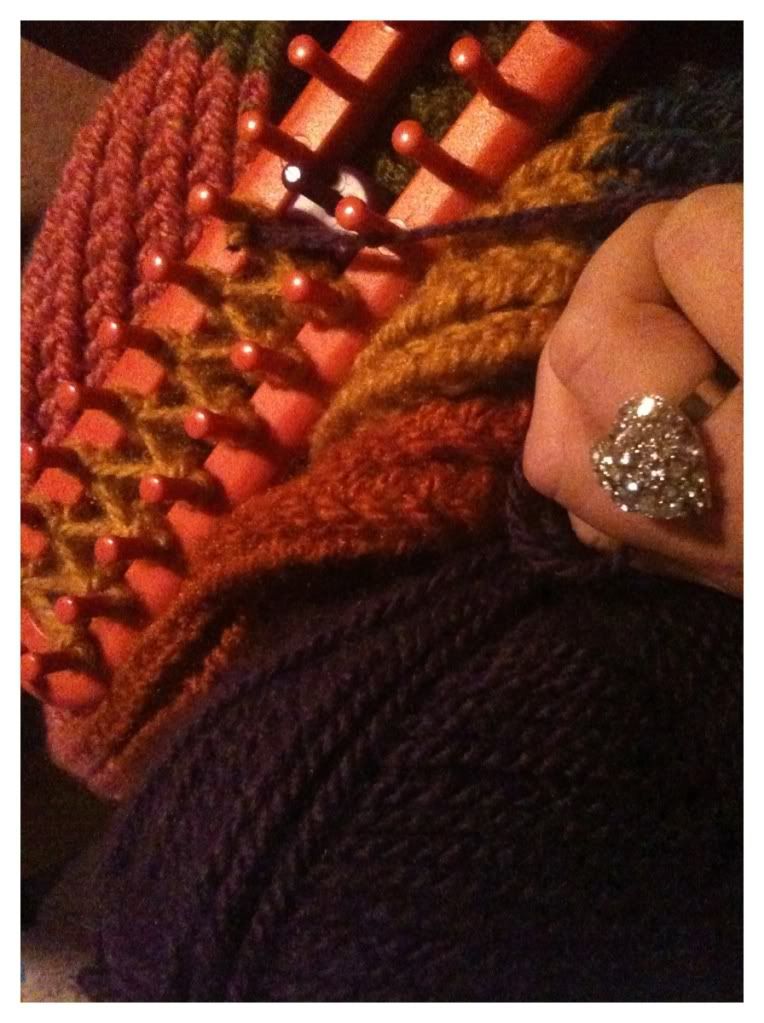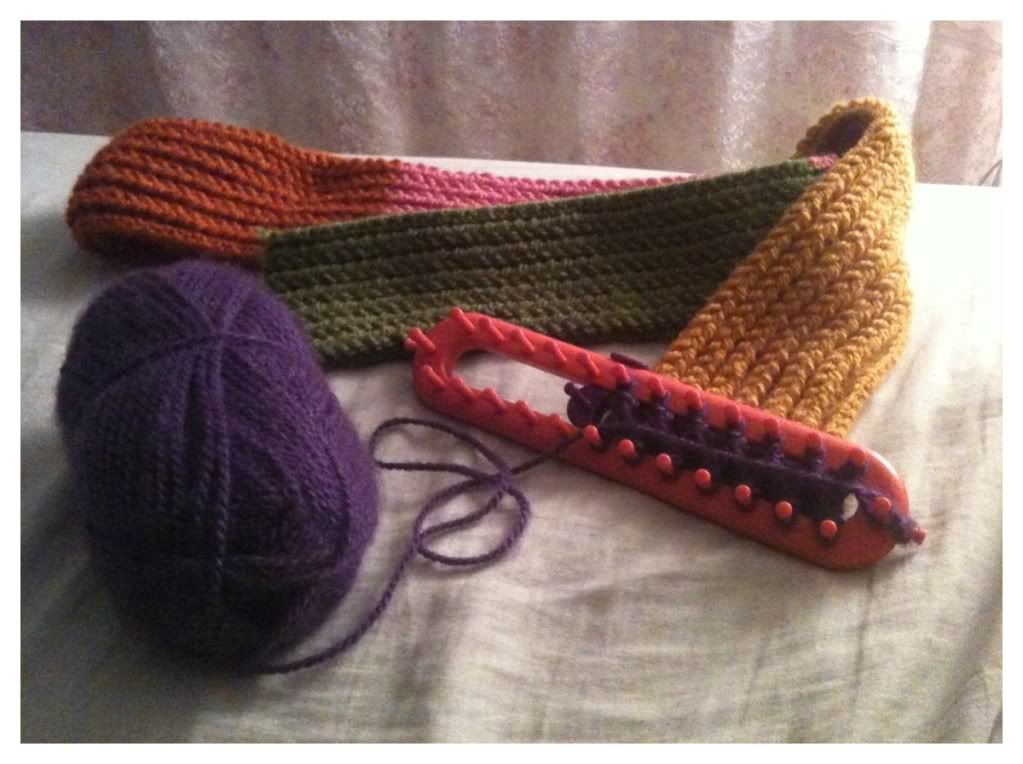 Yes, I use a loom to knit aka "the cheater way" - but it gets the job done a lot faster without having to think about much! ;)
I feel like I have found my joy again, knitting with a purpose to show God's love. And there's no feeling like finishing a scarf that took a week to knit! :)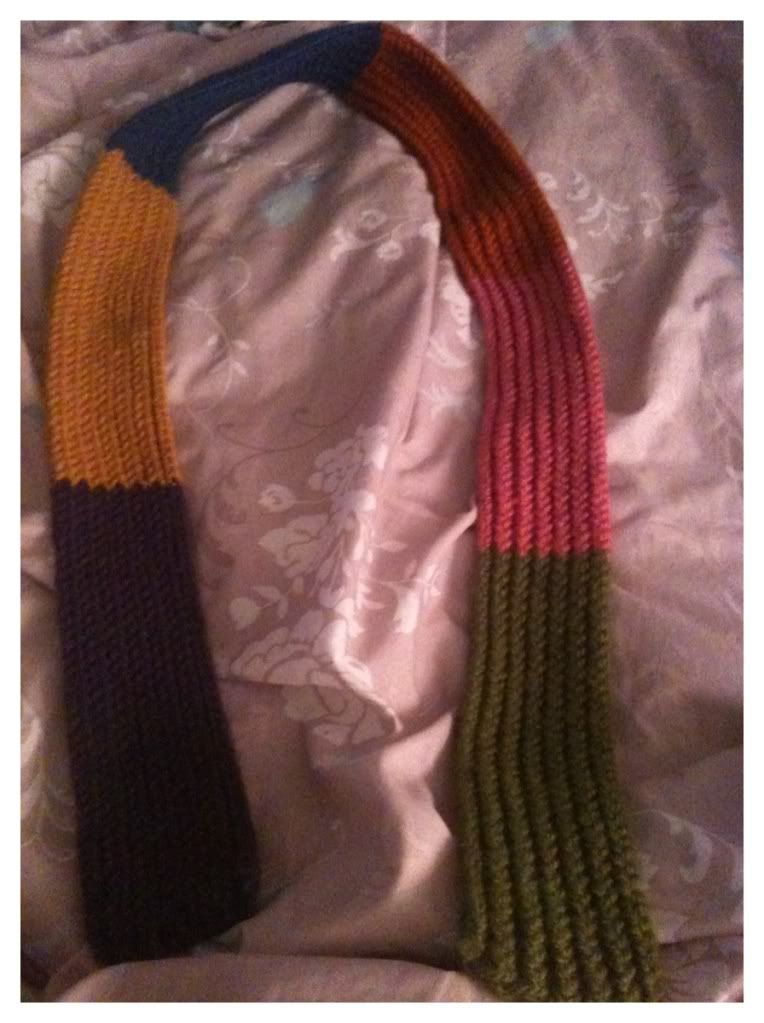 (Although, I'll probably add some tassels! :))
Share your joy!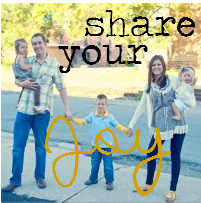 P.S. I think this has inspired me to do a loom knitting tutorial next week

soon

to give everyone a chance to learn how to loom knit, yeah?? :) It's sooo easy and fun!