I know I'm a little late, but today I'm linking up with a A Merry Indie Christmas and I'm so excited! I think link ups are such a fun way to meet new people and find incredible blogs! If you're new, be sure to leave a comment so I know you came & can come visit you, too!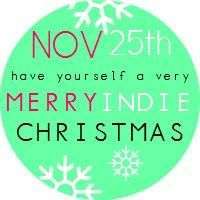 On my mom's side of our family, Thanksgiving is our big holiday. My brother and his family make the trip from Fresno to Orange County (about 250 miles) to celebrate the weekend with us, and on Thanksgiving day we meet up with a bunch of our extended family at my aunt & uncle's house out near Lake Elsinore. Now that my brother & SIL have 2 kids with 1 more on the way, it brings a whole new surge of energy to the holidays! In addition to it being a full family holiday, my boyfriend Tyler was able to spend Thanksgiving with us as well since his family went out of town for the weekend. It was a very special day!
Me & Tyler / My niece Berkeley & Tyler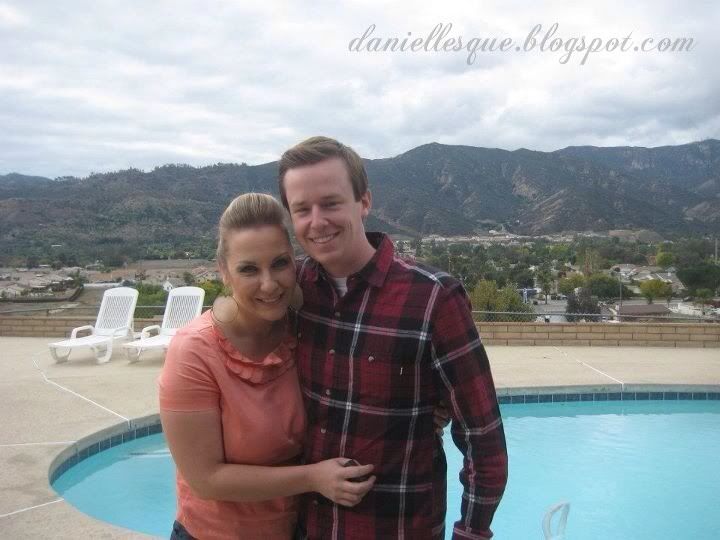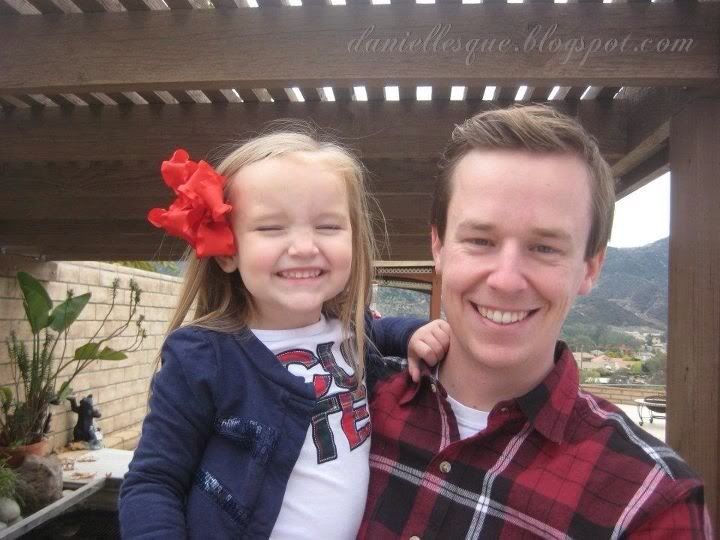 Aside from eating a ton of delicious food, we played a lot of games including magnetic darts, basketball, and different silly games with the little kids.
How Berkeley wins darts..! / Playing with all the little girls / Chair spinning lol / watching the big kids play basketball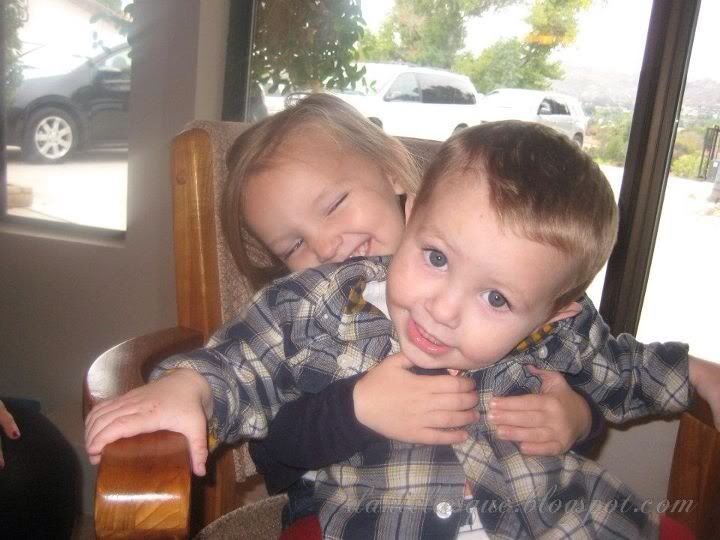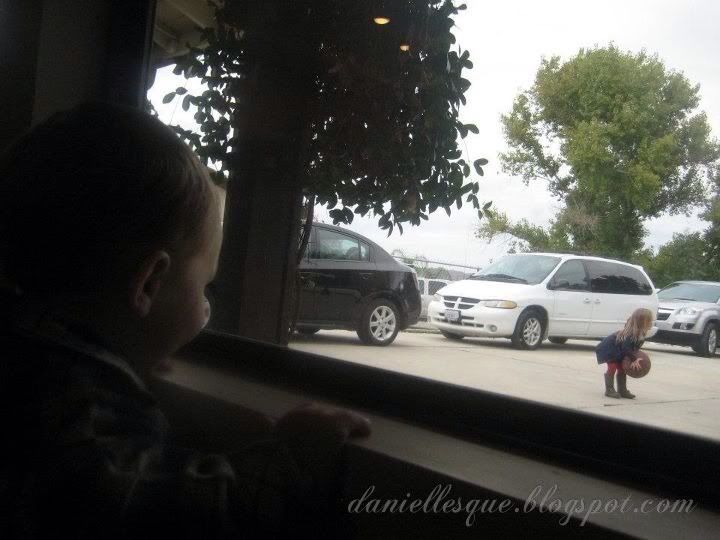 Look at how Broxton watches his big sister play basketball! SO CUTE! :)
My aunt and uncle used to have a lot of animals, but now it's just some dogs, tortoises, and a koi pond. Here is Broxton, Berkeley and my brother Ryan feeding the fishies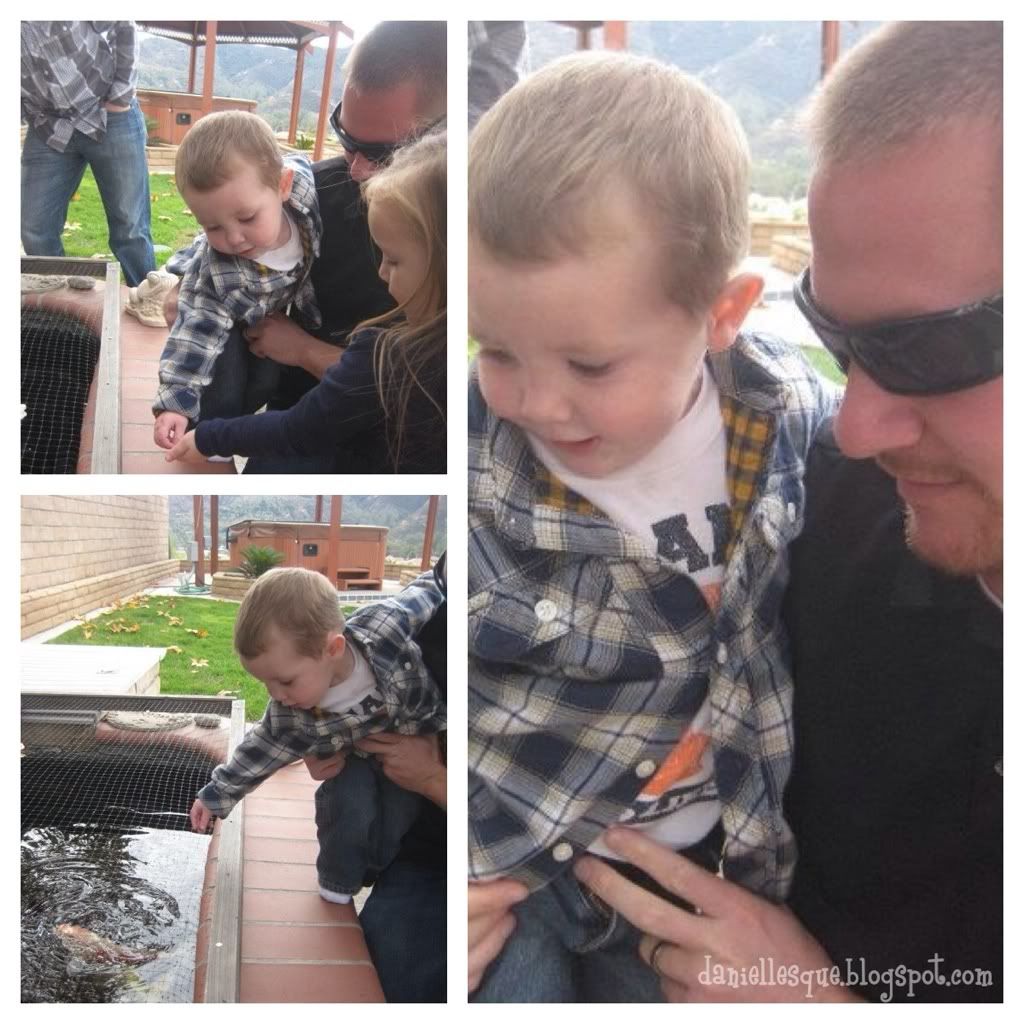 It's always so special to have my niece and nephew visit because they grow SO fast and it's exciting to see how much they've grown since we last saw them. Thanksgiving is an especially nice time for them to bond with members of the family that they don't see very often.
Berkeley & Great Grandma / Berkeley & Cousin Jennifer
And the bonding that Broxton did with Great Grandpa was so adorable! My grandpa (their great grandpa) has always loved to make a scary monster face to tease us kids. Every single grandkid and great-grandkid has been so afraid of it (all in good fun, of course)-- until this year! Broxton had no fear at all! In fact, once Great Grandpa made the monster face, Broxton retaliated with his own!
Here is comes charging toward Great Grandpa!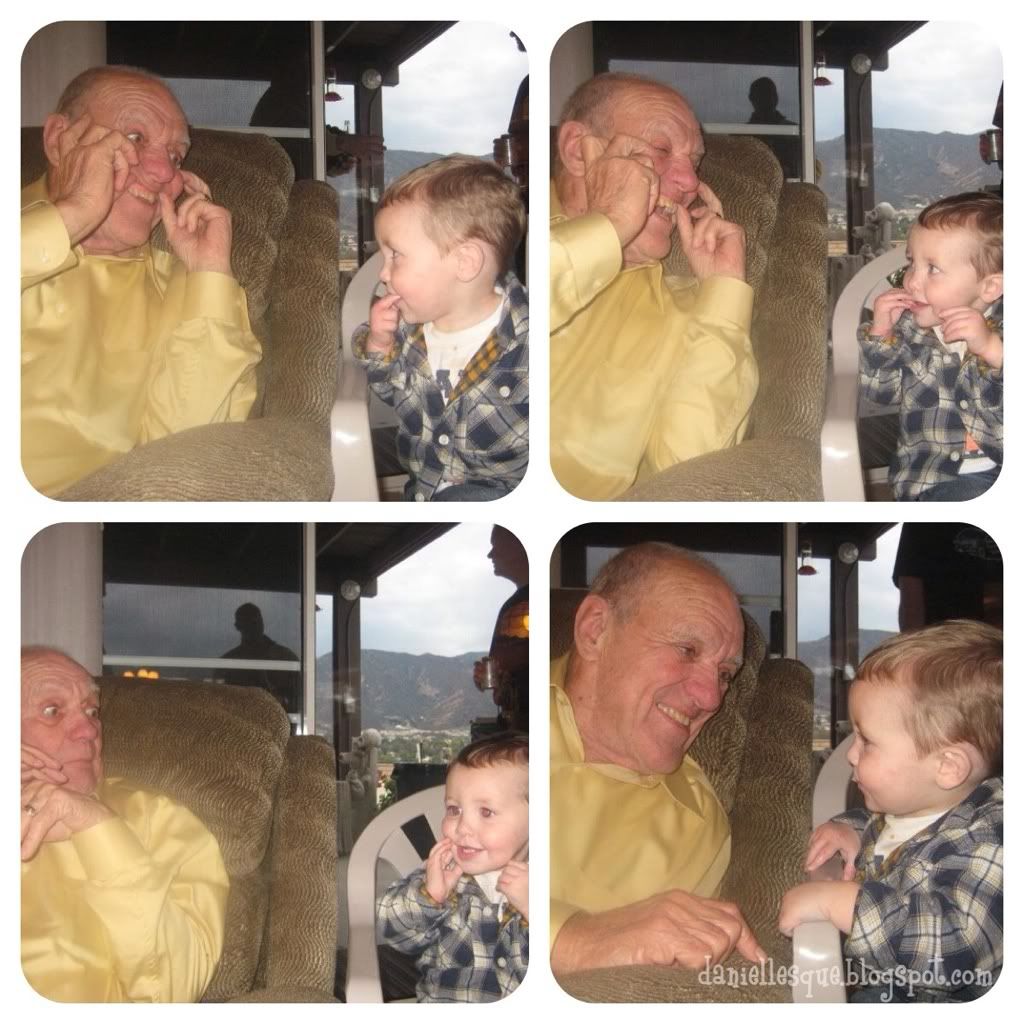 We had so much great quality family time this Thanksgiving! It is the mark of the beginning of my favorite time of year and I love it so much! I already miss my niece and nephew and think I may need to make a trip to Fresno to visit them before Christmas! I hope everyone had just as great of a holiday weekend as I did!

Tomorrow I'll be sharing my Black Friday shopping experience! And yes, I started at midnight! ;)