I'm feeling a little overwhelmed today. I had a fun & successful Thankful for Friends party at my house yesterday and, even though it was really small and low key, I spent so much time on it that I neglected the internet almost completely over the weekend. I will post about the party later this week so I can play catch up today and instead tell you about something else really cool I did this weekend!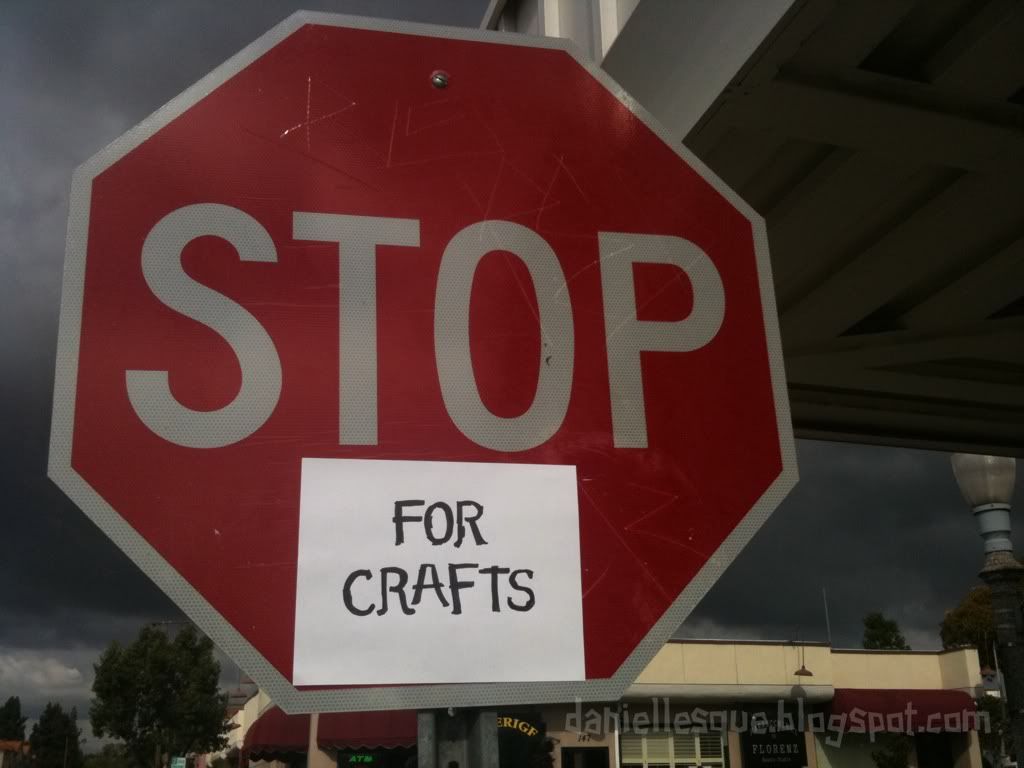 My sister, Taylor, is a super talented artist. She makes all kinds of things; most recently she's been making necklaces and cowls out of upcycled clothing. But her real talent is when she paints and
boy, can she paint!!
She is one of the most talented artists I know. She paints replicas of pictures but usually puts her own creative spin on them. Here is one she painted of me back when I had dark hair, the painting is a mosaic (you can't even tell!) & on tissue-like paper: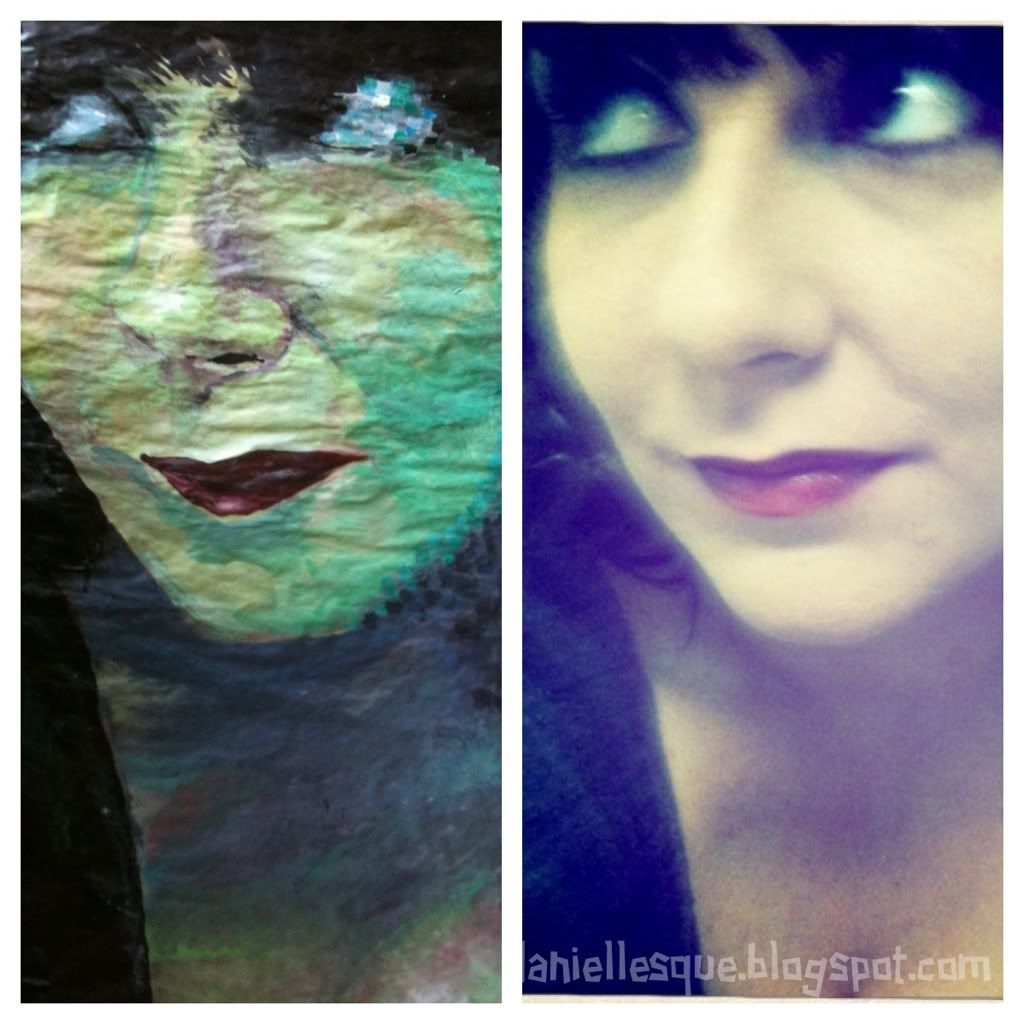 On Saturday (11/19), Taylor was invited to participate in the NoCo District Craft & Art Walk in Fullerton. It was her first real show of any kind and she did great!
She had her upcycled necklaces & cowls for sale along with prints of her paintings, candles and special orders for personalized paintings. She even let her boyfriend's sister sell flower headbands at her table.
With my "Friends & Family Discount" (lol) I bought a necklace made out of upcycled tshirts, even though it looks leathery - very cute! I am wearing it as I type this! As I model like a dork in these pictures, you can wear it in three easy ways! ;) HA!
There were a lot of other amazingly crafty vendors and I had fun supporting my sister at her very first crafty fair/show/exhibit! She had a lot of fun and made more money than she anticipated! I am very proud of her and Isaiah (her awesome boyfriend who helped her
a lot
with everything! I don't know what is in his mouth in this picture, it's not a cigarette...)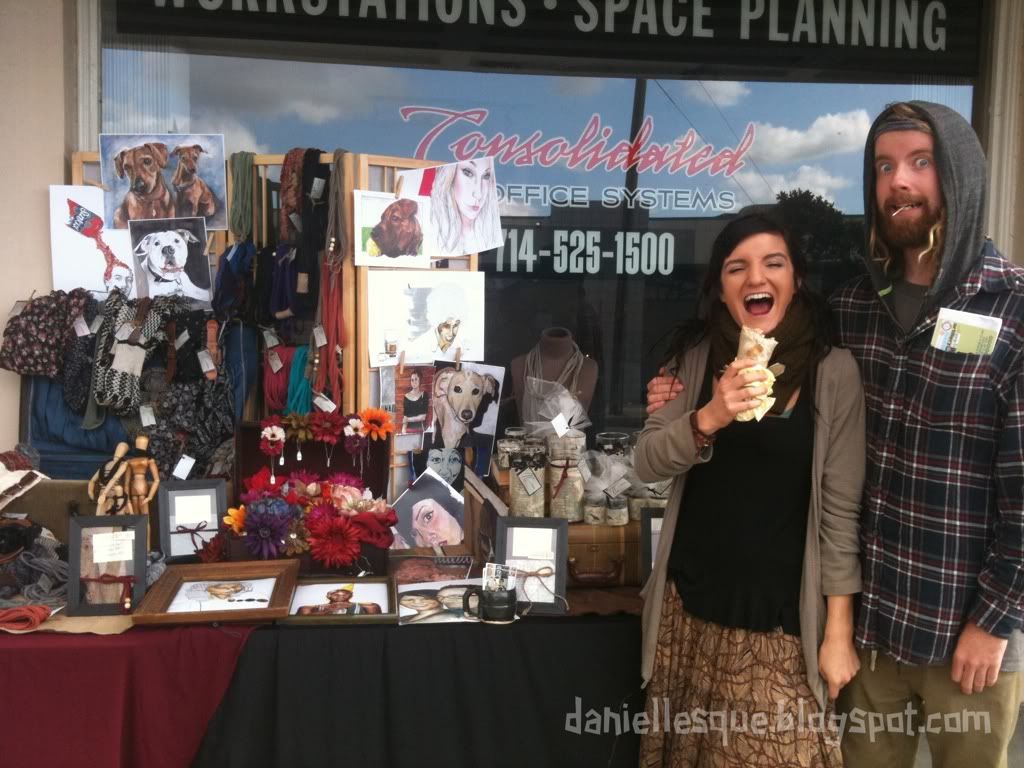 If you're interested in purchasing any of Taylor's artwork or special ordering a personalized painting replica of your favorite picture, send her an email at tctaylorcatherine (at) gmail (dot) com. She's in the process of opening up an Etsy shop, but it's still in the works. Here is the link to it for when she gets it running! ;)