Monday (11/14) was the first day that Disneyland was decked out for the holidays! Even better, my close friend Jesse was invited to participate in an event exclusively for select Disneyland Annual Passholders that allowed him entry into Disneyland after hours to experience the incredible sight of Disneyland at Christmastime. He was allowed up to 3 guests with annual passes and he invited me to come along! It was a blast!!
Me, Robert, Jesse & Chris
The Disneyland park was open for us from 8pm-midnight and there were just enough people there to make it busy but not crowded. If you've ever been to Disneyland at Christmastime you know that usually you can hardly walk around, much less really enjoy the special holiday sights, because it's so busy. Last year it was jam packed to see Sleeping Beauty's Winter Castle; they light it up during a special show that involves "snow" and everything. This year we had a perfect & comfortable view!

Before the castle was really lit up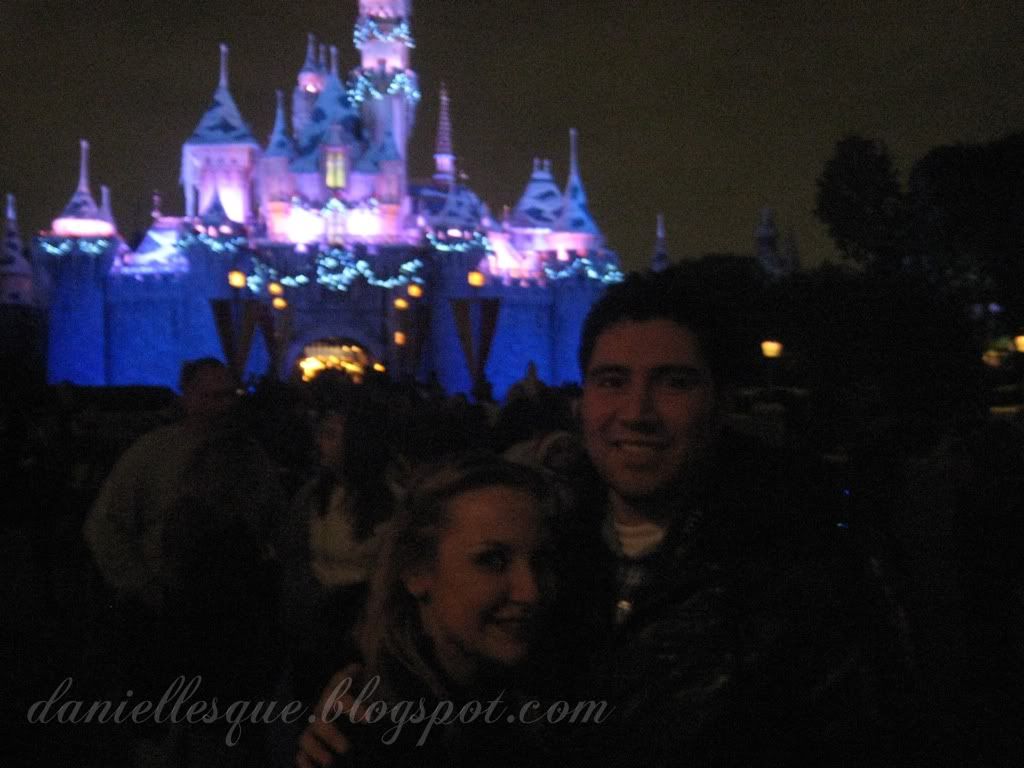 During & After it was fully lit up - BEAUTIFUL
(and you know how bad my camera is!)
!!
Me & Jesse trying to catch "snowflakes" on our tongue LOL!
We also experienced the It's A Small World Holiday. Very beautiful!!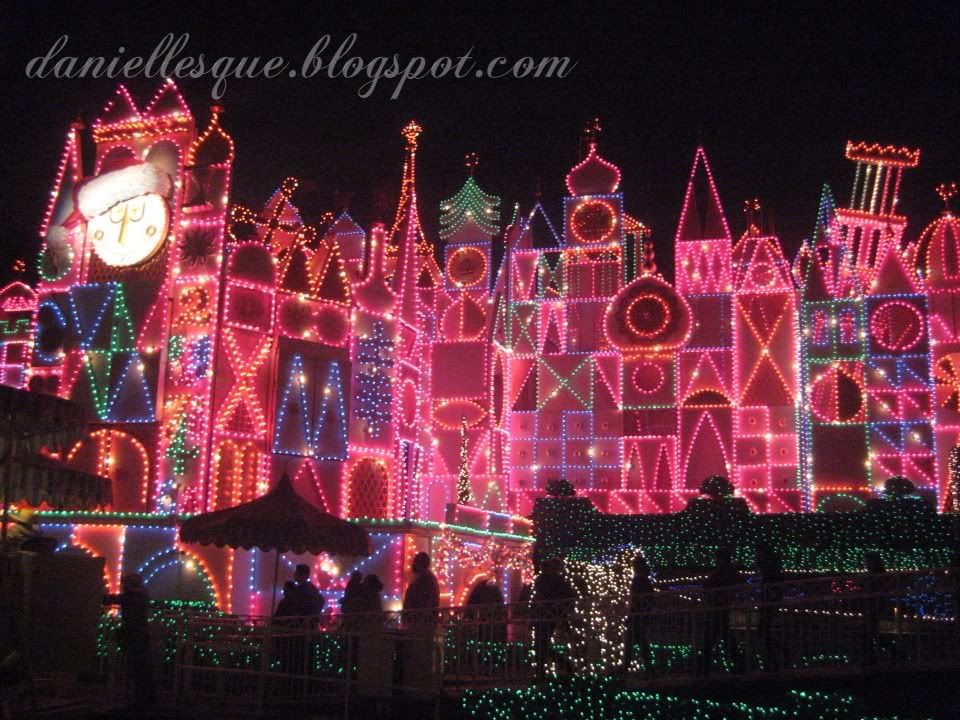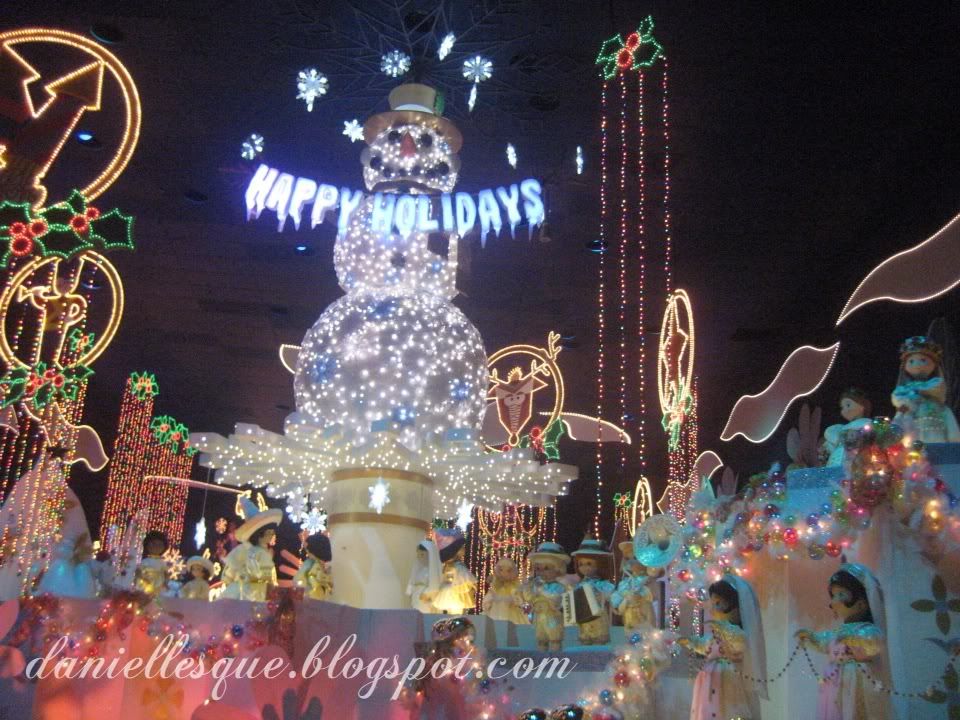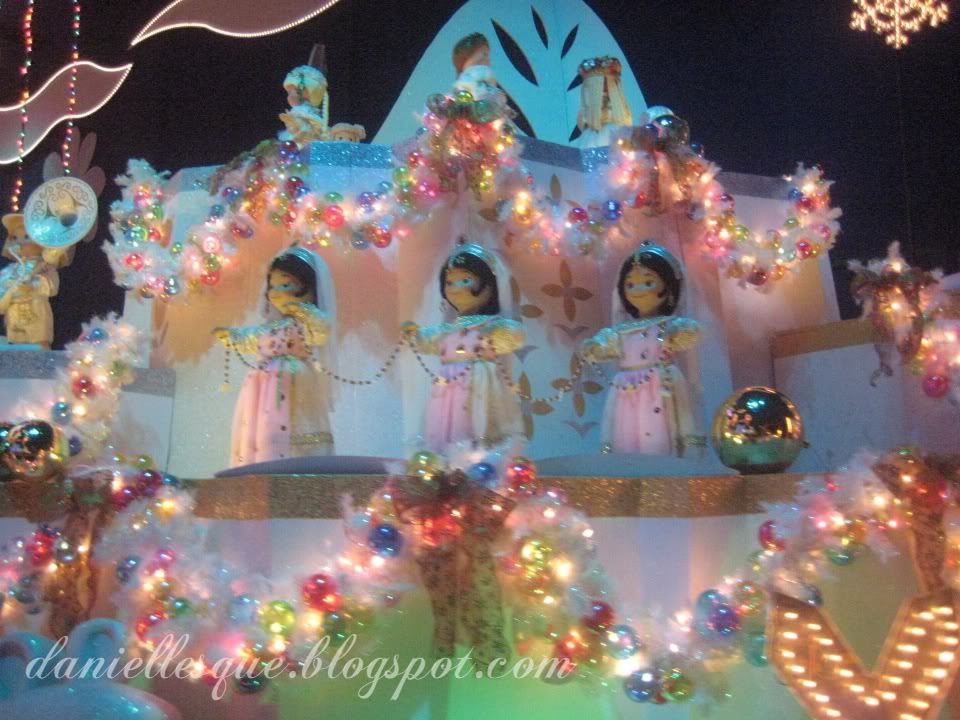 Because the crowd volume was so low, we were able to go on a lot of rides in a small window of time. I think the most we waited for anything was 20 minutes. We rode It's A Small World, Space Mountain, Haunted Mansion Holiday, Buzz Lightyear Astroblasters, Star Tours: The Adventure Continues, The Jungle Cruise, Matterhorn Bobsleds, and Big Thunder Mountain!
About to ride Big Thunder Mountain. LOL at Jesse & Chris!
Another perk of the night was that they had a lot of characters you don't normally see out and about. We spotted Scrooge McDuck, Aurora (Sleeping Beauty) with her prince & fairies, the Splash Mountain crew (I'm terrible, I don't know the characters names! Brer Fox and Brer Rabbit I think?), and Aladdin with Genie, Jasmine and ABU (I was so impressed to see Abu!). We didn't pose for pictures with the characters (those were the only attractions with
massive
lines!), but I still snapped some pictures of them!