So I woke up to
this
! What an incredible post Emily at
The Anderson Crew
wrote about the scarf I knit her! Seeing her beautiful children wrapped up in something I was knitting with them in mind a few weeks ago is surreal and brings me to tears! I am so overwhelmed by the love I have been receiving today by readers of her blog and want to say thank you to Emily & everyone visiting! If for some strange reason you don't already read Emily's blog, stop reading this and start reading it now!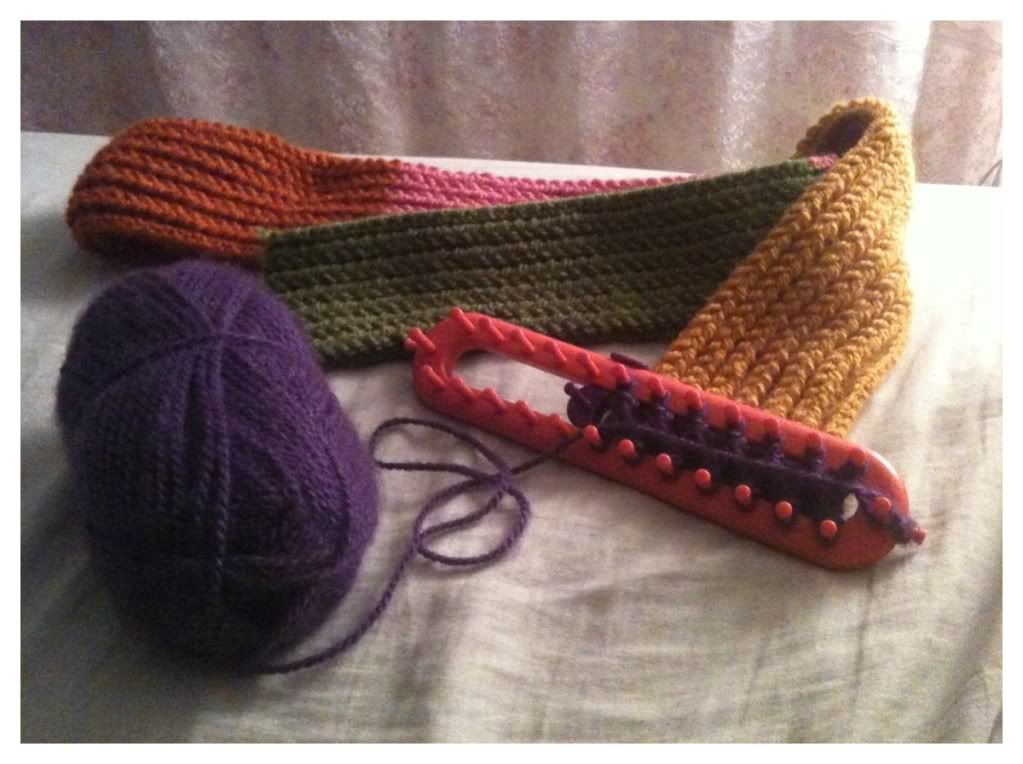 I've been knitting under God's direction for exactly 3 years and never have I felt so blessed by the experience as I have knitting for Emily. I think a lot of it had to do with not knowing her at all, being nervous that it was "weird" and yet seeing God orchestrate everything as only He can. I feel like God has shown me that the true blessing of the Christian life isn't standing high and proud for all to see; it's about working together and holding each other up when we're too worn out from life to stand on our own.
More than anything, my mission with
Knit Together By Love
is to get that through to everyone. You don't have to knit to help someone stand, God has given us all things we can do to show support. I encourage you, especially this time of year, to pay attention if God is nudging you to help someone.
I promise
you will be blessed by the experience as much as the person you're nudged toward!