I think I jinxed myself with my post last week offering 10 tips for Black Friday because not much could prepare even a somewhat seasoned BF veteran like myself for Black Friday 2011! It has been unanimously voted amongst the members of my family that this was the worst/most insane Black Friday to date! But did we still have fun? OF COURSE! :)
First of all, we agreed that Target was where we all wanted to go first. Nobody really had any big ticket items they needed to camp out for (because I am ashamed to say I bought my big ticket item on Amazon for an amazing deal! More on that later...), so we weren't in any big hurries. Tyler and I drove past the Target by my house at 6:30pm on our way home from Thanksgiving and it already had about 50 people in line. At 8:30pm we headed toward my mom's house and the Target by her house had about 200 or so people in line (maybe more, I'm bad at gauging lines!). We were all tired & unmotivated to "camp" out for a store so we left the house close to midnight.
ROUND ONE
At 11:30 pm this is what half of my mom's house was doing vs the other half! ;)
Broxton, Ryan & Berkeley asleep / Austin, Jordan, Tyler, me & Tara about to shop!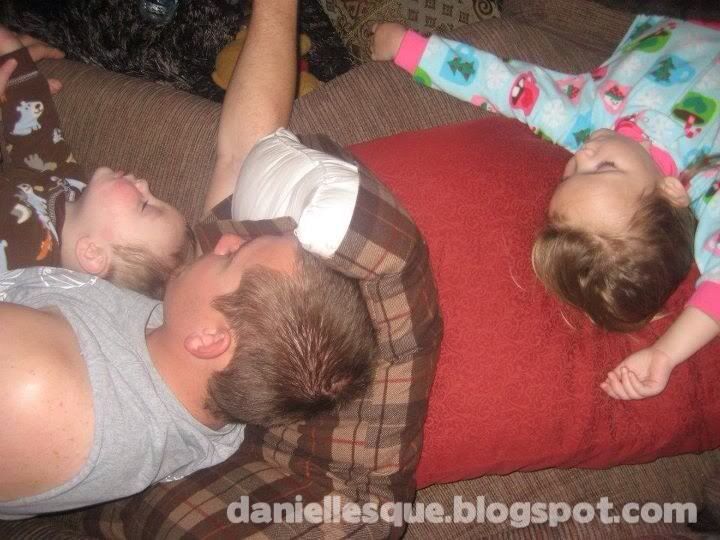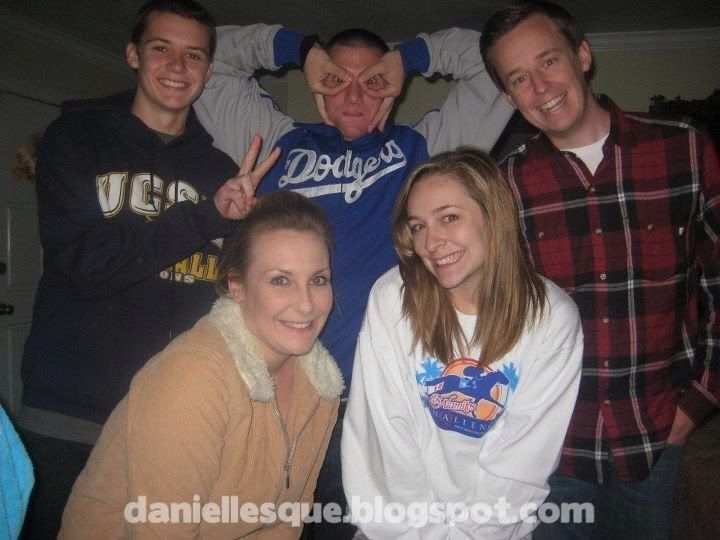 We headed to one Target but the line was around the store and down the block!! So we hit a different Target and the line was somewhat more manageable.
Me & Tara about to take on the madness! We're ready!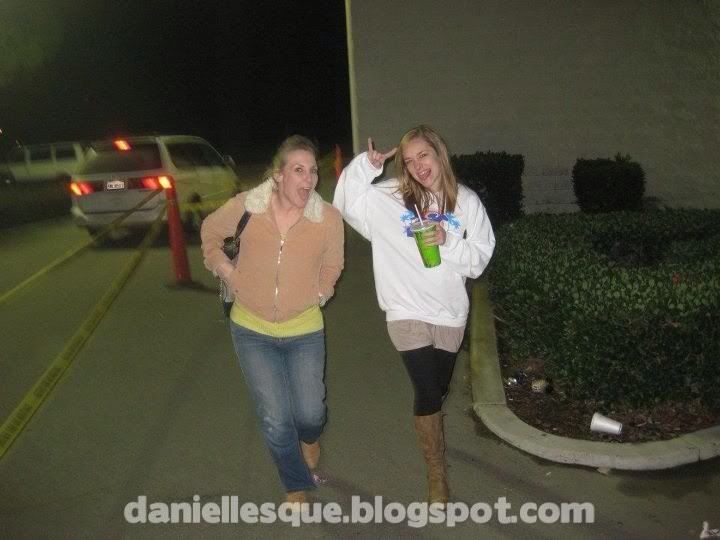 I wasn't too concerned with getting in quickly because I mostly wanted to take advantage of the DVD sales (Black Friday is how I've built my DVD collection). But once we did get in it was madness! I've been to crazy stores on Black Friday, but this was really intense and overcrowded! I found the DVDs and grabbed handfuls of deals (Modern Family s2, Pretty Little Liars s1, Bridesmaids, Mad Men s4, I seriously don't even remember what else HAHA!). I also got a Disney Christmas t-shirt for $5. I considered looking at some electronics that I was interested in, but the mass of people in that area was almost dangerous! HA! I decided it wasn't worth it! I didn't even take pictures inside the store, I was so consumed with everything. I give Target mad props for how organized they were! The line went super fast and considering the volume of people, the employees did fantastic!
After Target we decided that our needs were not big enough to keep shopping and decided to go home and sleep. We would hit up other stores in the morning because this midnight stuff was no fun. But as Tyler and I passed a mall on our way home, we got curious. The parking lot was packed and we wanted to see how crazy the mall was inside. I know, we're crazy!
It looked like Christmas Eve!
Since we were there we went to Bath & Body Works because the Slatkin & Co 3 wick candles are the best candles ever (blow Yankee out of the water! I don't even know why people still buy Yankee Candles!). They're normally $19.50 but the Black Friday sale was 2 for $20. I was actually too tired to even pick the scents I wanted, so I decided to call it a night and come back in the morning! Tyler and I talked about how opening at midnight gave stores the advantage of appealing to night owls rather than early birds. Unfortunately for people used to 6am openings, there are definitely more people willing to stay up until midnight for a sale than wake up early for one!
We got home at about 2am and I slept for a few hours before waking up and heading back out!
ROUND TWO
Round 2 is my cheater round. I wanted a DSLR camera but didn't have a huge budget. The Canon Rebel XS was in my price range at $479 on sale at all stores that carried it. Fortunately I was smart enough to monitor it on Amazon (it was like the stock market, I tell ya!). At about 7am on Black Friday I bought it for $449 with free shipping, the kit lens, a free camera backpack, and 8gb memory card! This experience made me a believer in online Black Friday. I've always been so against it because I love the traditional Black Friday shopping experience, but you can't beat that deal! I also got Harry Potter & the Deathly Hallows 1&2 on Blu-Ray for $9 each and the first 3 seasons of Mad Men for $8 each! Insane! :)
ROUND THREE
After my online round of shopping, I hit up Ulta and got some great deals on hair products ($6.99 for shampoo & conditioners normally $35.99!) and went back to Bath & Body Works for my candles (bought 4 of them and got a free lotion with a coupon). Then I went to the mall and tried to find some cute chocolate brown boots. The lines were too long to justify a purchase, but I did find my
dream pair
at Payless -- they were not on sale! UGH! I got Berkeley's Christmas present at the Disney store and then met Ryan, Tara & Broxton at Macy's. My mom ended up coming to meet us there with Berkeley. Check out how adorable Berkeley was dressed for Black Friday! ;)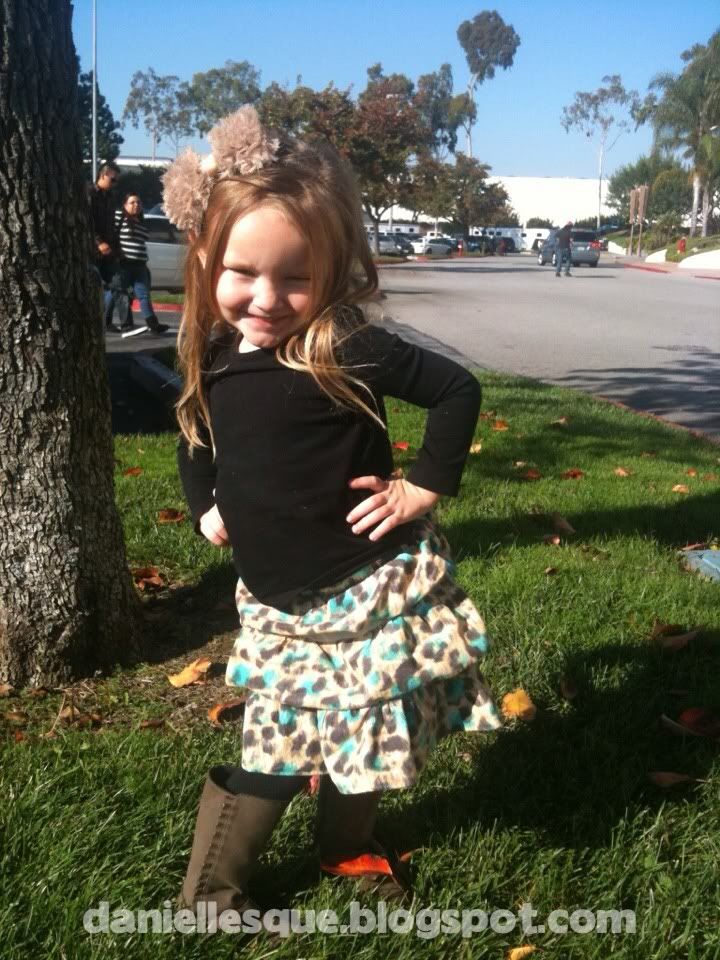 The boys went home, but us girls kept shopping! Eventually Berkeley got cranky and didn't want to shop anymore. . . She's even cute when she's not happy! ;) haha!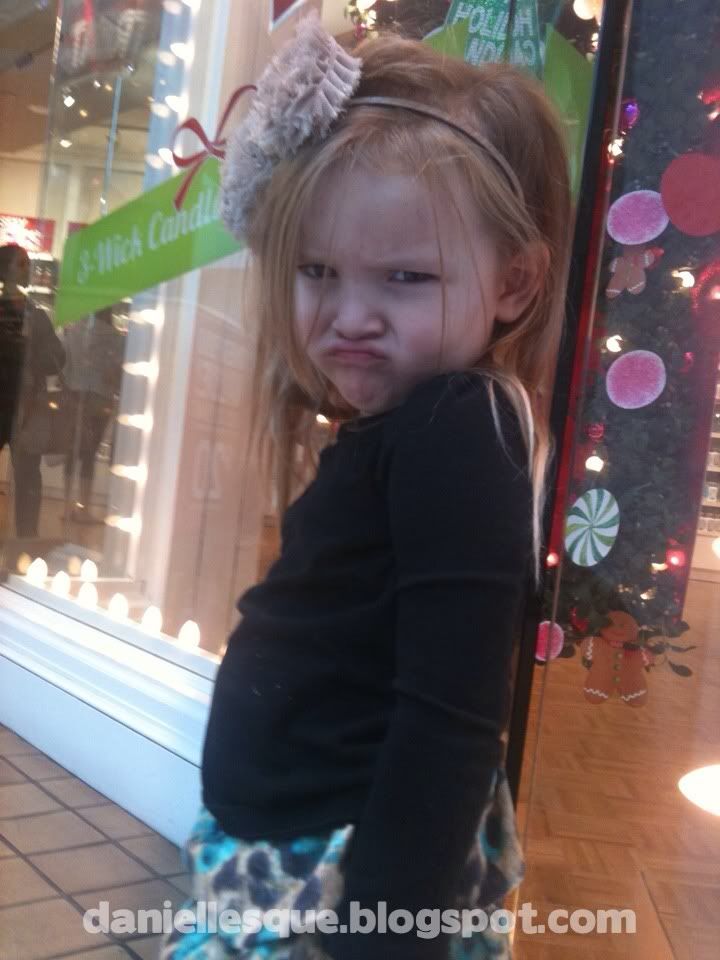 So we took "silly" pictures on my phone to keep her busy while we waited for her mommy & grandma to finish shopping.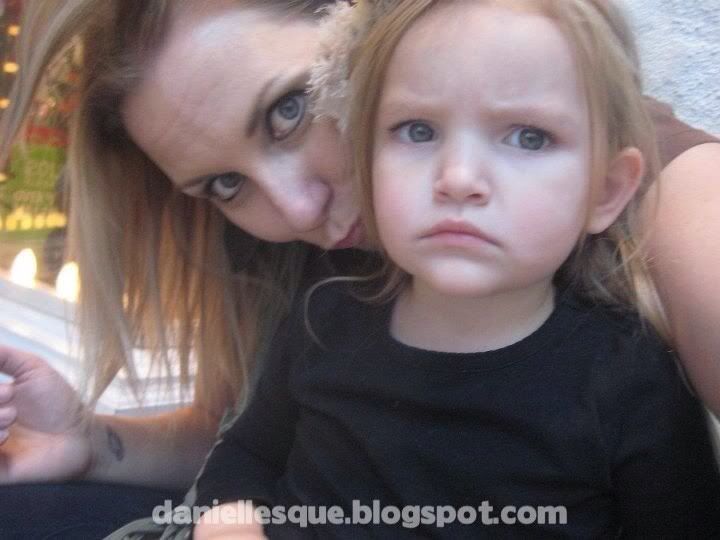 We were so tired when we finally got back to my mom's house around 4pm! My mom made sushi rolls and terriyaki chicken for dinner, it was the perfect end to an exhausting day! Of course, Berkeley even talked us into giving her her Christmas presents early, since she lives so far and all! She was happy with the Ariel doll I got her and the walking Barbie horse my mom got her:

I actually did experience a Round 4, 5, and 6 the following day, but technically that isn't Black Friday. I ended up getting all of the things I wanted at Target in the electronic section on Saturday, so that goes to show that you don't need to get there a day early to steal the deals! ;)

I wish you all a very happy shopping season! May you find all the things on your list for discounted prices! ;)