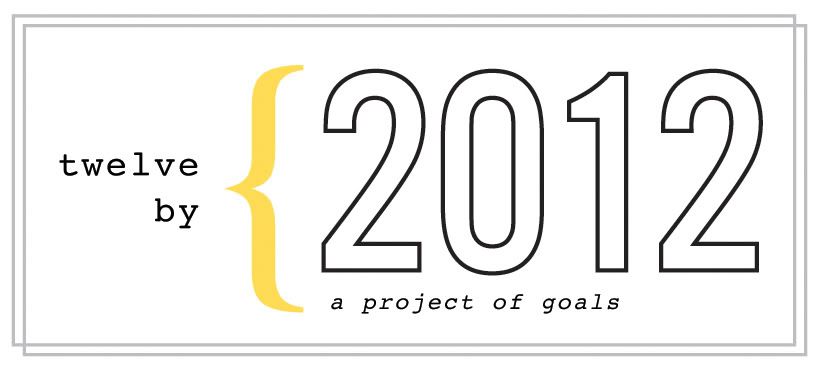 A few weeks ago I saw
a blog
participating in a challenge called "12 By 2012" and I was intrigued. You see, I am a Procrastination
Queen
. So much so that I procrastinated making a list of 12 goals.
Seriously
. I started one, left it on my desk at work and filled in a few more spaces but ultimately forgot about it. Here's that list:
As you can see it, it's unfinished. Maybe "Finishing my 12 By 2012 list" should be at the top of the list itself!
Not

really
.
I was reminded of the 12 By 2012 campaign when I saw it on yet
another blog
and it got me motivated once again. So I finished the list and
I am going to do this challenge and succeed
!! My list is below and I will be posting about each goal and crossing them off my list as I accomplish them. Wish me luck! :)
D

a

ni

e

lle's Tw

e

l

v

e by 2

0

12
Collect all of my Knit Together By Love photos & post on this blog.

here

.
Get a gym membership. And use it.
Host a game night at my house with friends. here.
Buy a new camera. read update here.
Visit my little sis, Morgan.

here

.

Make a 2012 "Captain's Log"

(I bet you're so curious/confused right now!)

.
Knit at least 3 special projects for Knit Together By Love.

here

.
Find a new home for my unused elliptical. Preferably for $$.

Cheers to knocking these down one by one!