There are a lot of special things about today that it warrants another post from me! Do I ever shut up? No.
ONE.
HAPPY VETERANS DAY!!!
It's so easy for us to forget that we live in a free country because most of us have never experienced anything else. But today is one of the special days where we have the opportunity to really think about the sacrifice & bravery the men and women who defend our country have made for us.
My grandpa was a veteran of WWII. He passed away when I was 8 and I don't have any pictures of him in the service, but here's a cute one my aunt shared on Facebook. This was taken before my dad was even born, but that's my grandparents with all my aunts and uncles on my dad's side.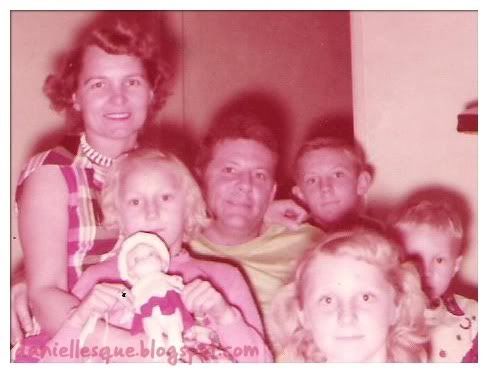 I read this quote today and love it:
"Thanksgiving is a day where we pause to give thanks for the things we have. Veterans Day is a day where we pause to give thanks to the people who fought for what we have."
THANK YOU TO EVERYONE WHO HAS FOUGHT FOR THIS COUNTRY!
TWO.
Today Digger from
Digging Deeper
, one of the sweetest bloggers I have "met" in the blogging world, has opened up her shop!
Digging Deeper: The Designs
offers custom and pre-made holiday cards, photo cards, invitations, and announcements for everything! The designs are super cute and allow you to save money by printing at home or through a means of your choice! I'm really excited for her and wish her lots of success in the future!!
THREE
. TARGET'S BLACK FRIDAY AD HAS FINALLY LEAKED! YESSSS!!! Black Friday is one of my favorite holidays and the ad leakage that ensues the weeks before is so exciting! My favorite Black Friday website is
BFAds.net
, check them out! And it looks like the Canon EOS Rebel T3 will be my big purchase this year. At $479 everywhere, it's the DSLR in my price range. Anyone have feedback on that?
FOUR
. Today is 11.11.11
and
it's FRIDAY! It's said today is supposed to be very lucky! I wish it was my birthday or something! I hope everyone has a lot of fun this weekend and has a lucky day!