On Thursday afternoon (10/19) Tyler & I finally arrived to the main destination of our trip: San Francisco! We stayed one night at the
Pickwick Hotel
near Union Square. It was a nice and clean historic hotel (read: charming rather than out-of-date haha!). Our first afternoon in SF we explored by foot, by walking to Chinatown and around Union Square and of course buying souvenirs in the gift shops!! Chinatown = heaven for gift shop lovers!
To be honest, we were so tired that we didn't care to go drive anywhere interesting. Berkeley had really done a number on our energy levels, not to mention not sleeping well in the previous night's motel & tons of driving! We grabbed a pizza at
Blondie's Pizza
and went back to our hotel to relax with a Myth Busters marathon. There was a 4.2 earthquake around the time we were relaxing, but we're both native Californians so it didn't rattle us much (so long as they don't cause
any
damage, a 4.2 is considered fun! HA).
San Francisco!
The next day we headed down to the Fisherman's Wharf area for the Alcatraz Tour!! I used to come to SF with my cousins Jennifer & Kennith (again, when we went to visit their dad's family in Sac) but Alcatraz tours were always sold out for the same day. This trip I made sure to order tickets a week in advance
online
! The tour was so incredible! Although Tyler and I both agreed that growing up in southern California we were so exposed to Disneyland and other similar simulated experiences that Alcatraz felt so fake! It was really hard to imagine that hard criminals actually served sentences here! Very surreal! Also it's ironic how beautiful it is on the island, including the views of SF and the Golden Gate Bridge.
Beautiful views of a lookout tower (go figure!) and me in solitary confinement!! EEK!
After Alcatraz we had lunch at Fisherman's Wharf where there was a great view of the island we had just been on.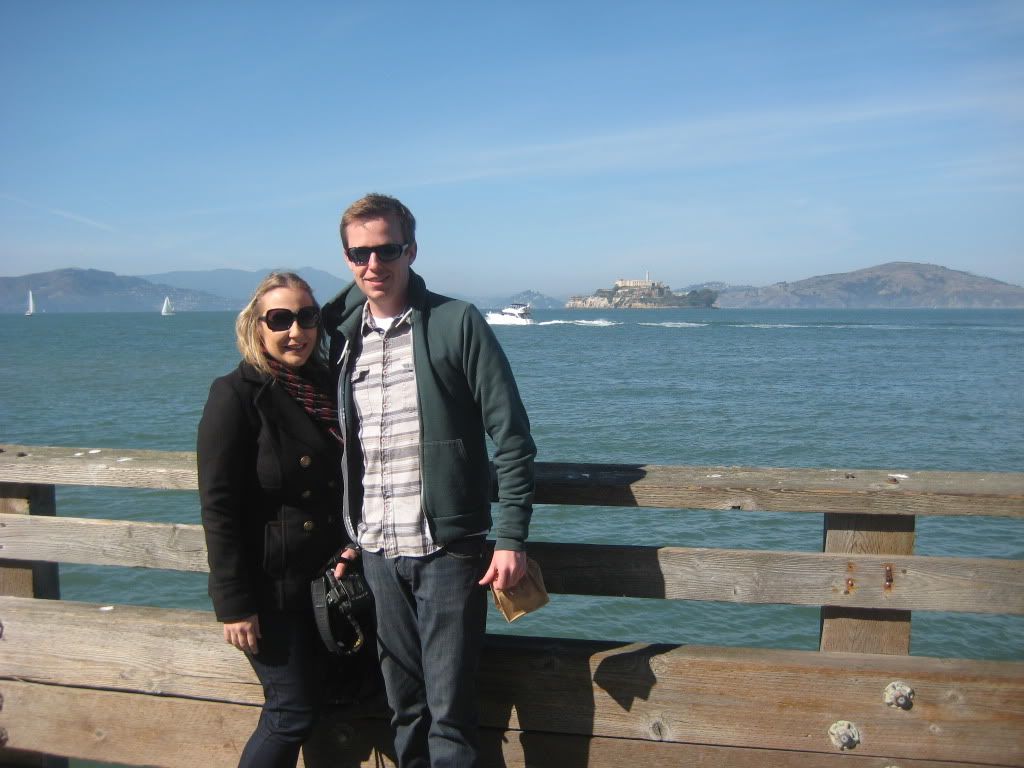 Next we engaged in some good old fashioned sight seeing at stereotypical tourist attractions - huzzah! :) If you think I like gift shops, you should see me at these! :)
We went to the crooked part of Lombard Street aka "crookedest street in ---" the world? America? San Francisco? Who knows? It was pretty dang crooked!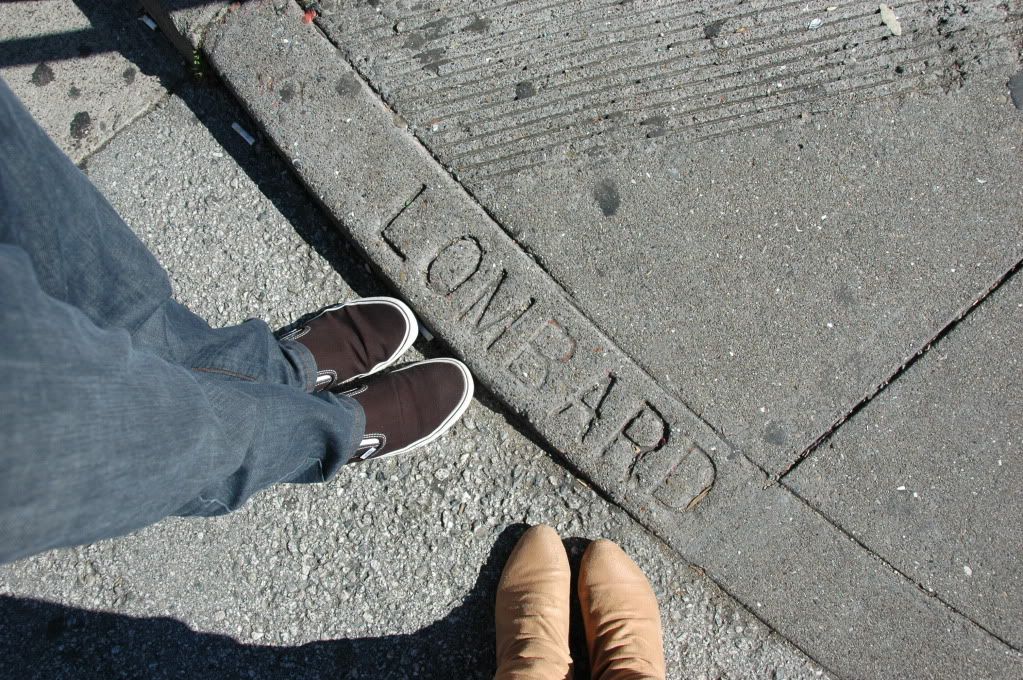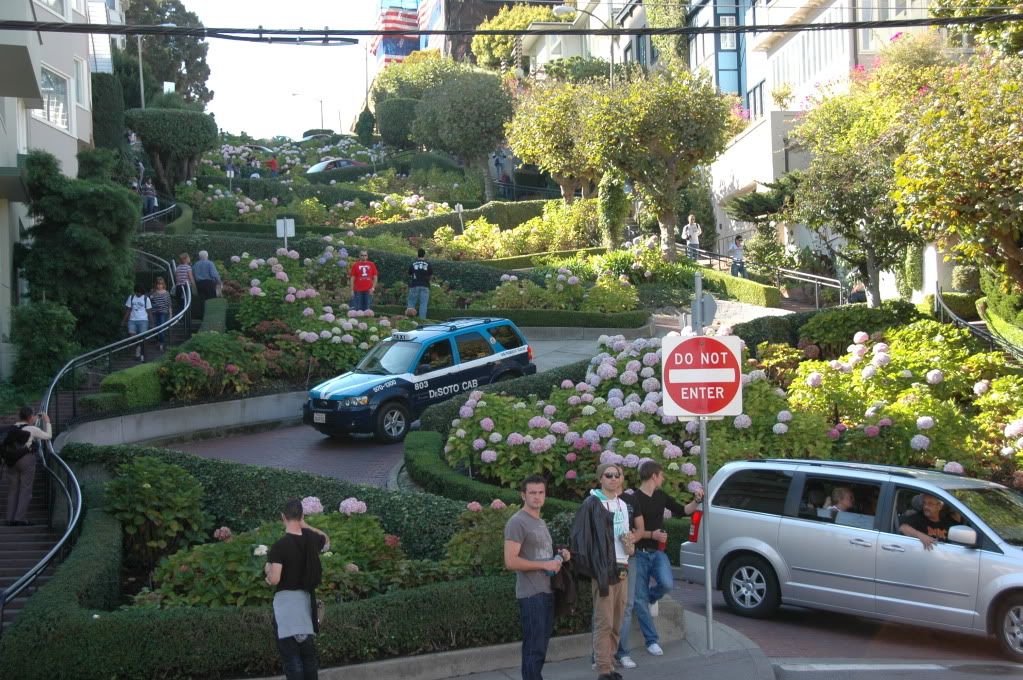 Me at the bottom of Lombard Street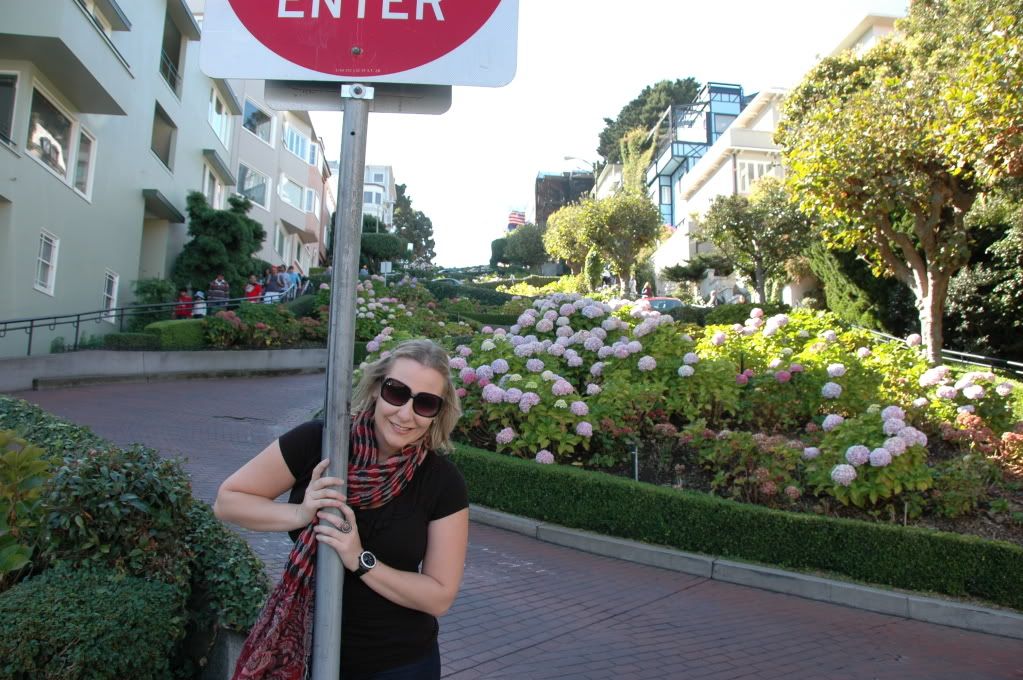 Coit Tower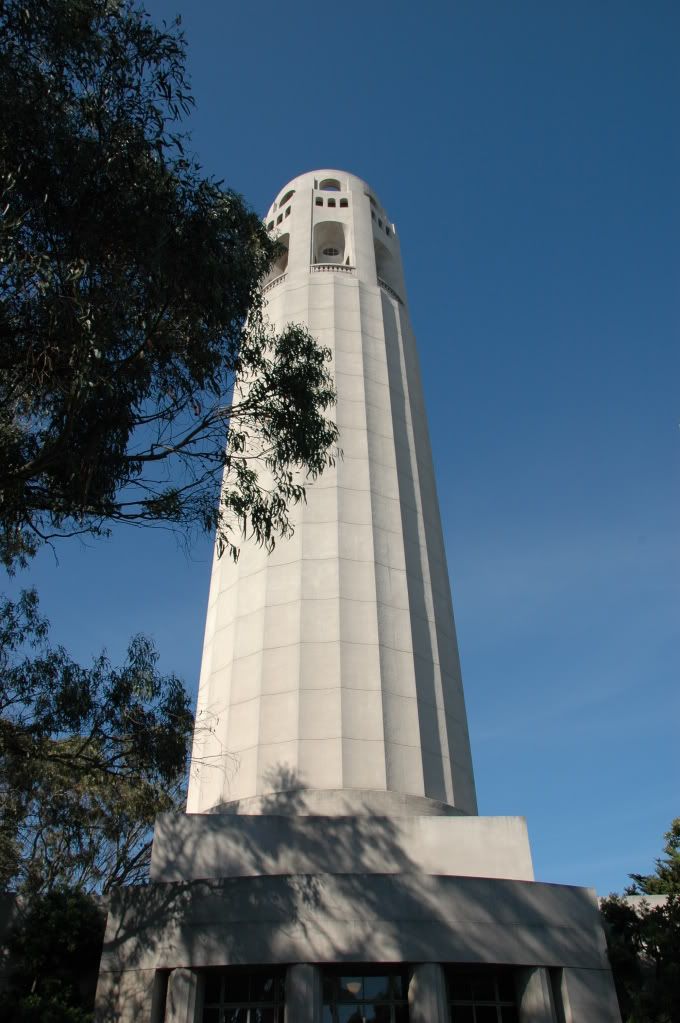 The Golden Gate Bridge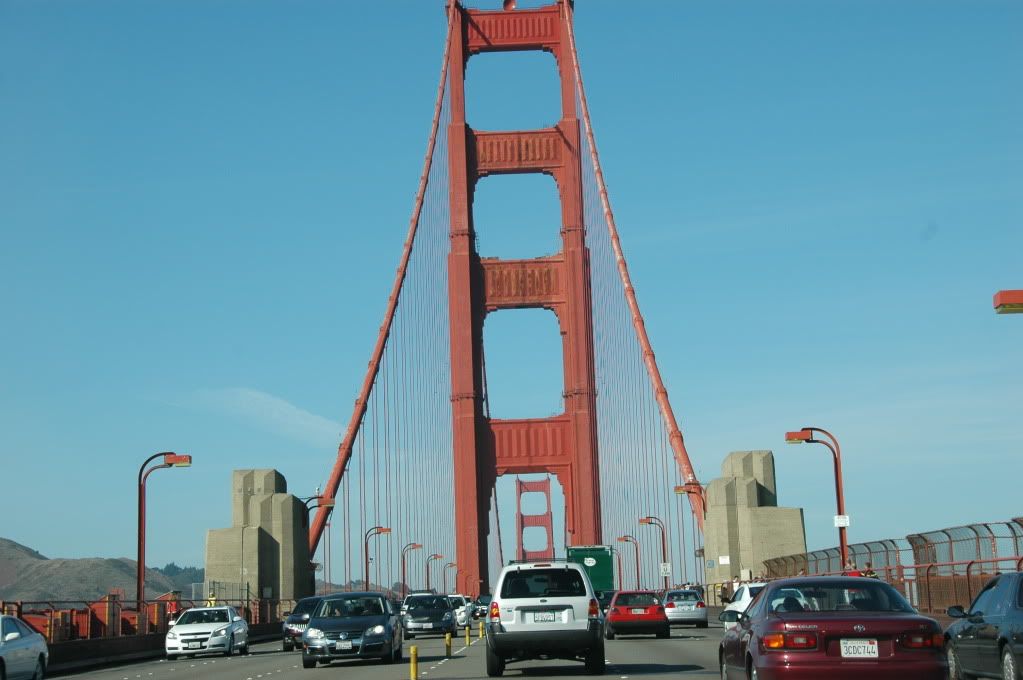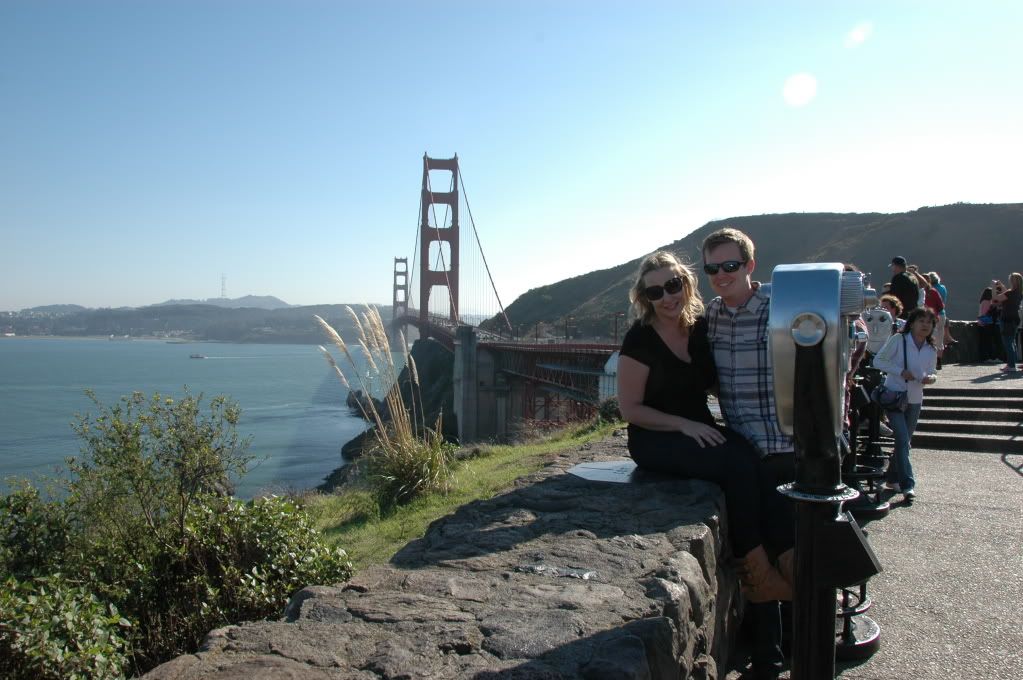 We thought of a few other things we'd want to do but figured this is just the starter trip. We can come back many times again in the future but this was a great start to the memories!
After we drove over the Golden Gate Bridge (twice) we drove out to my best friend Jenna's house in San Jose. Jenna and her husband Garrett just moved from Orange County to San Jose a few months ago and it's been a really hard adjustment for Jenna and I living so far apart. This was my second visit to her and it was such a blessing that we got to see each other again! Jenna made us a delicious Italian dinner and she and I, Tyler and her husband Garrett all sat around talking for hours. It was a great experience relaxing with them after such a busy day! Oh, and I cannot forget to mention Daphne, Jenna & Garrett's adorable puppy!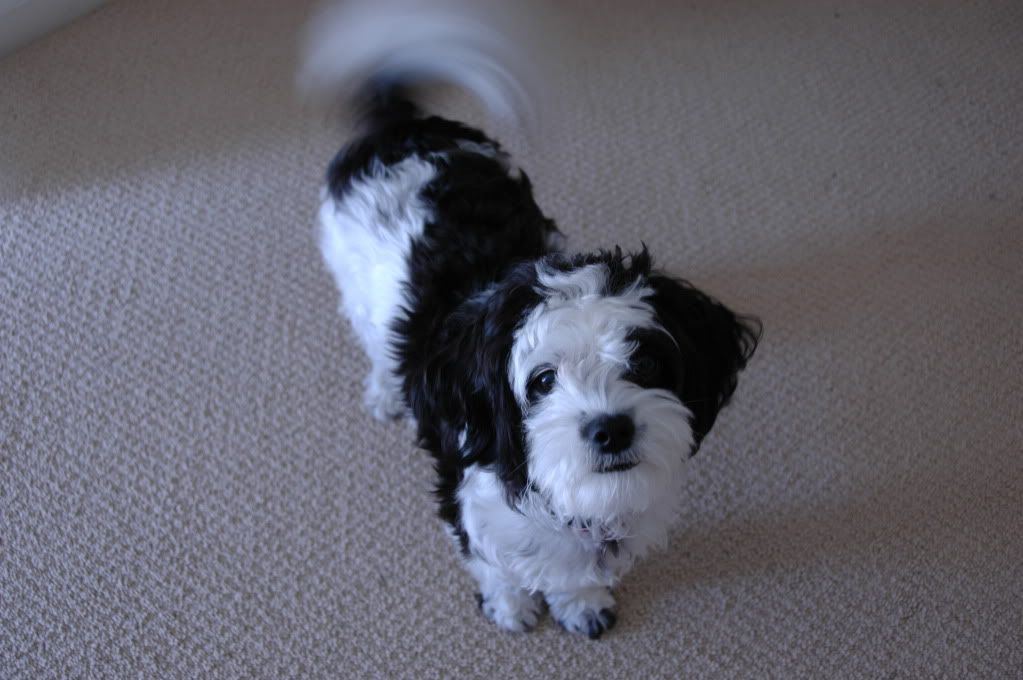 We stayed the night with them (best overnight accommodations of the trip!) and had breakfast together in the morning at
Stacks
.
Me and Jenna / Garrett and Jenna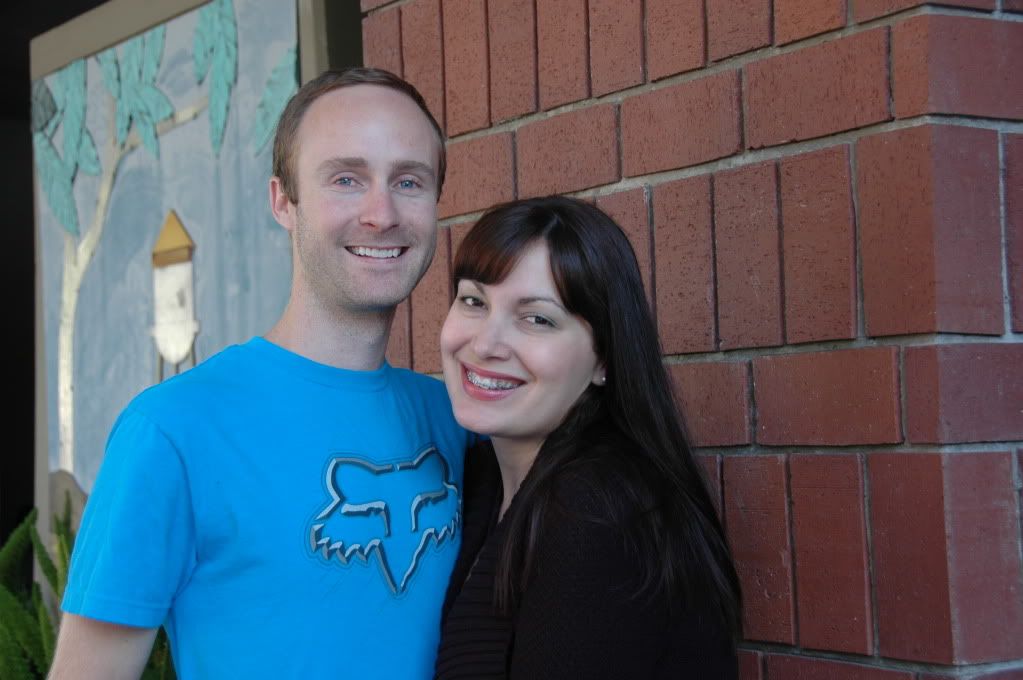 It was bittersweet to say goodbye! If you have a best friend who lives close to you, make a special plans with them right now and give them a huge hug for being so accessible!
Next stop: Monterey