On Saturday (10/22) Tyler and I began our drive south to Monterey. I had never been there and was excited to see the area that inspired John Steinbeck and was the location of many of his novels. I must say, it is beeeautiful!! That part of California is now probably my favorite because of the scenery. You can have rich forests, white sandy beaches, lush greenery, and rocky cliffs all in the same view, absolutely breathtaking!
The first thing we did was go to Cannery Row and visit the Monterey Bay Aquarium. I love the charm of Cannery Row! It's rustic but clean (does that make sense?).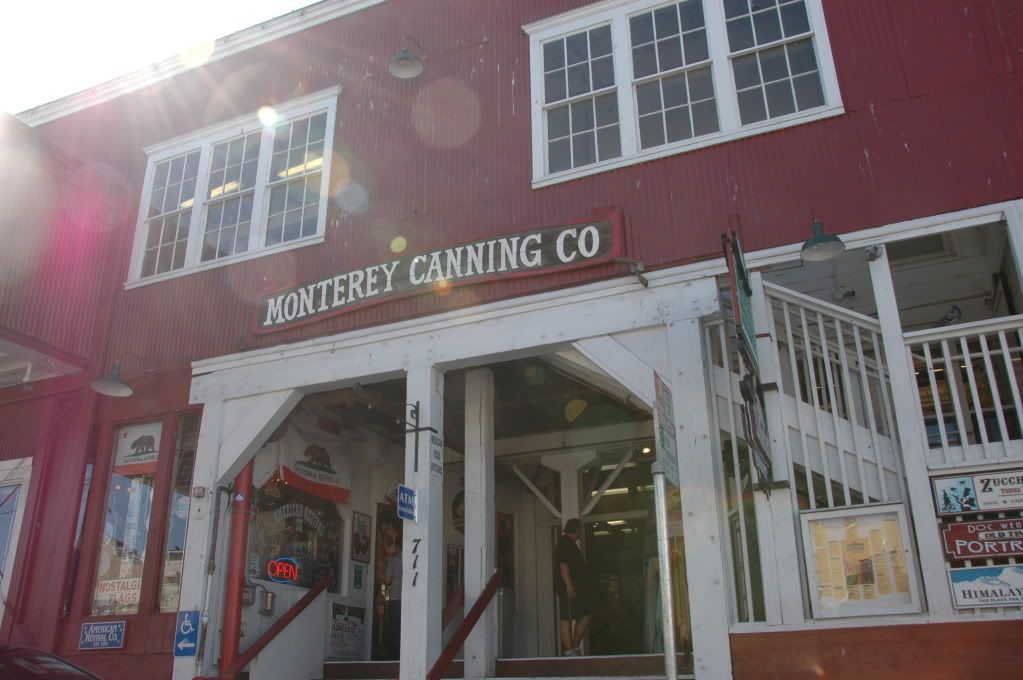 I'm not a huge aquarium kinda gal, but this one was very fun and entertaining! It was very hands on; as you can see here, there was an underwater camera you could use to better see the contents of this exhibit. So what did I do? I used it to turn the camera toward Tyler walking by. LOL. Simple mind, simple pleasure. haha!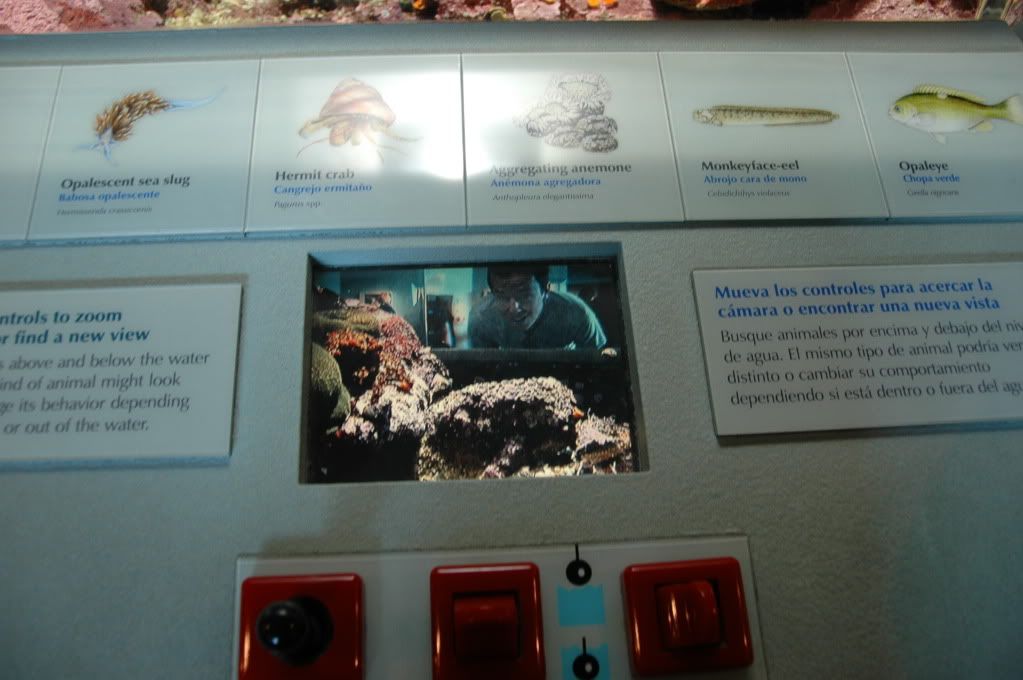 More pictures from the aquarium
My absolute favorite thing about the Aquarium was the views!! So stunning!!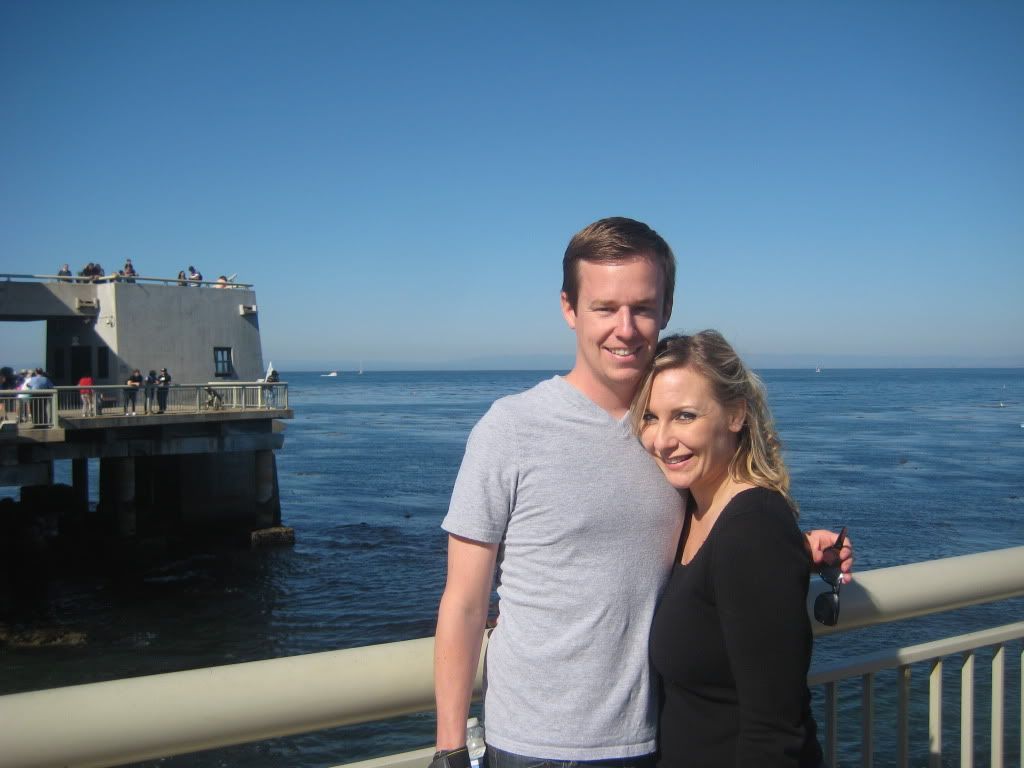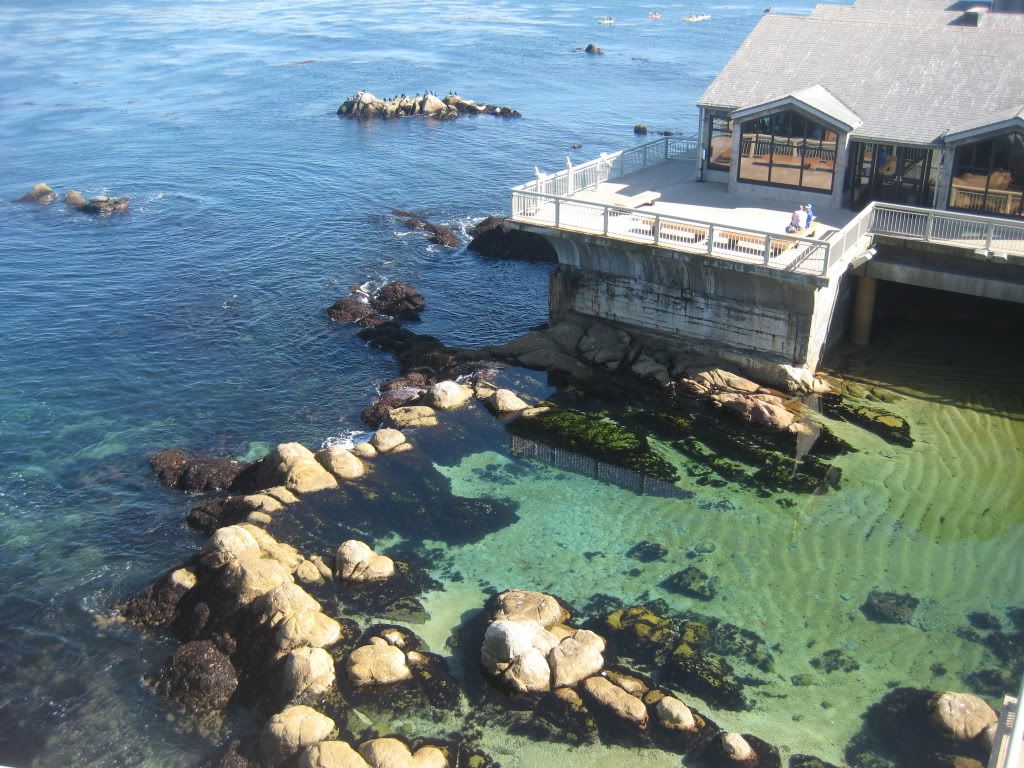 After the Aquarium we checked into the Butterfly Grove Inn which has the Monarch Grove Sanctuary on its property - I chose this hotel by pure good luck! Basically, it's one of the few places where monarch butterflies migrate. We were there when about 2000 were present; by the end of the season they hope for 15,000!! It's hard to see in our pictures because the battery on the DSLR camera we borrowed from Tyler's best friend ran out on us, but the clusters on the tree that look like dead leaves: those are TONS butterflies! This exhibit operates by donation so it's an experience of a lifetime that doesn't cost an arm and a leg!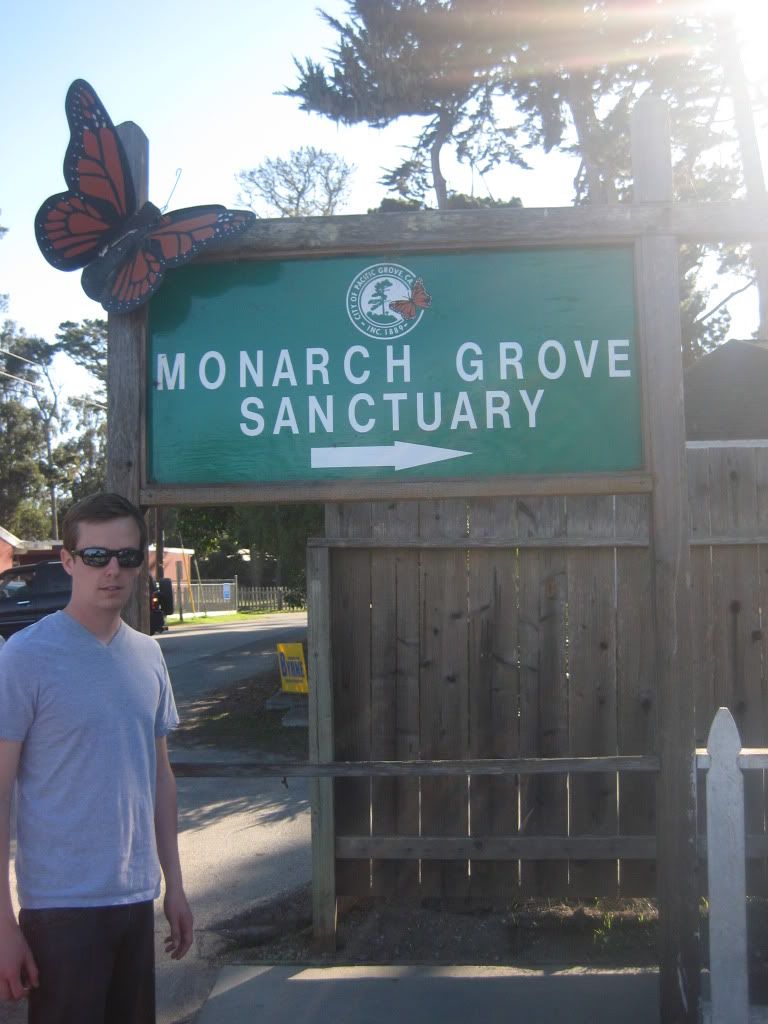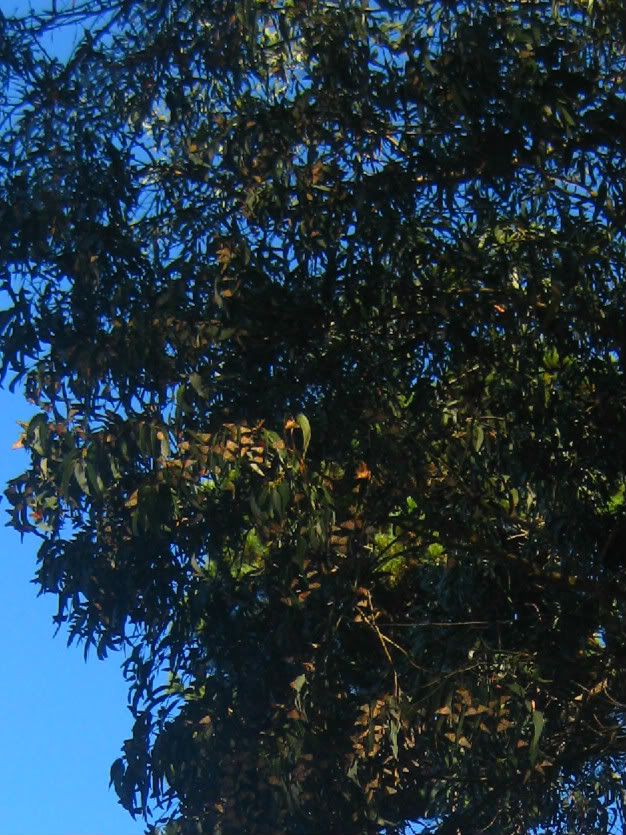 Next we explored the beaches of Monterey and neighboring Pacific Grove. SO BEAUTIFUL! I grew up in Orange County with Newport and Huntington Beach and everything, but I was still in awe of these beaches!!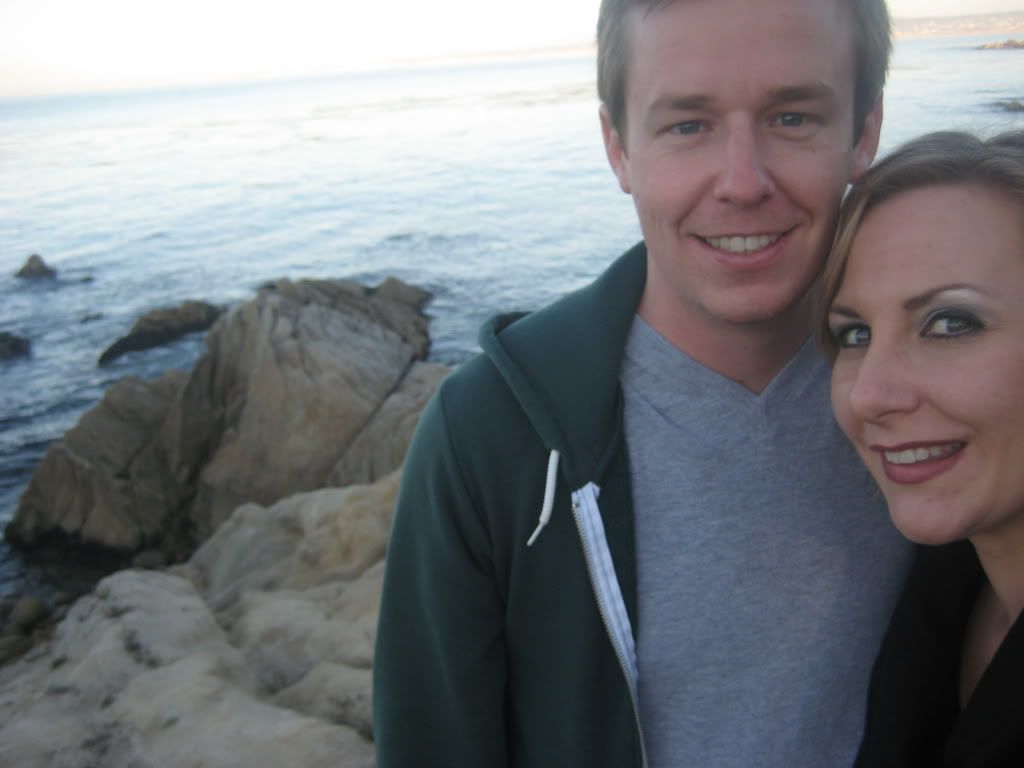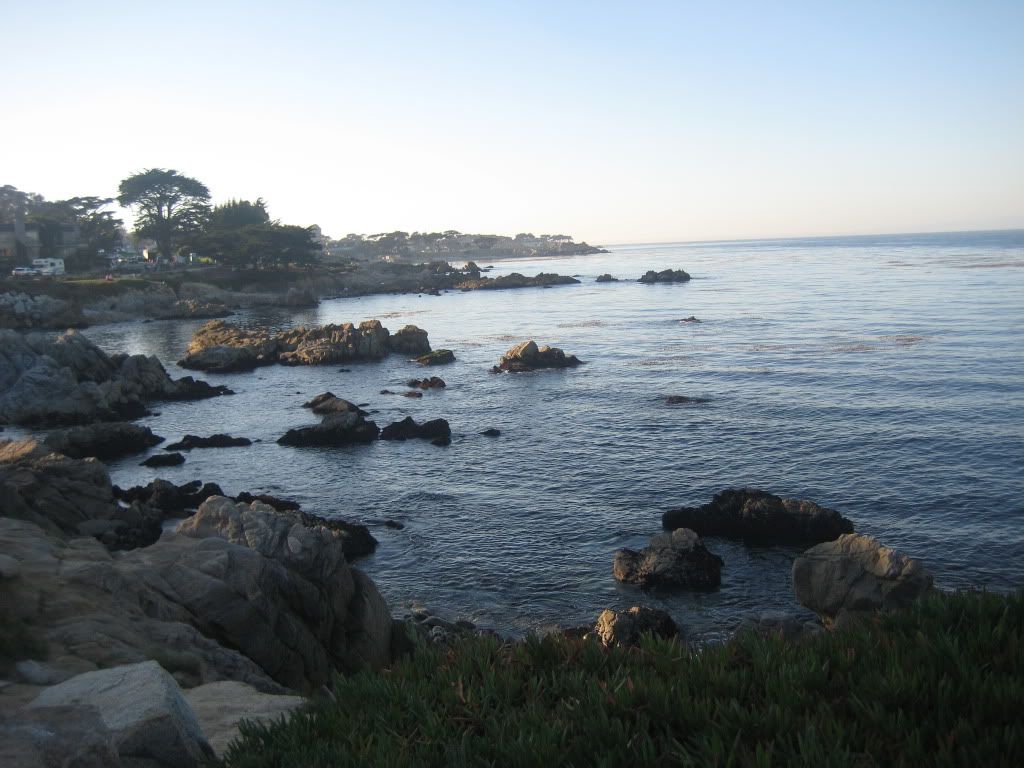 Jenna told me that squirrels will walk right up to you and sit on your lap if you feed them! I had also read that deer roam wild around the town. We didn't see any squirrels but we did see deer wander right in front of the car. Us city folk found that so amusing we pulled over and giggled for awhile haha!
We had a nice romantic dinner at a cozy little Italian restaurant in Monterey called
The Loose Noodle
. We were again very tired and just wanted to find a nice little place to eat (both of us aren't big seafood fans despite choosing seafood-rich travel destinations!) and The Loose Noodle was like a hidden gem! So romantic and delicious! I have a feeling it will be one of those restaurants we come to call "our restaurant", ya know?
The next day (10/23- our official anniversary day) before starting our trek home we did the 17 Mile Drive at Pebble Beach. It's a gorgeous scenic drive that costs you $9.50 and while not all that "exciting" per se, it is definitely a must-do at least once! The price made it less crowded and you truly cannot put a price on the picturesque views!
This place made me want to golf!! / The trees were gorgeous!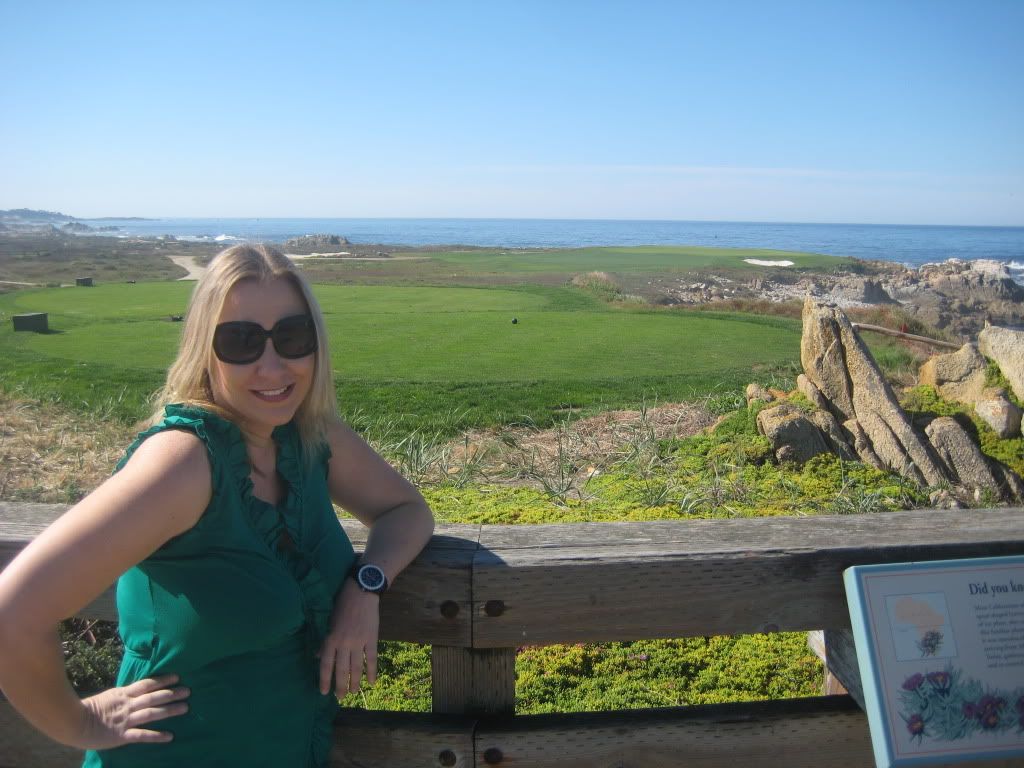 After the 17 Mile Drive we had lunch at Nor-Cal pizza chain Pizza My Heart (fitting for our anniversary, no?) and hit the road toward home. But because we like fitting in as much as we can, we took a detour around Santa Barbara first in Solvang and then at Lake Cachuma. Solvang is the most charming little Danish village and I used to visit it as a kid (again, with my cousins Jennifer and Kennith haha!). You feel like you're in an old classic Disney movie! Then we went to Lake Cachuma down the road where I used to camp as a kid and Tyler camped at a few years ago (small world!). Tyler took me to the Cold Spring Arch Bridge just past the lake which was monstrous and beautiful! We drove over and then under it which made it all the more exciting!
I got home around 9pm on Sunday night sad that it was over, yet surprisingly refreshed! I guess maybe I have finally found the balance of enjoying the beautiful moments while knowing work is inevitable but memories are as long as you choose to hold on to them! :)
Until the next adventure,
Danielle