I cannot believe it's already November! Halloween is over! Where has this year gone?!
On Saturday (10/29), my friend Brittany and I went on a field trip to the
Los Angeles County Museum of Art (LACMA)
. Brittany had to do a project for an art class involving some of the sculptures on display so we turned it into a girls field trip to make it an extra special fun time!
You might recognize the lampost installation from that popular Glee Vanity Fair photoshoot
.
We saw a lot of famous artists works on display. It's always hard for me to process that this is the real deal original piece and not a replica (same feelings I felt over at
Alcatraz
)! I narrowed down a few of my favorites. . .
Picasso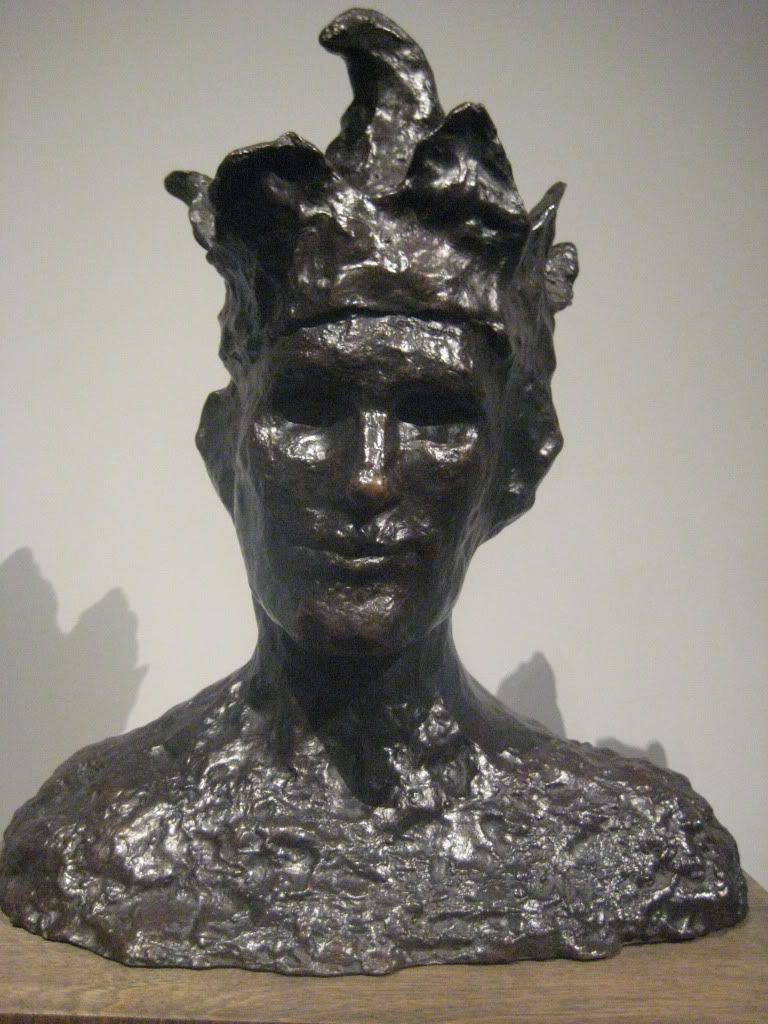 Jackson Pollock
, "Black and White Number 20" and "No. 15"
Andy Warhol
, "Rorschach"
Our favorite was all the contemporary art exhibits, especially these sculptures by Jeff Koons:

"Cracked Egg (Red)"

(can you see our reflection? We were posing lol)

& "Balloon Dog (Blue)"


We had fun playing in the lampost installation in front of LACMA which we decided would either be where I take engagement photos when I get married or I will just get married at LACMA and take great wedding photos here haha!
We ate lunch and walked over to the
La Brea Tar Pits
next to LACMA. It reeked pretty bad like tar - ick! Next time we'll go into the museum and bring our boys since they will probably be interested in it, too!
Finally we got to go into the Tim Burton exhibit, which was really popular during its run at LACMA (yesterday was its last day). We just so happened to be visiting on the last weekend that the exhibit was open so it was packed and we weren't supposed to take pictures inside. I did get this great shot of the deer topiary used in Edward Scissorhands - very cool! And I got to hug this Tim Burton creation! ;)
We had a really fun day seeing really incredible art. All we could talk about was how we wish we were 1/10th as talented as the artists whose work we saw! It was very inspiring!
On our way home we saw this graffiti art on La Brea (in Los Angeles) which was a great way to end the day! Very Banksy-esque!
(my picture is blurry because we were driving past it + bad camera!)
Until next time,
Danielle