Vacation is over and it's back to the grind. That phone I posted a picture of a few posts back now controls my life again (haha, not
really
). Usually I am pretty depressed when a vacation is over; my mom even made the comment, "What are you going to plan next to keep your mind occupied?" Surprisingly I feel okay and I think it's because I have so many amazing memories to look back on that I am actually satisfied.
I struggle pretty heavily with atypical depression, the kind where as long as you have something to look forward to you don't sink too deep into it. The problem is that planning and looking forward to things are pretty exhausting, physically and financially! More on my struggles another time because for now I am very happy that I am not in a rut now that vacation is over!
Of course I want to share all about the fun times I had, but instead of posting one huge, long post I'll post little by little each day this week.
Since I posted daily about my adventures with my niece Berkeley, I will post some pictures that I took with my camera (which sucks, not to mention I resized and edited these with apps from my phone!!! I really need to get myself worked out on my personal computer!).
Here is Berkeley having lunch with Grandma (my mom)
Berkeley and I the following day on Heimlich's Chew Chew Train in Bug's Land at Disney's California Adventure (she LOVES this one)
The next day at Disneyland...
...and Berkeley met a few of her favorite Disney Princesses!
And of course, who could forget MICKEY MOUSE!
(He was all she could talk about for days and then look at her face! HAHA!)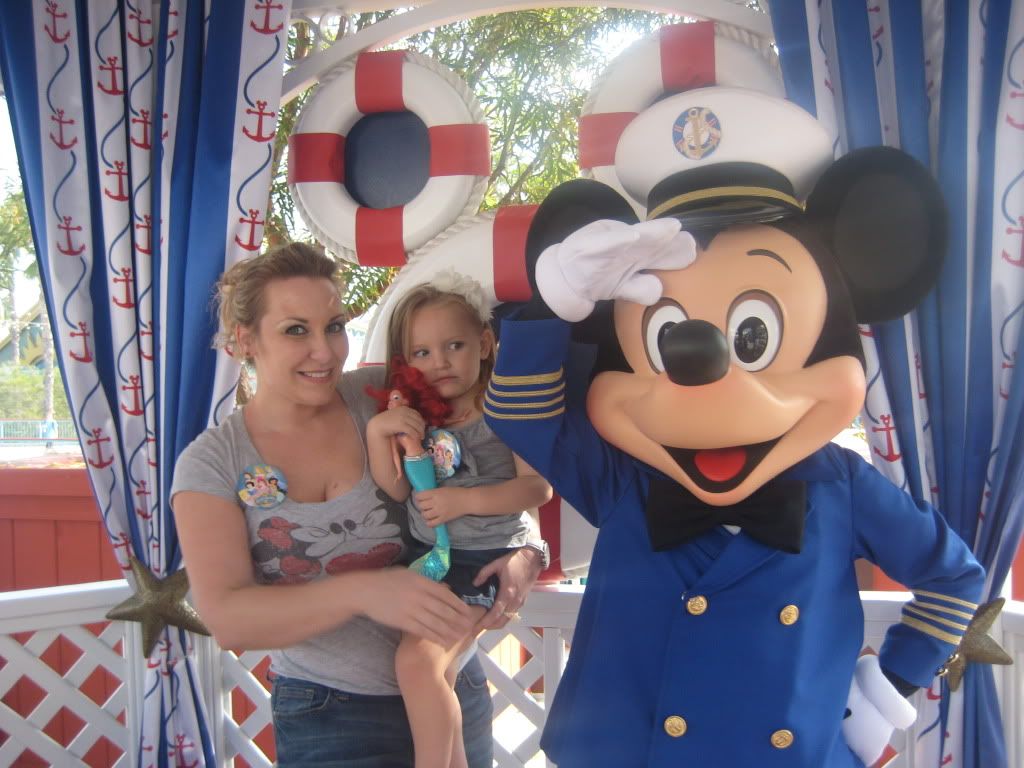 My
FAVORITE
picture of Berkeley and Tyler later that night at California Adventure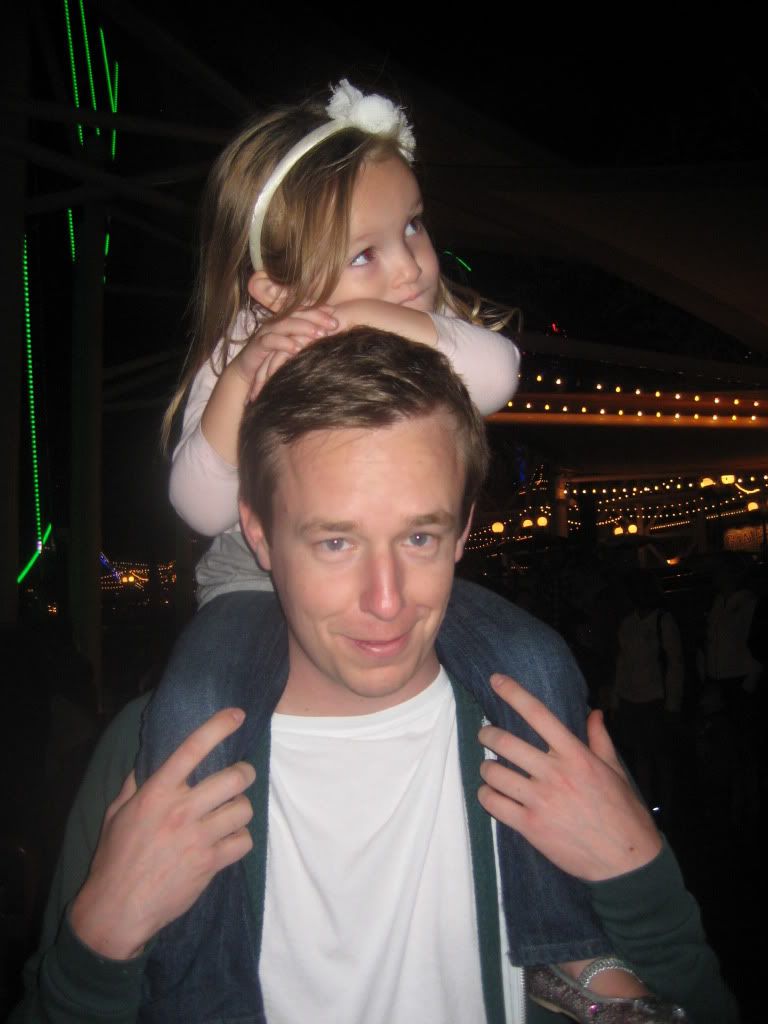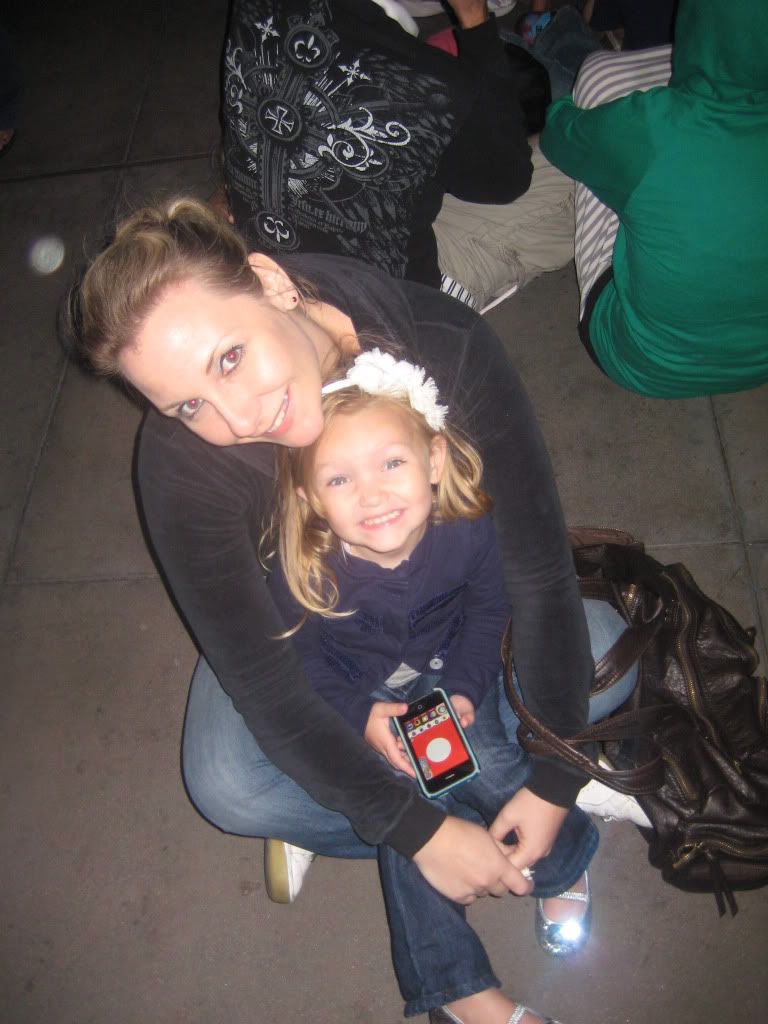 (another of my faaaavorites of Berkeley & Tyler above!)
...but the day was worth it all! This is Berkeley & me after World of Color. SHE LOVED IT!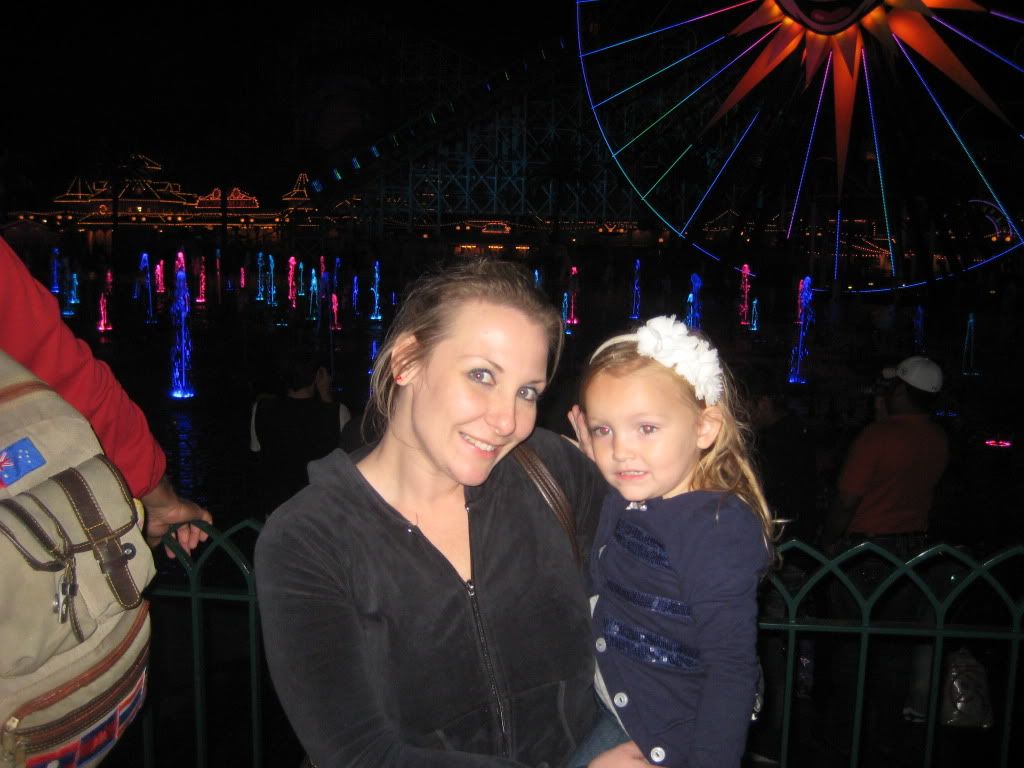 I had such an amazing time with my little niecey!!! She was a happy handful but I wouldn't trade my time with her in all the world! She is so inquisitive and insightful, commenting about
everything
so intelligently! I feel so blessed to have gotten to spend that time with her being that she lives so far away! I miss that little girl!! <3
Full of happy memories,
Auntie D